Original 'Cursed Child' Cast Wraps Final Performance, But Memories and Magic Live On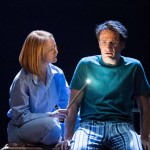 Mar 18, 2019
Three years ago a magical new production came to the West End, bringing the wizarding world to audiences in an entirely new medium with an entirely new story. Some of the characters were old friends–Harry, Hermione, Ron and Draco. Some of the characters were new–Albus, Scorpius and Rose, to name a few. And they took us back to the place where it all started, to Hogwarts. They took us home in a whirlwind of brilliant stage effects, sound, lighting and performance, which created a show unlike any ever seen in theater.
The original seven, as they are known, mesmerized critics and audiences alike, bringing J.K. Rowling's magic to life day after day in a run that got extended month after month. Finally, after two years and a record-breaking showing at the Olivier Awards, the principal cast transferred to Broadway, taking over America's famed Great White Way.
Anthony Boyle (Scorpius Malfoy), Sam Clemmett (Albus Potter), Alex Price (Draco Malfoy), Poppy Miller (Ginny Potter), Paul Thornley (Ron Weasley), Noma Dumezweni (Hermione Granger-Weasley) and Jamie Parker (Harry Potter), along with an incredible supporting cast and crew, proceeded to dazzle U.S. audiences for a year.
Now their time in the world of magic has ended, making way for a new cast to carry on the story, and the days leading up to their final performance were both joy-filled and bittersweet! Jack Thorne, writer of the script for Harry Potter and the Cursed Child, was among the first to comment on the approaching changeover.
Over 3 years ago @MissDumezweni, @Popski_emski, @alexpriceactor, @DickLeFenwick, @AnthonyBoyle, @paulfthornley & @sam_clemmett began work on a play. They are about to finally leave @HPPlayNYC. They are the magnificent 7, and I will miss them hugely.

— Jack Thorne (@jackthorne) March 11, 2019
Boyle and Thorne then shared an exchange that set the Potterverse abuzz–how magical would it be if the two gents who originated Scorpius and Albus on stage returned in about ten years, properly aged and matured, to take on the role of their fathers?
Great idea. I believe she's off twitter at the moment – I'll use an owl to ask.

— Jack Thorne (@jackthorne) March 12, 2019
When the day of the last performance arrived yesterday, the memories and well wishes began to pour out in a flood.
Here's to our Year One #CursedChildNYC cast and original #CursedChildLDN cast who have seen the show through from the start! ? pic.twitter.com/kASgmtndIO

— Cursed Child NYC (@HPPlayNYC) March 17, 2019
Noma Dumezweni, in particular, seemed overcome by her reminiscing, sharing throwback pictures with other castmembers and relishing in the journey they'd taken together.
Then it was time to take the stage, and everyone knew what a momentous and magical night they'd borne witness to.
Happy trails to the original cast of #CursedChildNYC! Thank you for spreading your magic on Broadway. pic.twitter.com/Z2dPUTWEsV — Cursed Child NYC (@HPPlayNYC) March 18, 2019
CURTAIN CALL FEATURING ANTHONY BOYLE AND THE LOUD CHEERS ??? pic.twitter.com/Aw2dht7BoV — michele (@whoaitsmichele) March 18, 2019
I'm just going to leave this here……? pic.twitter.com/SRIkzIByuQ — ~? Christie ?~ (@cv61110) March 18, 2019
And all too soon, it was over…the "magnificent seven" exited the stage door for the last time, greeting fans and induling the magic for just a little while longer.
i love MY romione and hinny pic.twitter.com/vIaSV7iNrm — michele (@whoaitsmichele) March 18, 2019
happy trails @paulfthornley and thank you for bringing a bright light in the show and for always making us smile and laugh on stage and at stagedoor. you will he missed 🙂 pic.twitter.com/TGepwByESm — michele (@whoaitsmichele) March 18, 2019
i got the golden trio right in front of me pic.twitter.com/o4veyzU1Qt — michele (@whoaitsmichele) March 18, 2019
anto ily pic.twitter.com/cr9zDn8nQO — michele (@whoaitsmichele) March 18, 2019
so noma breaking in act 4 and jamie holding sam's face and sam looking he was gonna cry at the "nice day" line is a Big Mood — michele (@whoaitsmichele) March 18, 2019
poppy & noma thanked us for the gifts & for all the support, paul loved us, jamie was so thrilled w/the harry funko pop (when i gave him the bag he was like "holy cow!" & then Christina took out the funko & he went "oh wow look at him!"), josh & dave r thanked me for their gifts — michele (@whoaitsmichele) March 18, 2019
am i okay? the answer is no pic.twitter.com/hI9rRj6QI5 — michele (@whoaitsmichele) March 18, 2019
thanks for putting the obc back on there pic.twitter.com/eLGNkv5G0Z — michele (@whoaitsmichele) March 17, 2019
Jamie Parker, in characteristic good humor, capped off the morning after with a quip.
So… …anyone got a job?#unemployed — Jamie Parker (@DickLeFenwick) March 18, 2019
Anthony Boyle, too, issued a tongue-in-cheek farewell with an ode to the white-blond shock of a wig that covered his natural dark brown hair.



View this post on Instagram

A post shared by Anthony Boyle (@anthonyboyle) on
It was a fitting, smile-inducing punctuation to a perfect run in which the curtain call produced both tears and applause…but he's right, now the stage is set for a new cast, and the former must move on.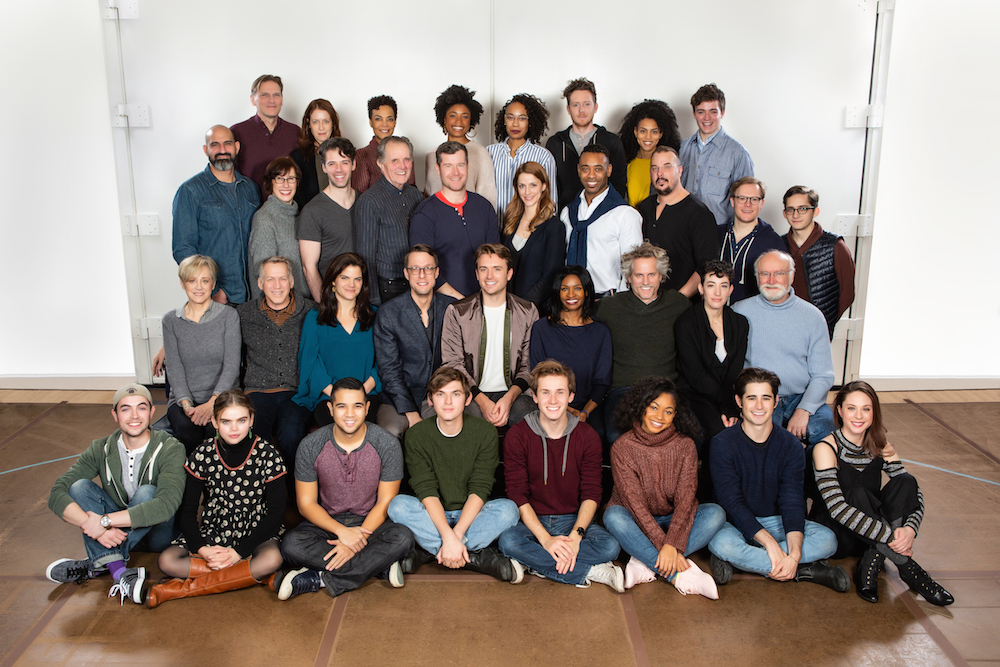 And fans don't have to wait long because the new cast takes the stage for their first performance on March 20. So raise your glasses to the old and the new. We wish the original members all the best in their future endeavors and cherish the memories made with them while still looking forward to all the magic left to experience!