New Ollivander Chocolate Frog card debuts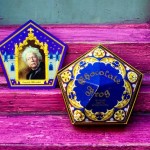 Apr 02, 2019
It seems odd that legendary wand maker Garrick Ollivander did not yet have his own Chocolate Frog card, given his iconic status in the wizarding world.  Well, as of March 30, that oversight was remedied as you are now able to purchase Ollivander's Chocolate Frogs at Universal Orlando.  You can find them at both Sugarplum's Sweetshop in Diagon Alley and Honeydukes in Hogsmeade.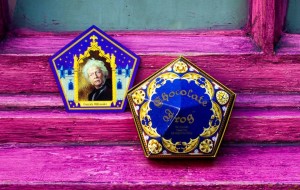 Other famous witches and wizards whose Chocolate Frog cards you can add to your growing collection include Gilderoy Lockhart, Bertie Bott, the Hogwarts founders (Godric Gryffindor, Helga Hufflepuff, Rowena Ravenclaw, Salazar Slytherin), Albus Dumbledore, Jocunda Sykes, whose card debut we covered last July, and Hengist of Woodcroft, the medieval founder of Hogsmeade.
Not able to get to Orlando anytime soon?  You can order Chocolate Frog cards online.
If you're feeling adventurous, try making your own chocolate frogs using the mould from CineReplicas, which we reviewed here.