Blast-Ended Skrewt To Feature In Universal Orlando's New 'Harry Potter' Ride!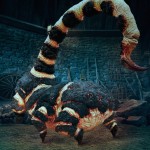 Apr 19, 2019
Remember all the times we heard complaints about Hagrid introducing the Blast-Ended Skrewt to Care of Magical Creatures? We never actually got to see these creatures in the films – despite their all-too-constant presence throughout Harry's fourth and fifth year at Hogwarts – but Universal Orlando Resort are bringing this magical creature to life for the first time ever!
All this week we've been getting first-look images at creatures set to feature in Universal Orlando Resort's upcoming "storycoaster", Hagrid's Magical Creatures Motorbike Adventure. So far we've seen Fluffy, Cornish Pixies, Centaurs and Devil's Snare, and the very last creature to be announced is the most exciting of all! The brand new addition to J.K. Rowling's Wizarding World, the Blast-Ended Skrewt, makes the ride a must-see for Potter fans – who would want to miss experiencing a new creature firsthand?! (Despite how awful the Skrewts are!)
According to a semi-exclusive press release, Universal tells us that the Blast-Ended Skrewt will be 'one of the most life-like animated figures Universal Orlando has ever created'. A cross between a scorpion and elongated crab, guests will come face-to-face with this rare magical creature and its dangerous fire-shooting 'blasting-end' first introduced in Harry Potter and the Goblet of Fire. The 8ft long, 6,000 pound creature produces a powerful and signature odor, and seeing as Universal says this will be incredibly life-like, we have no doubt they've gone to every measure to make us feel like the Skrewt is right in front of us!
The hybrid creatures, a cross between Manticores and Fire crabs, were bred by Hagrid in a contravention of the Ban on Experimental Breeding (we'll forget about that part). They were said to look akin to a shell-less, pale, deformed lobsters or scorpions when newly hatched, and become increasingly formidable as they grow to full size, when they grow shiny armour over their bodies. Their stingers (in male Skrewts) let out sparks and blasts, their shiny armour deflect spells. As Draco said, "Who wouldn't want pets that can burn, sting, and bite all at once?"
Get your first look at the Universal Orlando interpretation below – not very shiny or pale, but certainly formidable!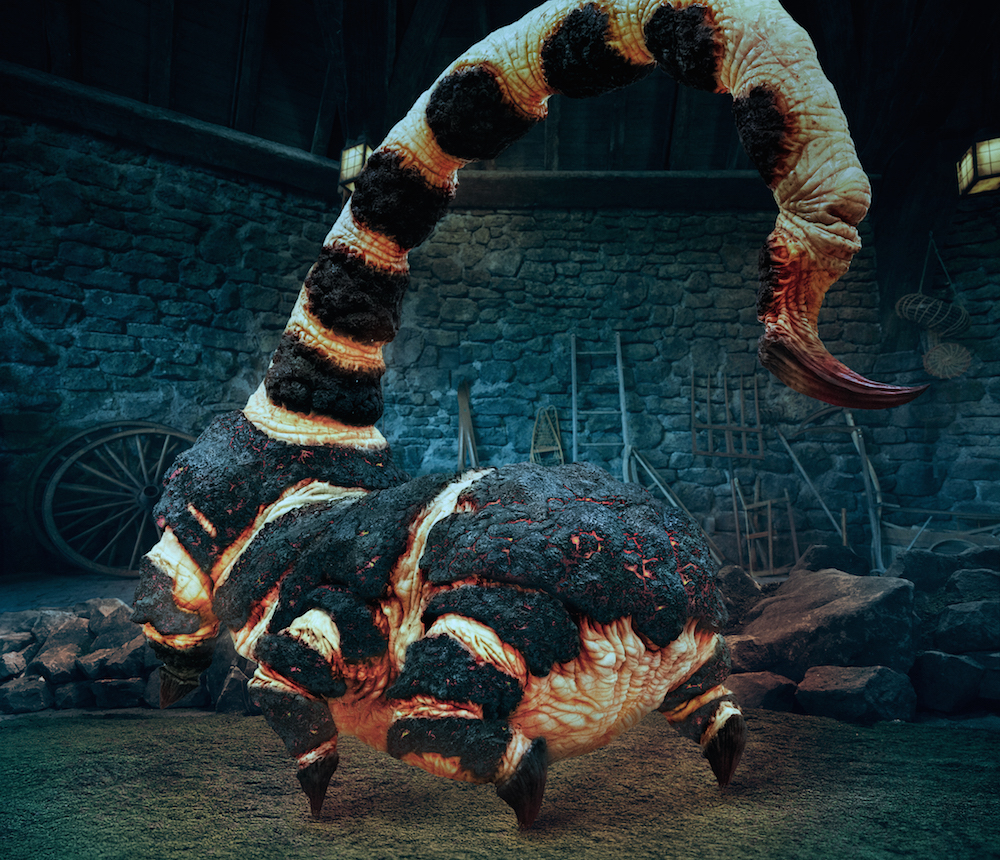 The ride will open June 13th. Read the rest of the magical creature reveals here, and more on the ride from an exclusive press evening – featuring an appearance by Robbie Coltrane (Hagrid) here.