Weekly Round-Up: Bellatrix and Narcissa Reunite, 'Willow' Series Discussions Continue & More!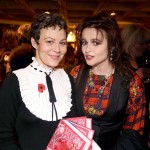 May 05, 2019
After a new PotterCast episode covering the future of the Fantastic Beasts series, Warner Bros delivered the news that the third instalment in the series would be arriving a year later than expected, November 12th 2021. LEGO announced new Harry Potter sets making their debut this summer, and we took a closer look at Hagrid's Hut on the North York Moors in England, as well as a host of news from the world of theater. J.K. Rowling semi-surprised us all this week, as we all remembered the Battle of Hogwarts, Jo took to Twitter to update her Twitter header, but did not partake in her annual tradition of apologising for a character death during the Battle.
In this week's round-up we cover discussions on a possible Willow TV series starring Warwick Davis, a closer look at Emma Thompson in Late Night, the Black family sisters reunite at a book launch, a preview of Tom Felton and Johnny Depp's new films, Evanna Lynch reading Nabokov, and an update on David Heyman's collaboration with Quentin Tarantino:
A Willow Series Starring Warwick Davis on the Way?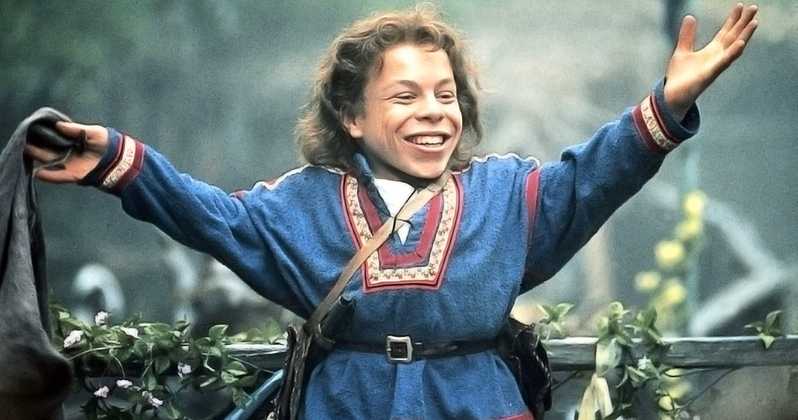 Warwick Davis, who is a member of two of the biggest fandoms on the planet maybe getting ready to star in a follow-up to Williow, the 1988 cult fantasy hit about a farmer who helps protect a special baby from an evil queen.
Director of the original film Ron Howard recently gave Josh Horowitz some info on a possible TV sequel to the film on a visit to MTV podcast Happy, Sad, Confused
"There are some really serious discussions going on with Jon Kasden, who kept hounding me about Willow the whole time we were shooting, and also hounding Kathy Kennedy.[…]We are in discussions about developing a Willow television show for the Disney+. I think it'd be a great way to go, and George [Lucas] always talked about the possibility of a Willow series."
It sounds like Davis, who played Wicket the Ewok in the Star Wars Return of the Jedi, before stepping into the role as Willow Ufgood and went on to play Charms Professor Filius Flitwick and Griphook the Goblin in the Harry Potter films, will definitely take the lead in the new project,
 "Wawick would be in it, of course. We couldn't do Willow without Warwick Davis. Warwick is so cool, and so good, he's just such a good actor. I just really hope we get a chance to see the mature Willow in action," Howard said.
We'll stay on top of this Warwick Davis fans and let you know when it's a go!
A Closer Look at Emma Thompson in Late Night
We haven't stopped hearing the raves about Emma Thompson's upcoming comedy Late Night since it premiered at the Sundance Film Festival earlier this year and was acquired by Amazon Studios for a record $13M. In the midst of the films pre-premiere press tour which includes a hosting gig at SNL May 11 for Thompson who ironically stars as the first woman of late night talk show, Amazon has dropped a second sneak peek of the film. Take a look and tell us if you don't laugh at the hilarious Katherine Newbury, who by the way, now has her own Twitter account. We're pretty sure Professor Trelawney is prophesying 2019 as Emma Thompson's year!

Black Sisters Reunite at Poetry Event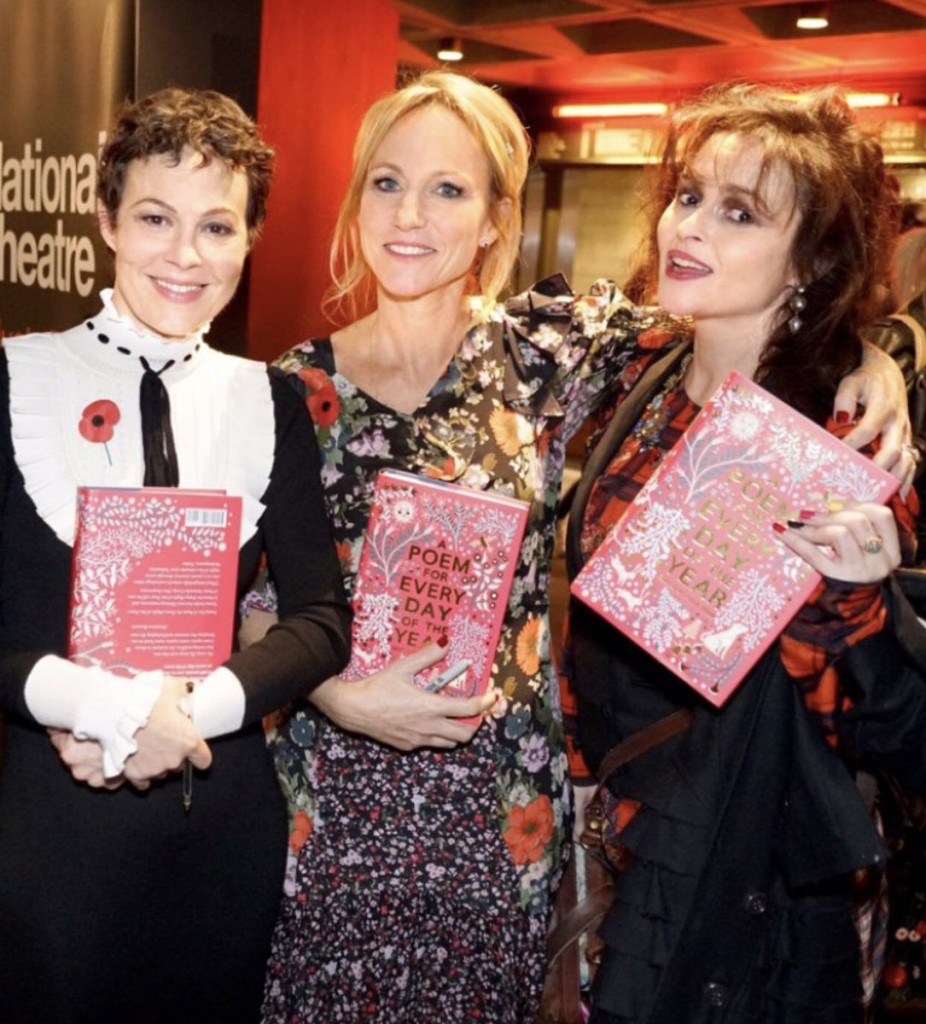 Bella and Cissy reunited! Helena McCrory who played Narcissa Malfoy and Helena Bonham Carter who played her Death Eater sister Bellatrix Lestrange attended a presentation by poetry curator Allie Esiri called "Women Poets Through the Ages" at the Bridge Theatre in London last weekend. The former Black sisters read aloud to the audience from Esiri's acclaimed collections of poetry  A Poem for Every Day of the Year and A Poem for Every Night of the Year published by Pan MacMillian.
It appears these two former witches were as happy to be together as we were happy to see them!
The First Preview of Ophelia with Tom Felton
Tom Felton has spent much of his screen time the past couple of years far from earth in sci-fi genre series Origin and The Flash, but he also snuck in the period drama Ophelia, which is based on the story of Hamlet told from the title character's perspective. Felton plays Ophelia's brother Laertes who, as most scholars of Shakespeare know, plays an extremely catalytic role in Hamlet's future. Take a look at the first trailer for the film which originally premiered at the 2018 Sundance Film Festival. Fans can see Tom Felton Ophelia in theaters June 28 and digital and on demand July 3.

A First Look at Johnny Depp in Waiting for the Barbarians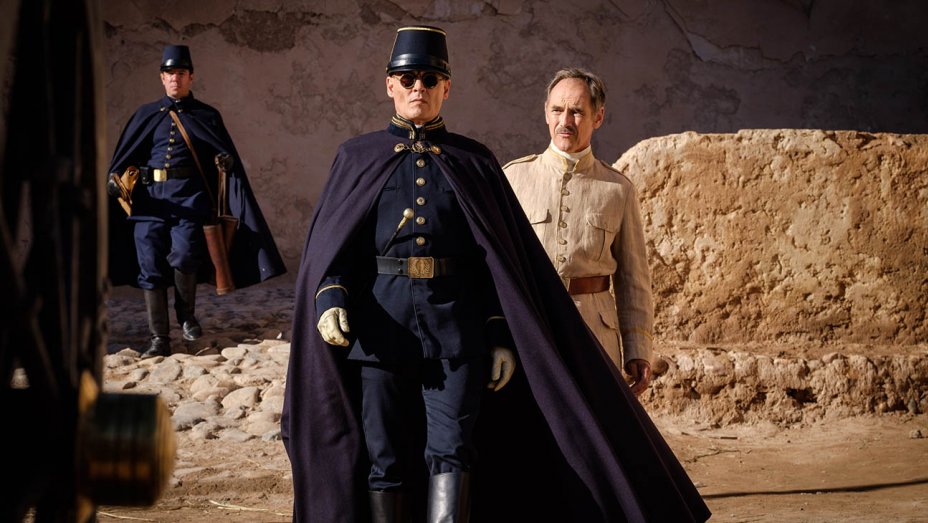 Johnny Depp is back on the dark side in the upcoming film adaptation of J.M. Coetzee's 1980 novel Waiting on the Barbarians. Depp, Fantastic Beasts dark wizard Gellert Grindelwald, plays the sinister Colonel Joll who leads an expedition of special forces through a colonial territory capturing the native people he refers to as barbarians and later tortures them. Wow, bleach his hair and give him a wand and it sound like we've landed in the Wizarding World circa 1927. The film also stars Robert Pattinson, Harry Potter's Cedric Diggory, as warrant office for the Empire, Mandel, sent in to replace the magistrate who had been presiding over the town. It sounds like Cedric might go a little Cursed Child on us in this one.
Waiting for the Barbarians is due to be released sometime in 2020.
Evanna Lynch Reads Nabokov For Poetry Day Ireland
For Poetry Day Ireland 2019, Evanna Lynch read 'Wanted Wanted Dolores Haze', from Lolita by Vladimir Nabokov. Watch the video below:
David Heyman's Once Upon A Time In Hollywood to Debut at Cannes Film Festival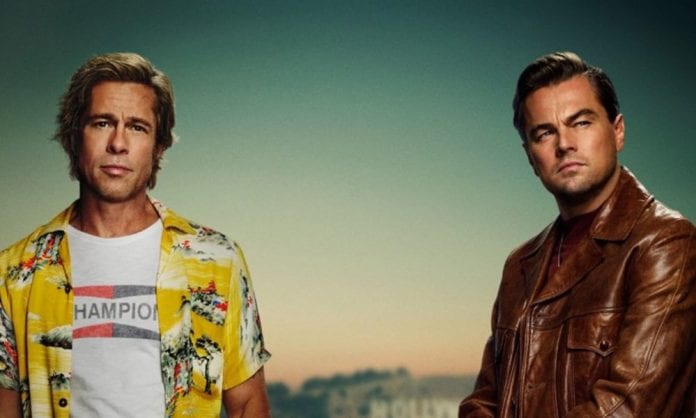 Harry Potter and Fantastic Beasts David Heyman worked together with co-Produer Shannon McIntosh and writer/Director Quentin Tarantino on upcoming movie Once Upon a Time in Hollywood, opening in theaters July 26. The movie has just been confirmed to be premiering at the Cannes Film Festival this month, after concerns that the movie would not be ready in time. A Cannes Film Festival press release read:
"We were afraid the film would not be ready, as it wouldn't be released until late July, but Quentin Tarantino, who has not left the editing room in four months, is a real, loyal and punctual child of Cannes!" Fremaux said Thursday. "Like for 'Inglourious Basterds,' he'll definitely be there – 25 years after the Palme d'Or for 'Pulp Fiction' – with a finished film screened in 35mm and his cast in tow." Fremaux described the film as a "love letter to the Hollywood of his childhood, a rock music tour of 1969, and an ode to cinema as a whole."
The movie follows a television actor (Leonardo DiCaprio) and his stunt double (Brad Pitt) in Hollywood's Golden Age, and features Margot Robbie as Sharon Tate, as well as a host of other historic figures such as Bruce Lee, Steve McQueen and Roman Polanski, with a Tarantino signature cast, including Tim Roth and Michael Madsen, as well as Timothy Olyphant, Al Pacino, Kurt Russell, Luke Perry, Bruce Dern and Mike Moh.
Read more here.
You've heard all the latest here Potterheads! You know we'll be back again next week with all the new news and in the meantime check out our latest theater round-up chock full of magic from the stage and stay tuned for our next episode of our new YouTube series The Magical Emporium with Guinness Book World Record Holding host Victoria Maclean!