"Harry Potter: Wizards Unite" beta testing update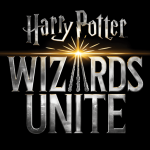 Jun 08, 2019
Harry Potter: Wizards Unite, a forthcoming augmented reality mobile game from Niantic, Inc. and WB Games, began beta testing in New Zealand and Australia in April.  The feedback from the beta players has been useful.  According to the development team:
Over the last several weeks we've learned a lot from beta players and have been updating the game based on their input to deliver a smooth experience at launch. Behind the scenes, we've been running a variety of internal tests, fixing bugs and making improvements to gameplay.
In addition to the aforementioned fixes and improvements, the dev team is also adding some new features that will be revealed when the game launches.
In March, we got a first look at the game.  In April, Pokémon GO players could begin reserving their names for use in the new game.
Leaky described the games's premise as follows:
Players are recruits to the Ministry of Magic's Statute of Secrecy Task Force. You will follow a map that will reveal traces of magic, guiding you to the location of "Foundables"—those magical objects that need to be whisked away from Muggle eyes. Returning "Foundables" to the wizarding world gets you rewards, but it also costs you "Spell Energy", which must be replenished at "Inns". You will also find potion ingredients and Portkeys. You can visit "Fortresses" to battle Dementors and Death Eaters, and specialise in a magical profession such as Auror or Professor. By teaming up with witches and wizards in other professions, you can combine your skills for more effective combat.
It sounds like fun, and the enthusiasm building amongst fans for its release has been phenomenal.  Now, we have a new game trailer to tide us over until the release date, which we can't yet tell you, but keep twiddling those dials, it will be announced soon!