Weekly Round-Up: Daniel Radcliffe Joins Netflix Special, Jude Law in New HBO Series & More!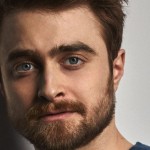 Jun 16, 2019
What a week to be a Potter fan! We had the privilege of attending the Grand Opening of Universal Orlando's newest attraction Hagrid's Magical Motorbike Adventure and brought you all the magical details from our trip! We interviewed the creative team for the ride including Harry Potter Art Director Alan Gilmore and Universal Creative Director Gary Blumenstein, we attended a panel of some very special and familiar guests, we actually got to ride the storycoaster! We took you along on all of our channels for the day including the star-studded Opening Ceremony Tuesday night! We also showed you a behind-the-scenes look at the anxiously awaited Harry Potter AR game Wizards Unite!
In this week's Harry Potter and Fantastic Beasts Actors Round-Up Daniel Radcliffe joins Netflix Unbreakable Kimmie Schmidt Special and is confirmed for season 16 of Who Do You Think You Are?, Jude Law is cast in a new HBO series, the Twitterverse speculates on a DC role for Maggie Smith, a new TV project for Imelda Staunton, a first look at Ralph Fiennes in the political thriller Official Secrets and more!
Two New TV Projects for Daniel Radcliffe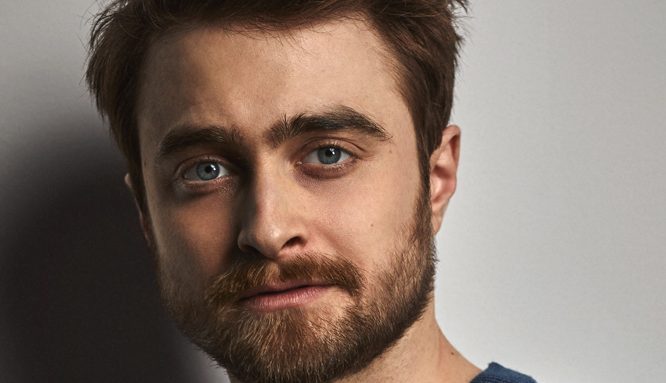 Last week we shared unconfirmed reports that Daniel Radcliffe will be a special guest on an upcoming episode of the BBC celebrity genealogy series Who Do You Think You Are?
The BBC made if official this week as reported by Digital Spy. As presumed earlier Radcliffe will be looking into the story of his great great uncle Ernie who lost his life in WWI.
The show's producer Colette Flight had this to say about the upcoming season of the BAFTA winning series,
"We're delighted to have this incredible line-up of stars and to have captured these journeys of discovery as they explore their extraordinary family trees,"[…]"What they uncover is revelatory, moving, often funny and always fascinating. Many of our celebrities' ancestors were caught up in momentous historical events which we are covering for the first time in the series."
The 16th season of Who Do You Think You Are? will air on BBC One later this year. We'll keep you up to date on Radcliffe's episode.
Later in the week we heard the news that Radcliffe will joining the regular cast of the Netflix original comedy The Unbreakable Kimmie Schmidt in their upcoming interactive special. The series, which is created by comedy genius Tina Fey, wrapped up earlier this year at the end of its fourth season, but soon afterward, Netflix announced it would be trying out its interactive format on the award-winning series. No word yet how Radcliffe will fit in with this hysterical bunch but he certainly has been paid a high compliment on his comedic chops with a casting by Fey. We can't wait to keep you posted on this one! The Unbreakable Kimmie Schmidt's Interactive Special will air sometime in 2020.
A New HBO Mystery Drama Starring Jude Law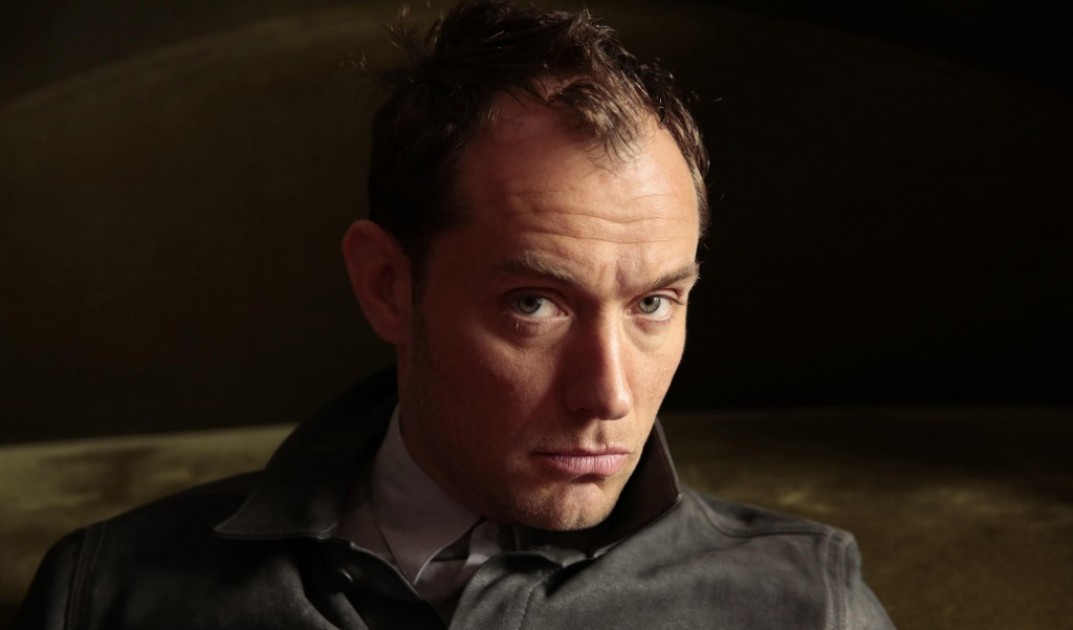 Another HBO series in the works for Jude Law! Law, Fantastic Beasts Albus Dumbledore, who stars in the premium network's The Young Pope and its follow-up The New Pope, has been cast in another six-part HBO limited series The Third Day. Check out the synopsis and description of law's role below from Deadline,
Law plays Sam, who after being drawn to a mysterious Island off the British Coast, is thrown into the unusual world of its secretive inhabitants. Isolated from the mainland, the rituals of the island begin to overwhelm him, and he is confronted by a trauma from his past. As the line between reality and fantasy blurs, Sam finds himself immersed in an emotional quest which puts him at odds with the islanders and begins to threaten their way of life.
Hmm, a character who's confronted by a trauma in his past. We're getting a few Hogwarts Headmaster vibes… The Third Day begins production next month (when he may have originally been starting Fantastic Beasts 3). We'll keep you posted on an air date.
Maggie Smith as Alfred to Robert Pattinson's Batman?
As we all know by now, Robert Pattinson, Harry Potter Hufflepuff Triwizard Champion Cedric Diggory, is officially DC's next Batman. Now the verse is all a twitter with Marvel creator Gerry Conway's suggestion on that Harry Potter's beloved Minerva McGonagall, Dame Maggie Smith step into the role as the counterpart to the Caped Crusader's Alfred Penny Worthworth.
Hear me out.

Maggie Smith. https://t.co/8ToF8FxCVP

— Gerry Conway (@gerryconway) June 7, 2019
Movieweb picked up on the viral tweet and had this to say about changing up the traditional male role,
"Now while some people might take this as some kind of gimmick, I don't take it that way at all. In fact, I think this is one of the best ideas that Reeves and company would be mad to not explore with their new adventures with the Caped Crusader, especially if they cast Maggie Smith. Holy shite, that's excellent casting, right?[…]But Smith aside, I love this idea. After all, Alfred has always stood in as an emotional surrogate for Wayne's father, Thomas Wayne in many ways. And thus, casting a female Alfred will lend the storytelling to explore Bruce's relationship with his mother, Martha Wayne. And I don't know about you, but I would love to see Bruce Wayne's relationship with his mother explored further in a Batman motion picture. After all, thus far in the Batman movies, we have seen Thomas Wayne get all kinds of character development, while Martha has mostly been regulated to getting shot in the pearl necklace. Time to bring her to the forefront and explore how SHE influenced The Dark Knight."
Even though Professor McGonagall wasn't Cedric's Head of House, we are delighted at the prospect of seeing these two together! What do you think??
A New Series for Imelda Staunton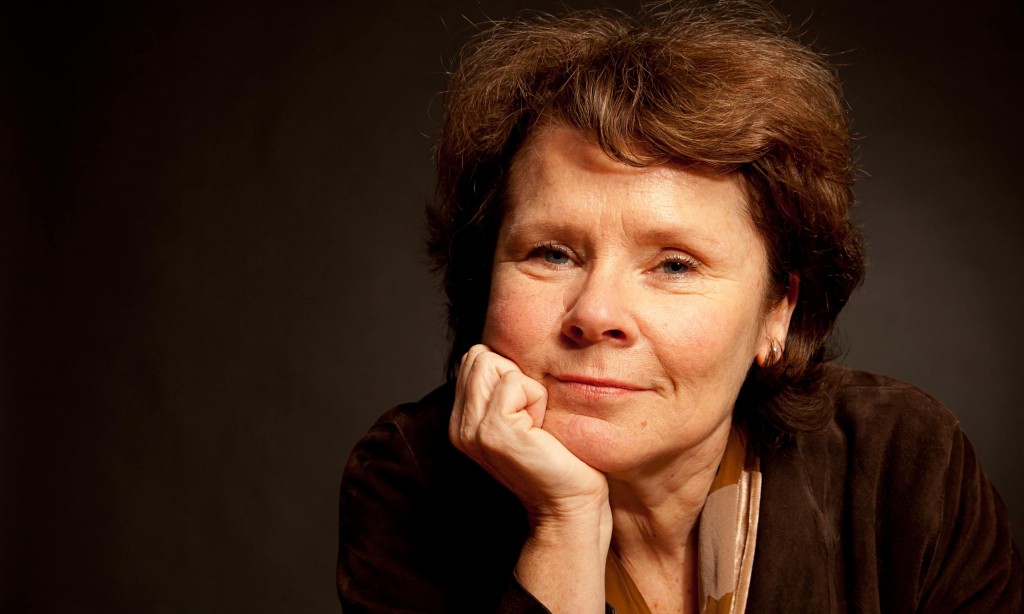 Imelda Staunton, who we know as nasty Ministry of Magic official turned Hogwarts dictator Dolores Umbridge, has a new TV project on the way. She co-stars in the upcoming ITV family drama series Flesh and Blood about three siblings dealing with their recently widowed mother who suddenly announces she's in love with a new man. Deadline describes Staunton's role this way,
"Then there's Mary, played by Staunton, who has lived next door to Vivien for 40 years. Despite not being family, Mary appears unhealthily attached to Vivien and her family's unfolding drama."
It sounds like Staunton may play a bit of an antagonist, which any Potter fan would have no trouble imagining! Flesh and Blood began filming this week and is due to air in 2019. In the meantime you can see Imelda Staunton alongside Dame Maggie Smith in the Downton Abbey movie when it releases in the UK September 13 and the US September 20.
A First Look at Ralph Fiennes in Official Secrets
Official Secrets starring the Dark Lord himself, Ralph Fiennes, is an upcoming political thriller about the true story of a British former translator for the Government Communications Headquarters who leaked classified information to the press about the 2003 US invasion of Iraq. Fiennes plays prominent British barrister Ben Emmerson, who specializes in humanitarian and international crime law. The film also stars Rhys Ifan, Harry Potter's Xenophilius Lovegood, as Ed Vulliamy, a British journalist based in the US who covered both Iraq wars. Take a look at the first trailer for the film below which is releases in US theaters August 23 and October 18 in the UK. trailer
Chris Rankin Covers Alumni Mag for Alma Mater
Past and upcoming Leakycon special guest Chris Rankin, Harry Potter's Percy Weasley, appears on the cover of this month's alumni magazine for his Alma Mater Lincoln University where he studied media production after his Potter years. In a recent interview for the publication, which ironically is named the Minerva, the former Hogwarts prefect and Ministry employee discusses his career after the series wrapped and his new YouTube channel "That Ginger Bloke". Take a look at the online magazine here and mark your calendars for Chris Rankin's appearance at Leakycon10 in Boston October 11-13!
Actor and LSFM former Media Production student @chrisrankin on the cover of our Alumni Magazine 'A Life in Film- Lincoln Alumnus talks Harry Potter and Tomska' https://t.co/FQwBYD5G79 @unilincoln @UniLincolnArts @LSMAlumni @thetomska pic.twitter.com/XoxPUCfkg5 — LSFM Film & Media (@LincolnMedia) June 7, 2019
Timothy Spall to Attend World Premiere of Mrs. Lowry and Son
Timothy Spall, who's known to Potter fans as the traitorous Peter Pettigrew, co-stars with award-winning actress Vanessa Redgrave in the upcoming drama Mrs. Lowry and Son about one of Britain's leading 20th century artists, L.S. Lowry and his relationship with his mother. According to the Irish Examiner Lowry will appear at the World Premiere of the film during the closing gala of the annual Edinburgh International Film Festival scheduled for June 19-30. Mrs. Lowry and Son has been nominated for the Michael Powell Award which honors the Best British Feature Film at the festival. No word yet on a wide release date.
.@martynhesford's @MrsLowryandSon has been nominated for the 2019 Michael Powell Award for Best British Feature Film at @edfilmfest this year! The film will close the #EdFilmFest this year and has production design by @Catrinmeredydd. pic.twitter.com/U44PbfyCK9

— United Agents (@UnitedAgents) May 30, 2019
A New Album on the Way for Johnny Depp's Hollywood Vampires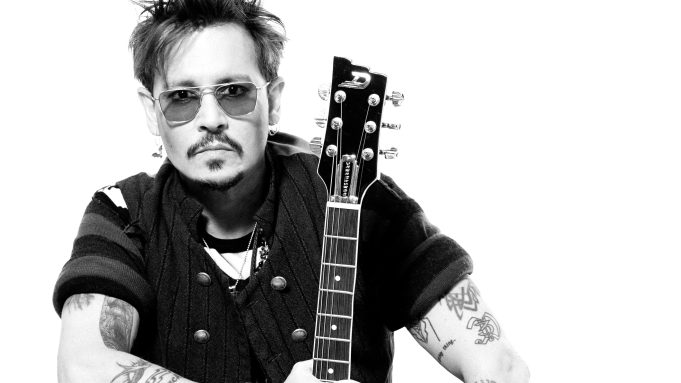 Most fans know Johnny Depp, Fantastic Beasts Gellert Grindelwald, for his lengthy screen resume, but he is also an accomplished musician. Depp, who recently acquired representation with GMA for work outside of his acting according to Deadline, fronts the rock band the Hollywood Vampires which also features Aerosmith guitarist Joe Perry and rock legend Alice Cooper. The group will perform on Jimmy Kimmel Live June 19 ahead of the release of their second album, Rise,  June 21.
We probably won't see the Dark Wizard serenade the lovelorn Albus but maybe he'll perform on the Wizarding World Christmas album we've been hearing about for awhile? Stay tuned!
That's all for this week's Actors news. Join us again next week to hear all there is to hear on this busy group of wizards. We've got our Extendable Ears out and ready!!