Weekly Round-Up: Bonnie Wright Named Greenpeace Oceans Ambassador, Emma Thompson Gets Rave Reviews for Late Night and More!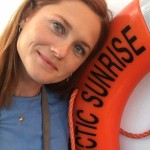 Jun 09, 2019
Another week of spellbinding surprises in the Wizarding World as we prepare to head to Orlando for the HUGE Hagrid's Magical Creatures Motorbike Adventure Grand Opening next week!! We had  the honor of attending the magical House of MinaLima's third birthday celebration and we let you know about a free screening of Harry Potter and the Philosopher's Stone coming up in Leicester Square! We also took a portkey to Vans in London to see their brand new Harry Potter collection and gave you an update on the beta testing of the upcoming Harry Potter AR game Wizards Unite.
This week in our Harry Potter and Fantastic Beast Actor's Round-up Bonnie Wright becomes a Greenpeace Oceans Ambassador, rave reviews are in for Emma Thompson in Late Night, Daniel Radcliffe may appear in the next season of Who Do You Think You Are?, a behind-the-scenes look at Brendan Gleeson in season two of Mr. Mercedes, interviews with Zoe Kravitz ahead of the premiere of Big Little Lies next season, a new crime series for David Tennant and more!
Bonnie Wright Becomes a Greenpeace Oceans Ambassador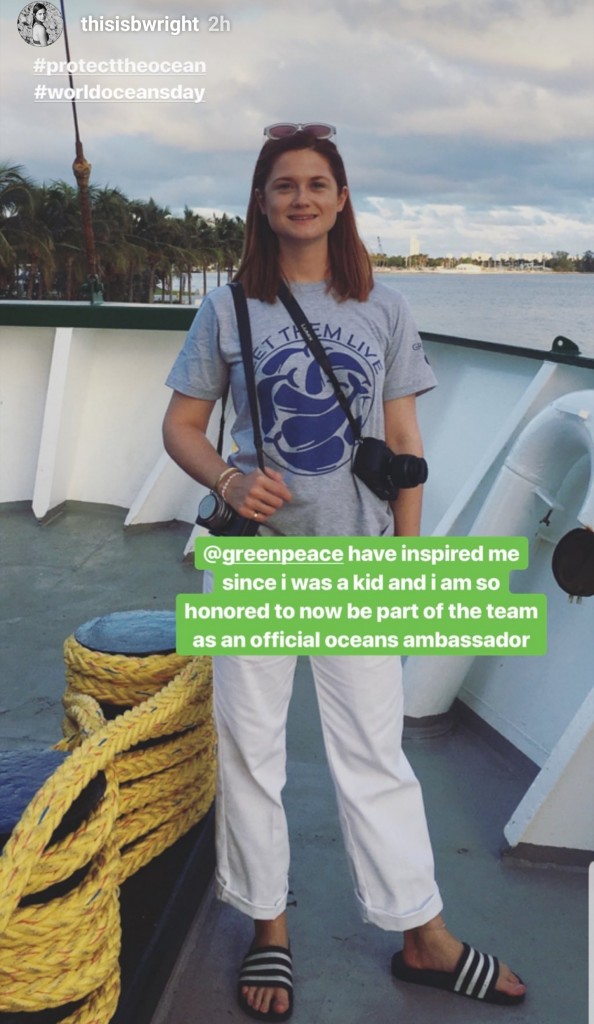 Bonnie Wright, who played Ginny Weasley in the Harry Potter films, has spent most of her post-Wizarding World career behind the camera. She has also become a very passionate and vocal advocate for the environment in the effort to reduce single-use plastic. During World Oceans Day this weekend she announced that after years of work with Greenpeace, she is now an official Greenpeace Oceans Ambassador. Wright let her followers know exactly what she would be doing with the organization via her Instagram account,
"I will be working to help implement a United Nations global treaty to protect a third of our oceans as sanctuaries by 2030."
Congratulations to Bonnie Wright. We are in awe of her activist spirit and what she accomplishes for our world even without magic! As we had the chance to discuss with her earlier this year at Planet Comicon, if wizards don't need plastic, neither do Muggles. We can all do our part. She posted a link for fans to volunteer with Greenpeace along with her.
Rave Reviews for Emma Thompson in Late Night
Our prediction that this is the year of Emma Thompson, Harry Potter's Divination Professor Sybill Trelawney, are starting to take shape, as rave reviews roll in for her latest film Late Night where she plays the first woman late night talk show host. Writer and co-star Mindy Kaling shared the news that the queen of, not only talk show hosts, but celebrities in general, Oprah Winfrey, gave the film a major thumbs up along with a plethora of other kudos from critics. Congratulations to Kaling and Emma Thompson. We're keeping our eye on that crystal ball this year waiting for our prophecy to come to fruition!
Late Night is now showing in theaters worldwide.
Thank you my queen. To hear this from you means the whole world to me. I wish I could tell my mom that I made Oprah laugh. ?????????? https://t.co/xn7ZW15N6R

— Mindy Kaling (@mindykaling) June 7, 2019
Daniel Radcliffe to Guest Star on BBC Genealogy Series?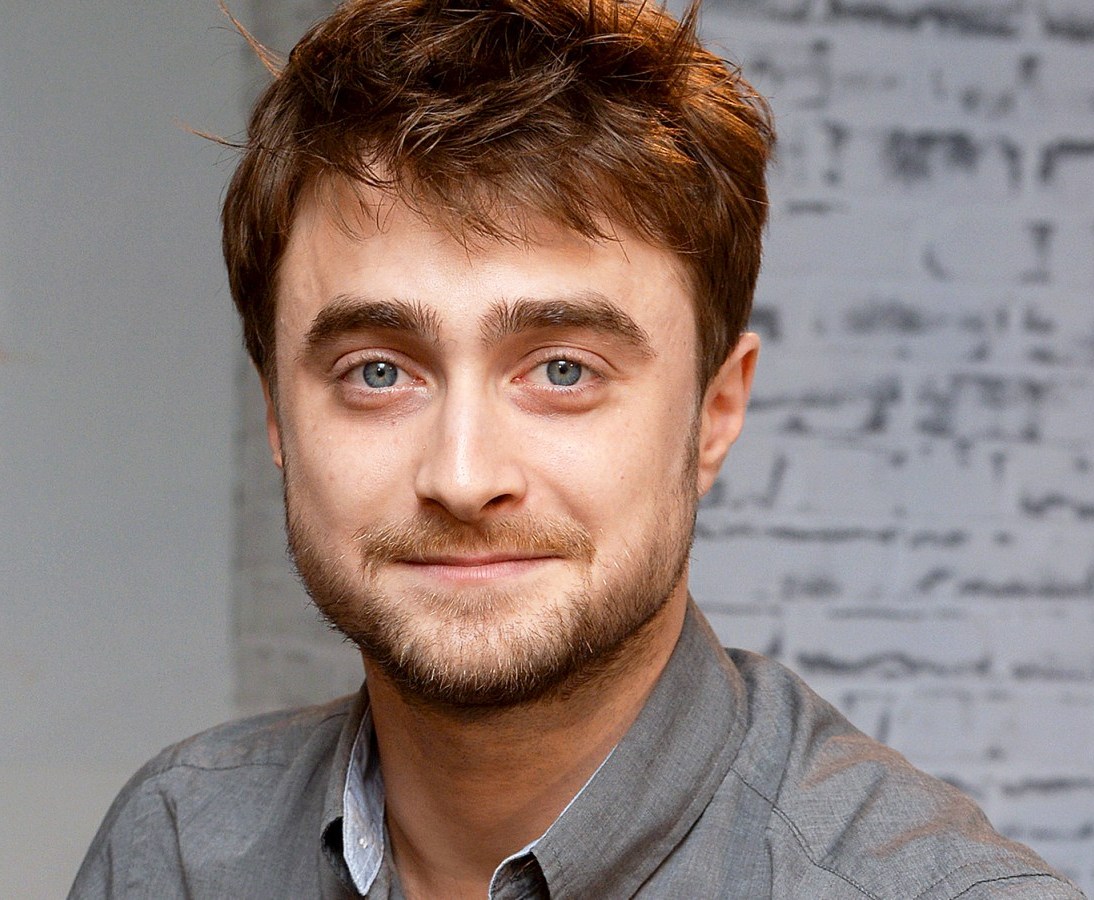 Unconfirmed reports, including one from The Sun, say that according to an unnamed "TV source", former boy wizard Daniel Radcliffe will be a special guest on an upcoming episode of the BBC celebrity genealogy series Who Do You Think You Are?
The source shared the specifics below on a look into Radcliffe's family history,
"When Daniel starred in TV drama My Boy Jack — one of his first major roles after Potter — his inspiration was his great-great-uncle Ernie, who lost his life in World War One."[…]"He pieces together the heartbreaking story of how Ernie fought alongside his  three brothers and how all  of them, except for Ernie,  survived."
If the Sun's source is correct, Radcliffe will appear in season 17 of the series which may premiere later in 2019 on BBC One. We'll keep you posted.
A First Look at Brendan Gleeson in Season 3 of Mr. Mercedes
After winning the Satellite Award for Best Actor in a TV drama for his role in season 2 of the adaptation of Stephen King's Mr. Mercedes, Brendan Gleeson, Mad-Eye Moody, is back as retired detective Bill Hodges for season 3. Check out at an exclusive behind the scenes look at the upcoming season revealed earlier this week by Entertainment Weekly. Season 3 of Mr. Mercedes drops on the Audience Network September 10.

Zoe Kravitz on the Big Little Lies Press Tour
Ahead of the season two premiere of the HBO hit series Big Little Lies Zoe Kravitz, Fantastic Beasts Leta Lestrange, who plays one of the Monterey Five, Bonnie Carlson, has been hitting the press tour with the cast, as well as on her own. After a group interview on GMA covered by Leaky last week, Kravitz appeared on The Late Show with Stephen Colbert as well as on the cover of British Vogue earlier this week. From jeans and a T to couture, this is one versatile former witch! Take a look at the interview with Colbert and get a sneak peek at season two of Big Little Lies which premieres June 9 on HBO.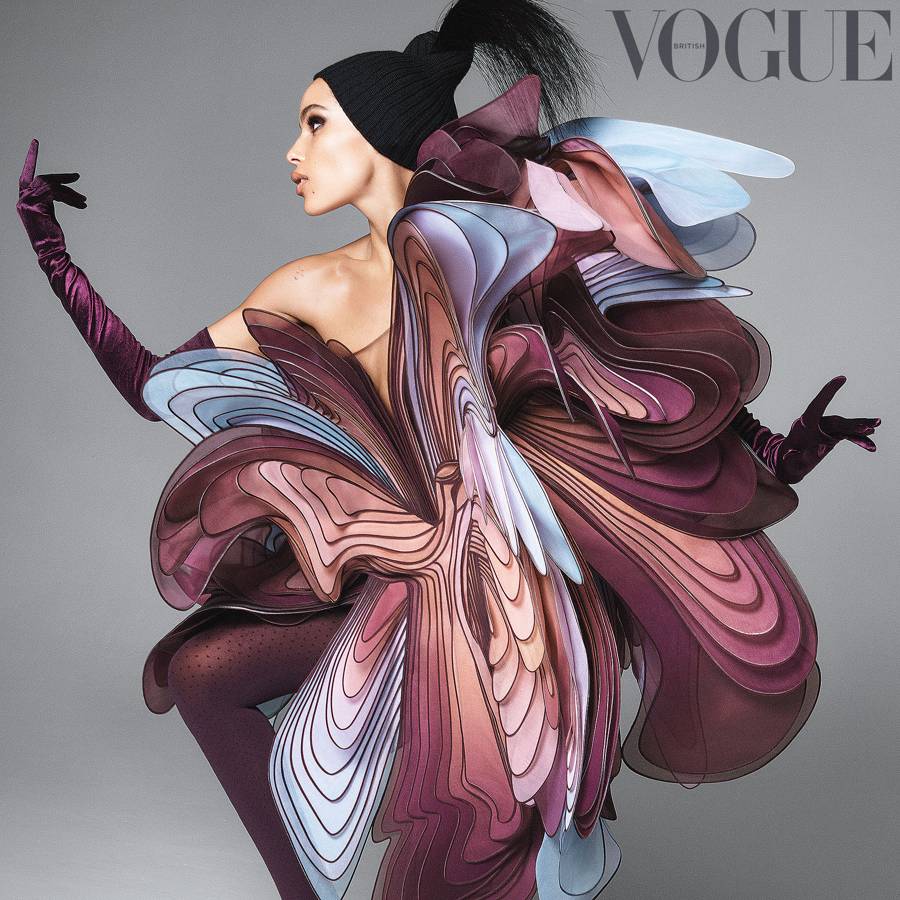 A New Series for David Tennant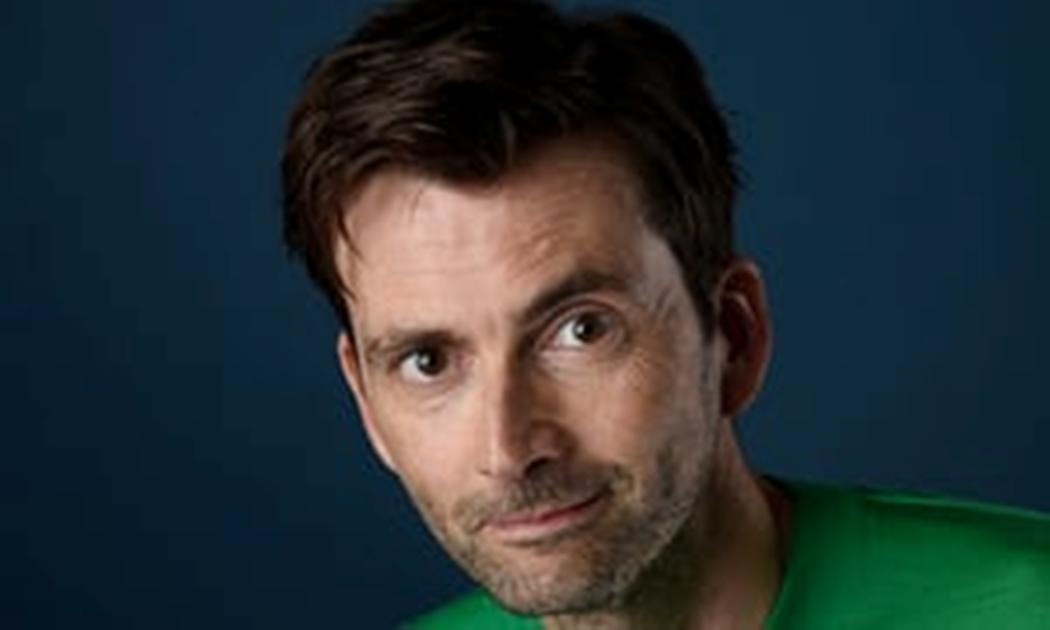 Just off the long awaited premiere of the Amazon fantasy series Good Omens, David Tennant is cast in an new 4-part crime drama Deadwater Fell. The series takes place in a small Scottish community, (no this isn't a sequel to Broadchurch.) where Tennant, who's known in the Potterverse as Barty Crouch, Jr. will star as Tom Kendrick, a local doctor who's suspected of killing his wife and children.
Tennant, who is also executive producer on the show, said this about the project according to Deadline,
"Daisy Coulam has written something very special, chilling and fascinating with these scripts. I am honoured and delighted to be part of telling this extraordinary story."
Take a look at Deadline's more in depth synopsis of Deadwater Fell, which will air on Channel 4.
Trailer Two for The Professor Starring Johnny Depp
In Johnny Depp's next film, the actor who's known to Wizarding World fans as Fantastic Beasts Gellert Grindelwald, plays a college professor with just six months to live in The Professor. Depp's character breaks the news to his family and then begins to apply a new outlook to his entire life, including how he teaches his students. Take a look at the new trailer below for the film which will be available on DVD and VOD June 24th.

A Sneak Peek of Peaky Blinders Season 5 with Helen McCrory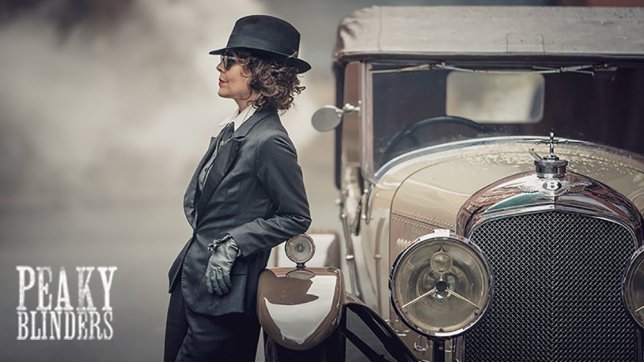 Season 5 of the award-winning 1920's British crime drama Peaky Blinders starring Helen McCrory, is on the way and London fans have an opportunity to preview the first episode. The British Film Institute is holding a screening and panel with the cast and creative including McCrory, who's known to Potter fans as Slytherin matriarch Narcissa Malfoy.
Here's a synopsis for the upcoming season according to Joe,
"Opportunity and misfortune are everywhere. When Tommy Shelby MP (Cillian Murphy) is approached by a charismatic politician with a bold vision for Britain, he realises that his response will affect not just his family's future but that of the entire nation."
Ticket information for the July 23 event at the Southbank Theatre can be found here. No word on an air date for Peaky Blinders, which has moved to BBC One for season 5.
That's all for this week. Meet us back here again next time and don't forget to join us next week for coverage of the Grand Opening of Hagrid's Magical Creatures Motorbike Adventure at Universal Orlando Resort!!