Theater Round-Up: J.K. Rowling Discusses San Francisco's Magical Heritage, Evanna Lynch Talks 'Games for Lovers' and More!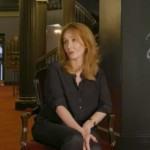 Jul 17, 2019
We have some big news in the theater world this week! J.K. Rowling reunited with Cursed Child collaborators John Tiffany and Jack Thorne to discuss the production's move to San Francisco–and the magical heritage it possesses. Harry Potter alum Evanna Lynch also sat down for an interview with costar Calum Callaghan and London Live to chat about her current play, Games for Lovers.
Imogen Heap is back in the news for her involvement in the activist group Music Declares Emergency, as well as for her endowment with an honorary Doctor of Music degree.
There's a charming new video snippet from Cursed Child Melbourne that's sure to up the fervor surrounding the play, especially with the release of new block of tickets coming TOMORROW.
And, finally, fans in the U.S. and UK have the chance to win a VIP ticket to Cursed Child London, New York or San Francisco, but the offer ends TODAY. Read on for all the details!
J.K. Rowling Talks San Francisco, Azkaban and Cursed Child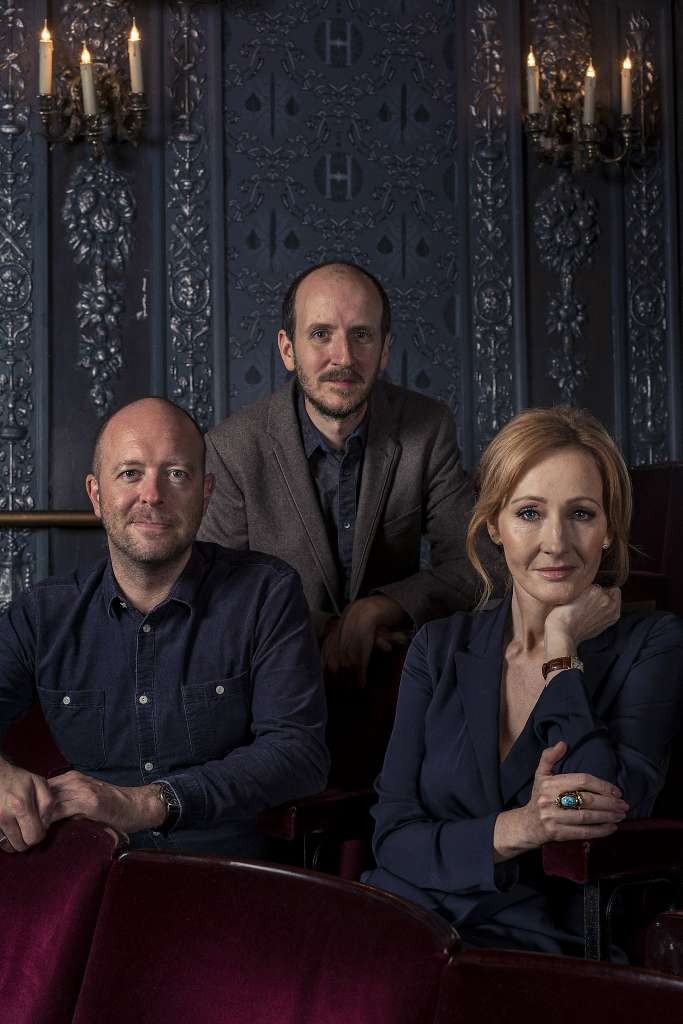 With J.K. Rowling as creator of the Harry Potter story and the wizarding world, John Tiffany as director and Jack Thorne as playwright, the stage collaboration of this golden trio has been successful all over the world, from London to New York City to Melbourne–and soon, to San Francisco, Hamburg and Toronto.
While it would seem to be a given at this point that the Harry Potter and the Cursed Child play will cast its spell over each new city it entertains, Rowling revealed a special connection to San Francisco which can only serve to heighten local fans' enthusiasm for the production.
In a new interview with Rowling, Tiffany and Thorne promoting the advent of Cursed Child to the Curran Theater, Rowling divulged:
"(San Francisco) is a very distinctive, special place — I love the feel of it, I love the architecture. A big thing, and I think I've actually said this before, but Azkaban is a combination of Alcatraz and 'Abbadon,' which is an old word for hell. I squeezed those words together. The idea of the rock in the middle of the ocean was directly inspired by a visit to Alcatraz."
The distinctive historical landmark is a fixture of the coastal landscape and a favorite of tourists. Having confirmation that it inspired the iconic wizarding prison in Rowling's original series is sure to be a point of pride!
Tiffany added that the atmosphere of the city itself is enchanting in its own right, making it a perfect fit for the play. He observed:
"The Curran is an absolutely stunning, very old theater in San Francisco. It's a city of magic. It's got the trams, it's got this beautiful bridge, it's got the mist that constantly kind of hovers over the bay.

"There are some incredibly rooted diverse communities in San Francisco, very different to New York, very different to Melbourne. It will be interesting to … tell our story to those audiences."
Preview performances of Harry Potter and the Cursed Child begin Oct. 23 with the official opening set for Dec. 1, 2019. Visit the Harry Potter Play website here for ticket information, and watch the full video interview, courtesy of SFGate, below!
Evanna Lynch Talks Games for Lovers on London Live
Last week, Leaky reported on the release of the first official image for Evanna Lynch's Games for Lovers, which opened at The Vaults on Friday, July 12. Yesterday she appeared on London Live with costar Calum Callaghan to further promote the new play running through Aug. 25.
Callaghan plays a P.E. teacher, and not a very likeable one, according to the actor. His character is too immature to realize that he ought to be with Martha, played by Lynch. He eventually makes too many mistakes for it to work, and the potential for a relationship dissolves, moving past the point of redemption. It's a case of missed opportunities and poor timing, a situation probably not unfamiliar to viewing audiences.
Martha, on the other hand, is a walking contradiction. Lynch says that though Martha can be quite confidant, when it comes to dating, she finds herself struggling with anxiety. She nurses multiple crushes, buoyed by an active imagination and inner fantasy world, but never acts upon her feelings for any of them. Lynch acknowledged that she finds Martha very relatable.
The play, which follows "four millennials looking for love" while finding "themselves caught up in a complex web of rivalry and seduction," looks to be an entertaining and thought-provoking journey, buffering the life lessons with plenty of light-hearted laughs. Callaghan, for one, hopes his character learns from his mistakes. Perhaps viewers will find themselves taking both courage and wisdom from the experiences of these "lovers" as well.
Watch the full interview with Lynch and Callaghan below.
Imogen Heap Awarded Honorary Degree, Leads Music Declares Emergency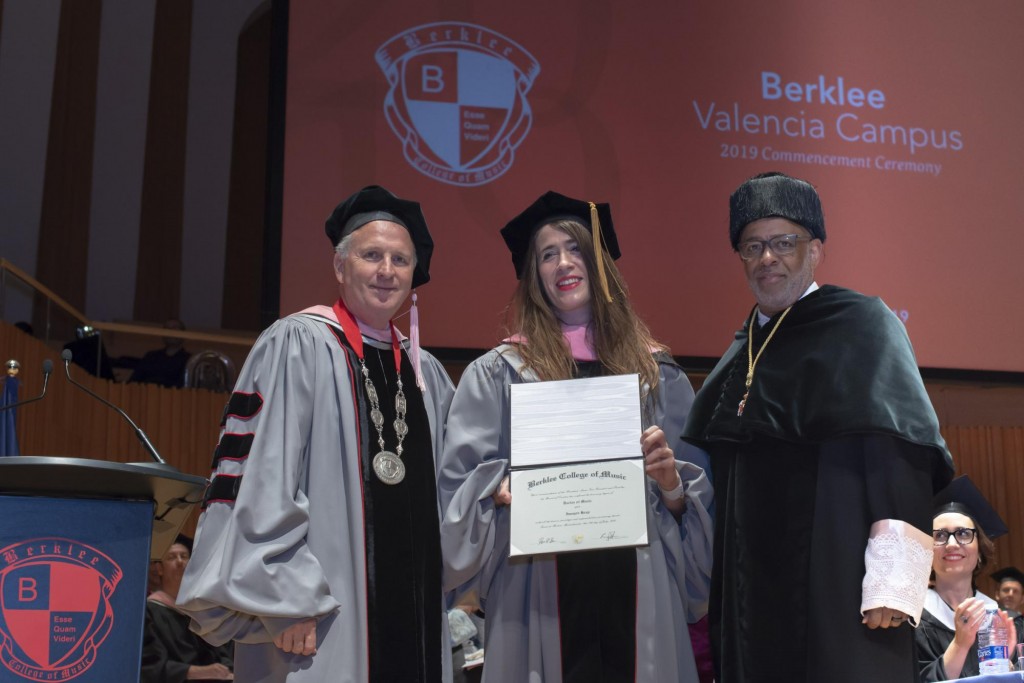 Imogen Heap, who recently appeared on NPR's Tiny Desk concert series, received an honorary doctorate from Berklee President Roger Brown in Valencia, Spain on Monday, July 8. Heap, the composer of Cursed Child's innovative soundtrack, was also honored at a special commencement concert. Graduate students performed a medley of her music the Saturday before the ceremony.
According to Broadway World, Heap responded to the honor, commenting before the ceremony:
"I can't tell you how much it means to be recognized and given this honorary degree. I really feel completely spoiled already as I get to do what I love, and I work on projects and songs with people I love every day. I really believe that if you can do that in life, you have succeeded on such a huge level."
In her commencement address, she also offered the following humble advice:
"Always say yes more than no, even if you are not sure you can do it. Say yes because you are going to learn from it, and you might learn something you didn't know about yourself…You can't control every moment in every day and there is where magic comes from, it is the special moments and it is confidence in yourself. You just have to give yourselves permission to be you, to carry on, to be empowered."
Heap takes her own advice seriously, carrying that confidence into her career and her activism. Digital Music News reported that Heap has joined hundreds of other artists and associations to form a UK music industry coalition. The group, named Music Declares Emergency, intends to draw attention to the issue of climate change and fight for a government response.
The coalition calls for change within the music industry as well, hoping to lead the way with an example of more ecologically-friendly business practices. They suggest modifications to the industry's approach to touring, shipping and the use of vinyl.
Read more about the goals and plans of Music Declares Emergency on their official site here.
First Look at Cursed Child Melbourne and New Tickets Released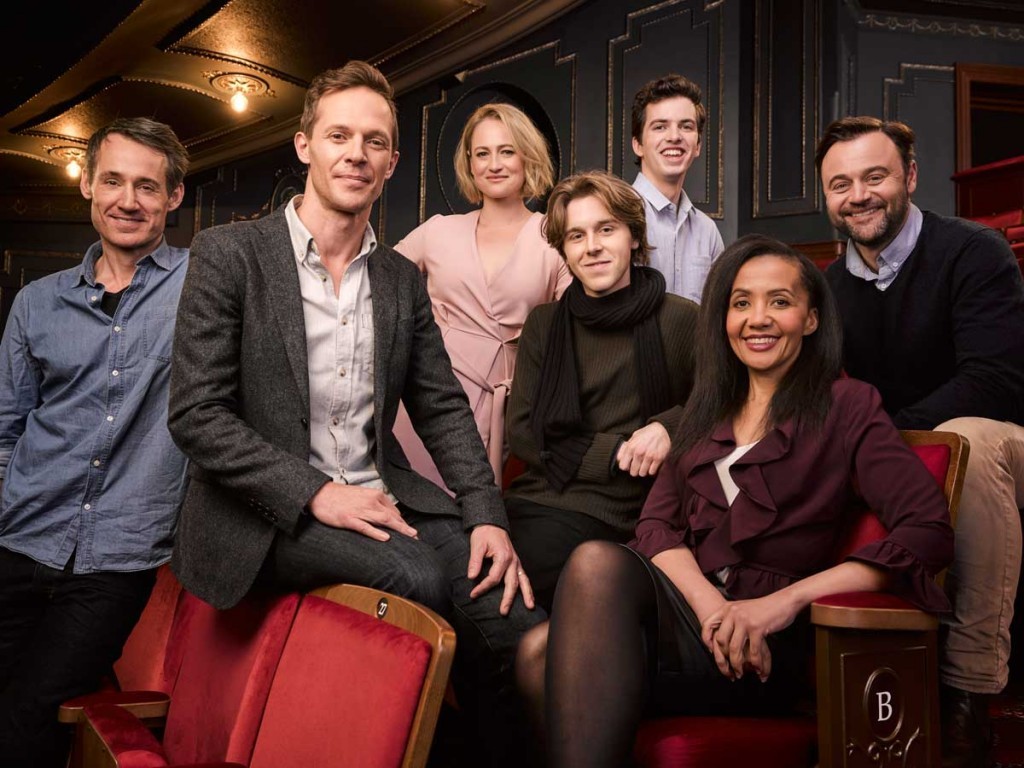 Broadway World announced that the response in Melbourne has been so overwhelming, the current booking period for Cursed Child has been extended by eight weeks to meet demand!
The new block of tickets will be available to purchase at 11 a.m. on Thursday, July 18 at HarryPotterThePlay.com. These tickets cover performances through Sunday, May 17, 2020.
As if that wasn't exciting enough, check out the first-look video of the Australian production from Broadway World below. If you weren't already planning to log on for at ticket tomorrow, we wager you'll strongly reconsider after viewing this spell-binding sneak peek!
Win VIP Trip to Cursed Child With Your Wizarding Passport
Had a gulp of Felix Felicis and feeling lucky?

Sign up for a Wizarding Passport and you could win a VIP trip to see Cursed Child in either London, New York or San Francisco and meet the cast! Open to UK and US residents only. Sign up here: https://t.co/mEJQzEJewwpic.twitter.com/lgm6xXKSBx

— Harry Potter and the Cursed Child NYC (@HPPlayNYC) July 16, 2019
In one last bit of magical news, if you create your wizarding passport through the new wizarding world digital portal (linked above), you will be entered for the chance to win a VIP trip to a Cursed Child production in London, New York or San Francisco!
The offer ends TODAY–and applies only to residents of the UK and U.S.–so if you're a fan from one of those regions and haven't acquired your passport yet, there's no time like the present. And, who knows, as the promo suggests, you might just get lucky!