Funko Teases Pop! Town Hagrid's Hut Coming for Christmas!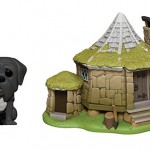 Aug 09, 2019
This week Funko teased yet another exciting new product in its Harry Potter line of Pop! figures. Rather than producing more of J.K. Rowling's numerous unforgettable characters, like the upcoming Yule Ball-themed Pop! figures announced last month, Funko plans to branch out creatively, opting for a favorite venue and beloved magical creature this time round.
Just in time for Christmas, fans can purchase the Pop! Town Hagrid's Hut, complete with a 3 3/4-inch tall Pop! Vinyl figure of Fang to guard the humble doorstep.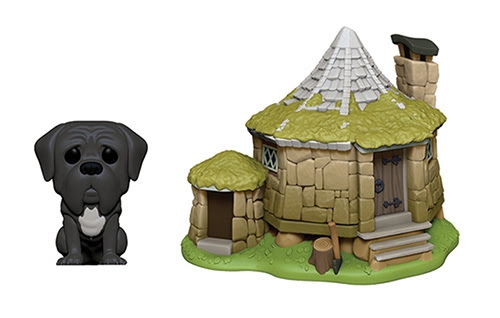 Hagrid's Hut features intricate layers of shingles topped with a mass of green moss. The stone of the hut looks sturdy and aged, as if it's been sitting on the grounds of Hogwarts since long before Hagrid made his home there. Yet it bears the mark of the kindly outdoorsman. Note the ax leaning against the stump, waiting for Hagrid to take it up and head off with his lantern into the Forbidden Forest…or, perhaps it will be of use hewing his tenderly cultivated Giant Pumpkins from their vines!
Fang the Boarhound is a beautiful gray with wrinkled brow and communicative black eyes. He looks as if he's ready to lie contentedly at Hagrid's feet, snuggled into a corner of the hut.
It's a delightful set for fans of Funko Pop! and Harry Potter, and fans can pre-order the new Funko Pop! set through Entertainment Earth, currently listed for $29.99, here. According to the site, the product is expected to ship in December, though the specific release date is not listed there.
Amazon also lists Funko Pop! Town Hagrid's Hut as available for pre-order here at the list price of $31.99. Amazon specifies the release date as Dec. 7, 2019!