New Yule Ball Funko Pop! Figures Coming Soon!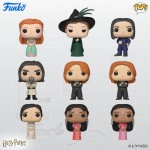 Jul 22, 2019
Potterheads have fallen in love with Funko Pop! figures modeled after their favorite Harry Potter and Fantastic Beasts characters, and the company is regularly coming up with new versions of the adorable collectibles.
Just in the last year they've released Crimes of Grindelwald figures including Thestrals, Nifflers and Bowtruckles, as well as Newt, Grindelwald and Dumbledore, and a similar collection of Plushies and Mystery Minis. Funko debuted a 5 Star Collection inspired by Chamber of Secrets at this year's London Toy Fair, and a line of Pop! PEZ dispensers came out in March. Funko also put out exclusive new Pop! figures for San Diego Comic Con over the weekend!
Now Funko has announced another new addition to the Pop! Figures collection, and this round comes from Harry Potter and the Goblet of Fire. These delightfully detailed figures depict many of the series' primary characters decked out for the Yule Ball, and they're so festive we can picture them dancing amid the Great Hall's wintry wonderland!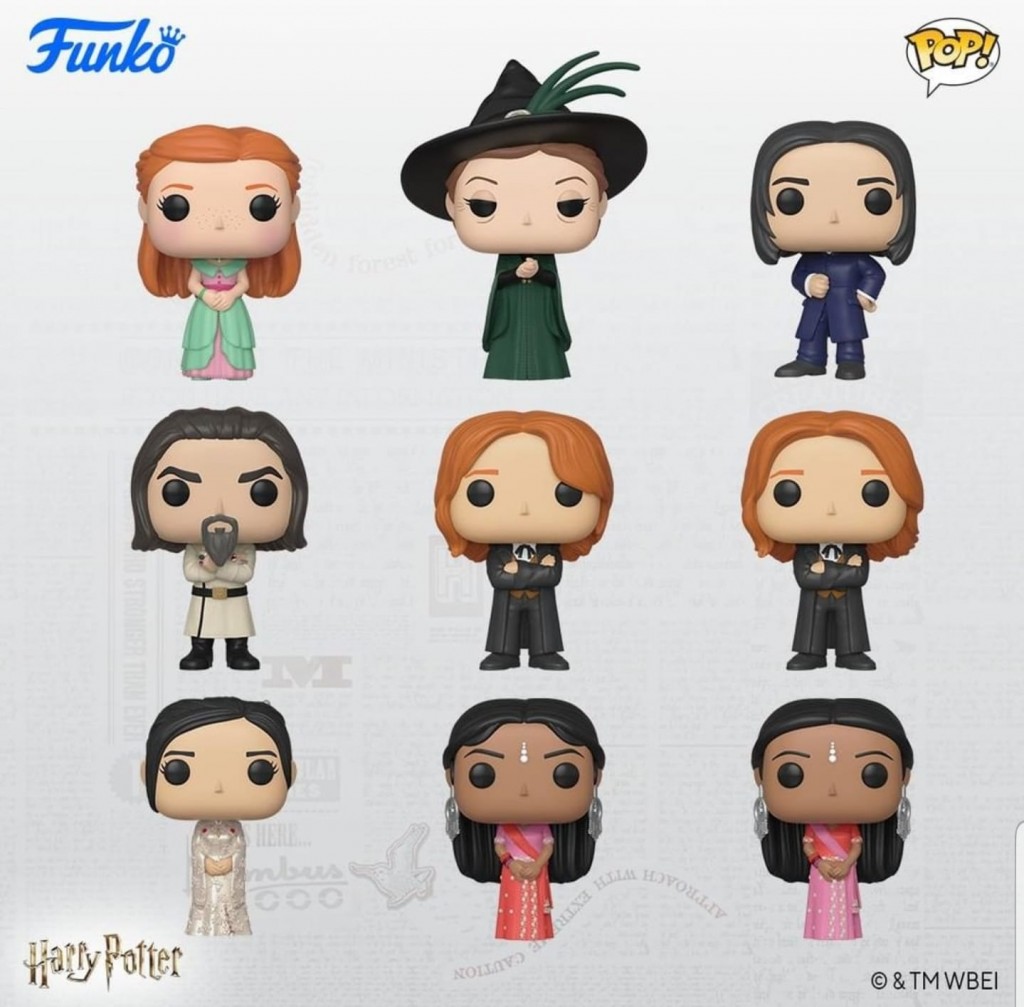 Fans can choose from professors Minerva McGonagall, in stately emerald green robes, Severus Snape, in trademark navy blue, and Durmstrang's Igor Karkaroff, complete with snowy white overcoat, goatee and scowl.
Of course, the ball is really about the students rather than the chaperones, so Funko made sure to feature a sampling of the students in their formal attire. Choose from Ginny Weasley, in lovely teal and pink, twins Fred and George Weasley, in understated dress robes with matching brown vests, Cho Chang, in a silvery East Asian-inspired dress robe, and Parvati and Padma Patil, in coordinating pink and orange sari-style dress robes.
Afshan Azad (Padma Patil), recently announced for LeakyCon Dallas, was thrilled with her replica! (And we can't blame her–having your own figure is a huge milestone, and it's gorgeous!)
SO COOL!!!!! Finally I get my own mini version ??? https://t.co/ryBPbIcwhQ

— Afshan Azad (@afshan_azad) July 16, 2019
Funko has not set a release date for this magical new collection, but we'll be sure to update fans with all the availability and purchasing details when they are announced. For now, it's enough to know they are COMING SOON!