New Wizarding World App Announced by Pottermore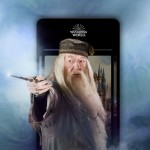 Aug 16, 2019
It's been a busy summer for tech-savvy witches and wizards, and it's only going to get more interesting!
Announced today, Pottermore revealed a new all-in-one app, currently named Wizarding World, which promises to be the "official Harry Potter and Fantastic Beasts companion."
Created by Wizarding World Digital, a joint venture between Pottermore and Warner Bros., our muggle devices could soon be transfigured into the ultimate Potter encyclopedia we've all been waiting for, featuring fresh digital features, new quizzes and polls, and Potter news and announcements sent straight to our notifications.
Here's a little something we've been brewing up… https://t.co/AZDC6aCYkF

— Pottermore (@pottermore) August 16, 2019
And landing every Wednesday will be a new edition of the Wizarding World's new fanzine, Wizarding Weekly. It already has us crossing our fingers for weekly doses of baby nifflers, tips on how to brew the best Butterbeer, and behind-the-scenes looks at what's happening in production for Fantastic Beasts.
The Wizarding World app will be released in New Zealand first for beta testing through the App Store and Google Play. Let's hope our friends Down Under approve!
No other info is known about the app at this time, but as Leaky reported on back in May 2019, the question of a paid subscriber's concept known as "Wizarding World Gold" still lingers. An initially concerning idea to monetarily split the Potter fandom into "gold members" and everyone else, we can't help but to wonder if plans are still underway to introduce memberships to a platform that was originally built on serving a community free of charge. All that said, we can only hope to hold Wizarding World Digital to their word when they say, "We're currently working on even more ways to make the new app as magical as possible."
Leaky will continue to update as we know more, so keep checking back, and read up on our exclusive chat with a Wizarding World Digital spokesperson for an idea of what experiences are yet to come in future!