Welcome to Wizarding World Gold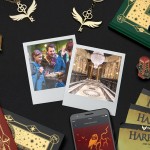 Oct 15, 2019
Wizarding World Digital unveiled details this week for their new 12-month subscription, Wizarding World Gold. After months of rumors, questions, and speculations, the annual paid plan portion of the Official Harry Potter Fan Club is now available for pre-order and launches this autumn.
UK and US-based fans will be the first to purchase a subscription to Wizarding World Gold, with more countries to follow in the coming months. Enhancing the already free membership of the Official Harry Potter Fan Club, this new tier of fandom will unlock exclusive access to eBooks, new series content, priority ticketing, and collectible pins.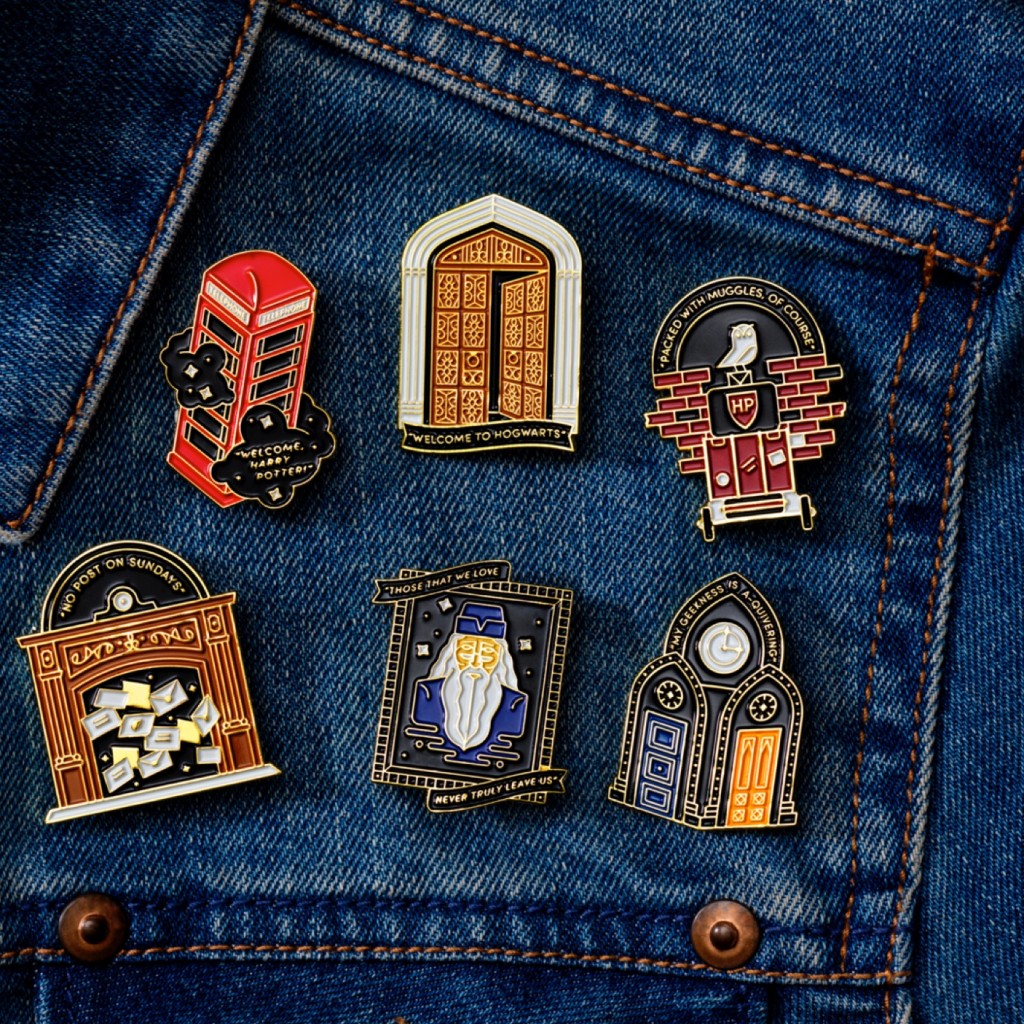 Upon purchase of membership, all subscribers will receive "a magical welcome gift" containing a postcard-sized print of J.K. Rowling's sketch of Hogwarts, an exclusive collectible pin, and a personalized, interactive journal that Wizarding World Gold is calling Keys and Curios… which admittedly has us scratching our heads and doing our best Ollivander impression: "Curious… very curious."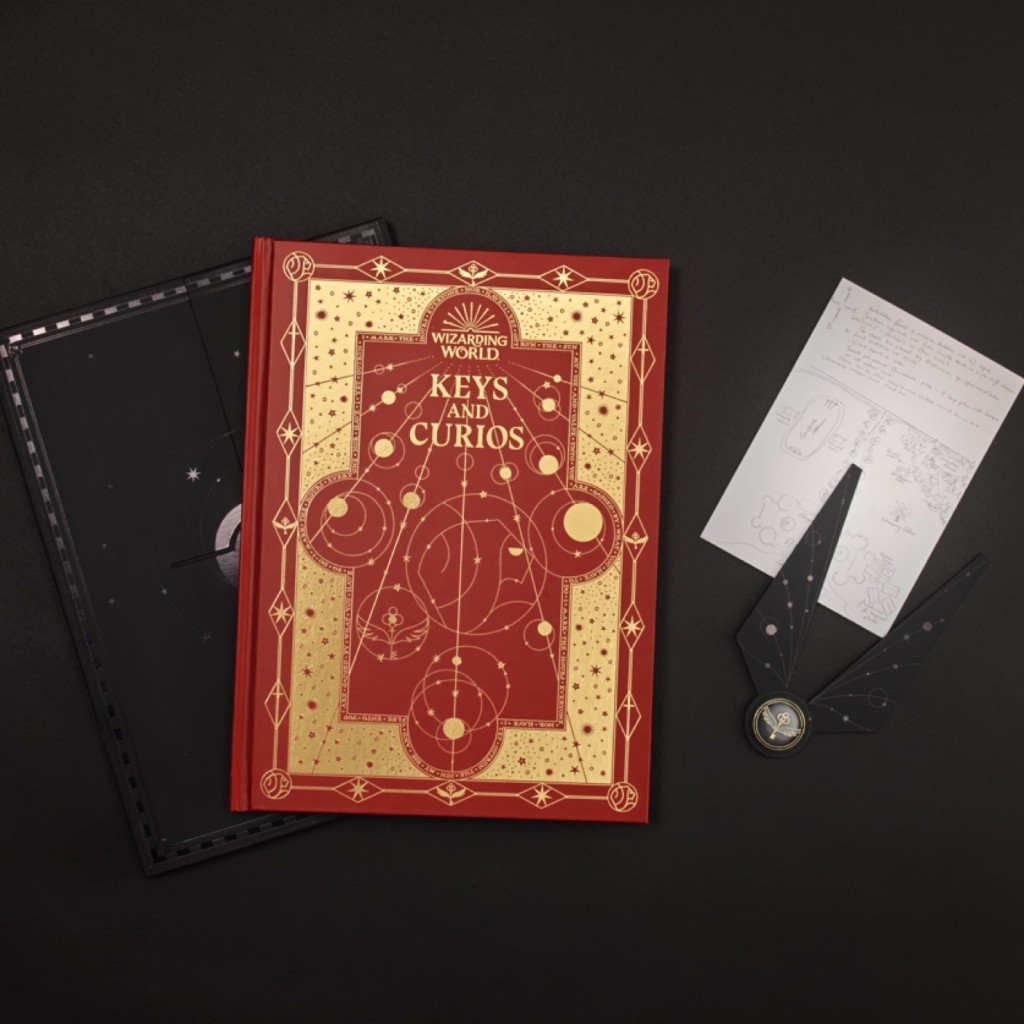 According to Wizarding World Digital, Keys and Curios will arrive to the subscriber personalized with their name and Hogwarts house, but it promises to "know more about you than just your house." (Look out for our exclusive preview in a separate article…)
Surprises await every journal keeper as they page through, and apropos of its title, "Enchanted Keys" lie hidden waiting to unlock exclusive content when scanned with the Wizarding World app (available for download from the App Store and Google Play). And what makes this journal even better is that it's designed by our friends, MinaLima, who was the graphic design team behind the Harry Potter and Fantastic Beasts films!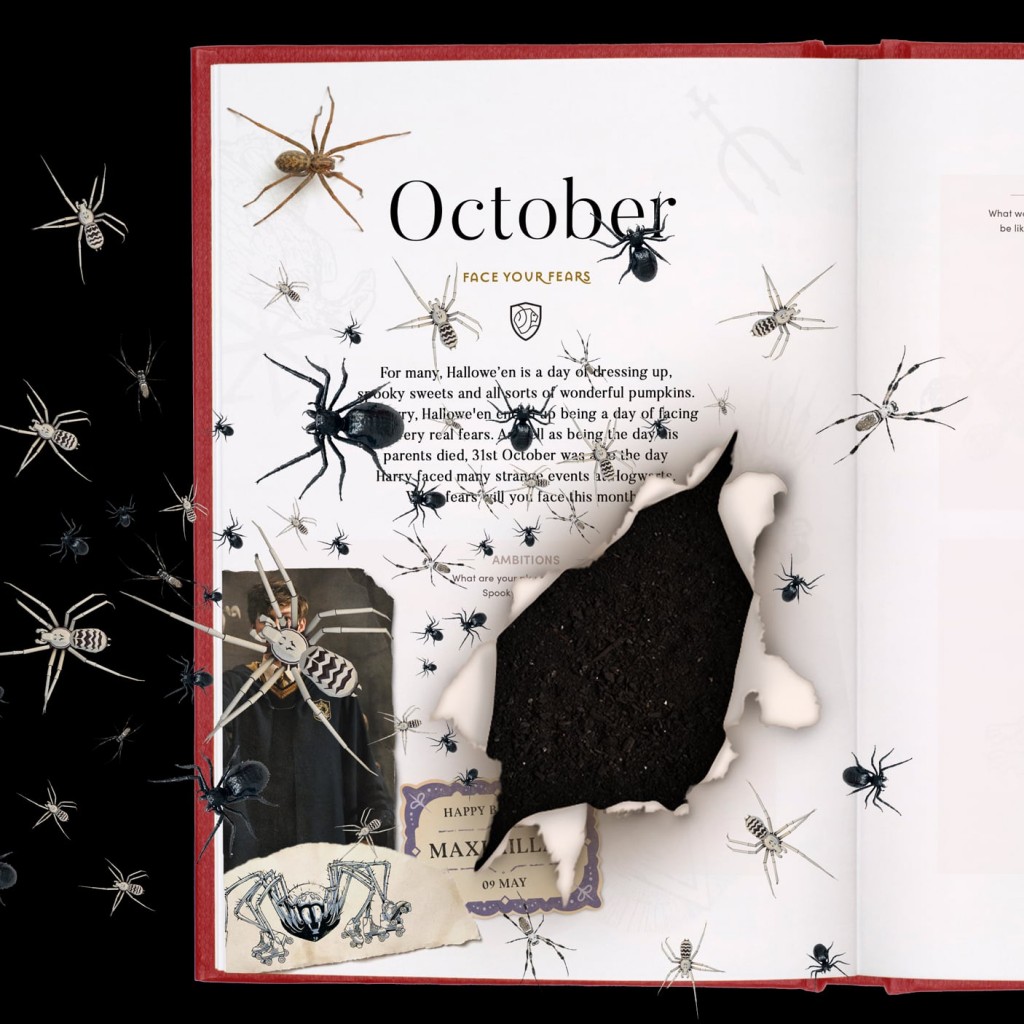 And to satiate your Ron Weasley-level appetite for even more exclusive offers, here are additional perks Gold members will receive (as well as an annual subscription gift!):
• WIZARDING WORLD ORIGINALS – A new exclusive video series, set to unravel the mysteries and uncover the secrets from all corners of the Wizarding World.
• ALL 7 HARRY POTTER EBOOKS – Available on the Wizarding World app for the duration of your subscription.
• COLLECTIBLE PIN BADGES – Subscribers will receive the first pin badge in their welcome gift, with more to collect.
• SPECIAL EVENTS – Access to Gold subscriber events throughout the year, such as the Wizarding World Gold Christmas Party in the Great Hall at Warner Bros. Studio Tour London later this year.
• EXCLUSIVE DISCOUNTS – Discounts from the WizardingWorld.com shop, Platform 9¾ store in London's King's Cross Station, and Warner Bros. Studio Tour stores in both London and Hollywood, as well as discounts on The Wizarding World of Harry Potter™ Exclusive Vacation Package at Universal Orlando Resort.
• PRIORITY BOOKING – Priority access to tickets for Wizarding World events and locations, including Harry Potter and the Cursed Child as well as the Warner Bros. Studio Tour London.
• EARLY ACCESS – Early access to limited-edition Wizarding World Gold merchandise ranges and curious collectibles – before they go on general release.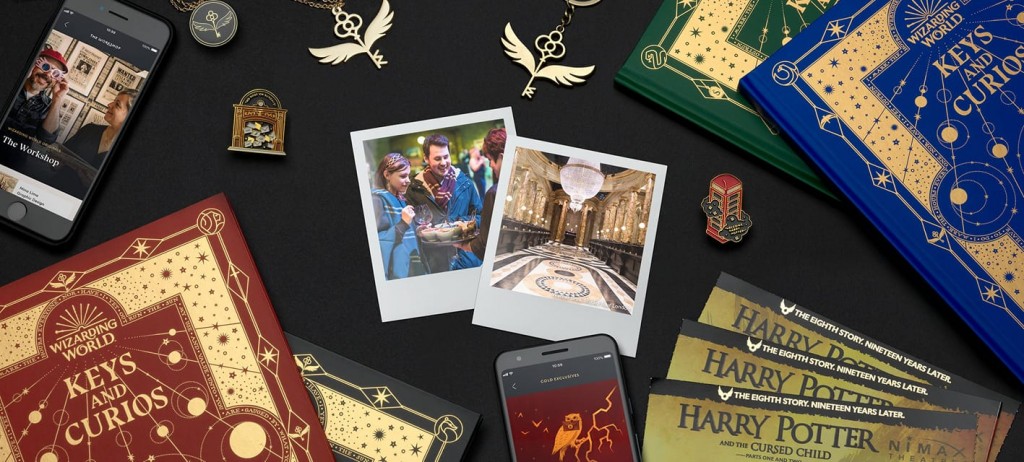 Wizarding World Gold will cost $74.99 (US) and £59.99 (UK). You can pre-order here and immediately claim your welcome gift.
Leaky will continue to report as we know more details about Wizarding World Gold. And make sure to read all about the new Wizarding World app and new Hogwarts sorting ceremony!