Read J.K. Rowling's love letter to Europe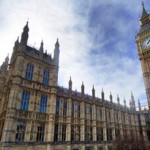 Oct 29, 2019
As Leaky reported earlier this month, J.K. Rowling was invited to contribute to a collection of vignettes about feelings of connectedness with Europe, positioned as a lamentation on the UK's decision to leave the EU.  The collection, "A Love Letter to Europe" is to be published on October  31,  2019, which was to be the day that the UK formally left the EU.  As you're aware if you follow the news, the EU has granted the UK a three-month extension to the departure deadline to allow for continued debate about the terms of the UK's divorce from the EU.  At this point, negotiations have broken down and deadlines been extended several times, driving the Leave contingent to apoplexy over the delays and giving the Remain contingent hope that the UK might never leave after all.  It's a bigger mess than after Neville's cauldron spilled all over the Potions classroom.  Perhaps the Minister for Magic should drop in on the Muggle Prime Minister and offer some advice, or at least a few hamsters.
In any event, the book is still going to be published on Halloween, but you can get a sneak peek at some of the contributions, including J.K. Rowling's, in The Guardian.  Rowling writes about her childhood German and French pen pals, who provided opportunities for her to explore Europe's other languages and cultures.  When she got a little older, she went on a backpacking adventure in Austria and a Eurail pass-fuelled jaunt around France that ended with her having her wallet stolen.  Study abroad in France was followed by a bereavement move after her mother's death to teach English in Portugal.  Reflecting back on these early friendships, Rowling grieves the potential loss of the peace and openness that enabled her to explore continental Europe so freely.  Two excepts below, read the rest in The Guardian:
"When I turned 16, my best friend and I cooked up the idea of going backpacking in Austria for a couple of weeks. Looking back, I do slightly wonder what our parents were thinking, letting us go: two schoolgirls with a smattering of German heading off on a coach with no fixed plans and no accommodation booked. We emerged from the experience unscathed: we successfully read the foreign train timetables, always managed to find accommodation, swam in ice-cold mountain lakes under brilliant sunlight and travelled from town to town as the fancy took us."

"I was 25 when my mother died, at which point I stopped pretending I wanted any kind of office job. Now I did what came most naturally: grabbed the dog-eared manuscript of the children's book I'd been writing for a few months and took off across the Channel again. Disorientated with grief, I'd chosen one of the three teaching jobs offered to me almost at random. It was in Portugal, a country I didn't know, and where I couldn't speak a word of the language."
She doesn't explicitly mention this in her piece but, as Harry Potter fans, we can see how her international travels and intercultural friendships informed and enriched her storytelling and the attitudes of her characters.  Wherever you stand personally on the Leave/Remain divide, reflecting on the kinship facilitated by 75 years of peace and harmony between European countries is a worthwhile endeavour.