Theater Round-Up: Jack Thorne on 'His Dark Materials,' John Steiger on Scorpius Malfoy, 'Cursed Child' Awards Noms and Other News!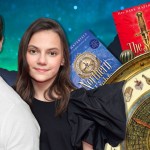 Nov 04, 2019
In this week's wide-ranging theater news, Jack Thorne discusses his adaptation of Philip Pullman's His Dark Materials, which aired in the UK yesterday and premieres in the U.S. today, John Steiger talks about playing Scorpius Malfoy in the San Francisco production of Harry Potter and the Cursed Child and master magician James Harrison shares insight on the amazing illusions behind the magic of the play.
In addition, Sonia Friedman Productions celebrated numerous Broadway World UK Awards nominations for its productions, including Cursed Child and Rosmersholm, Noma Dumezweni was cast in a new HBO series and Miriam Margolyes returns to the stage in the black comedy Sydney & The Old Girl at the Park Theatre.
Read on for more details!
Jack Thorne Discusses Adapting His Dark Materials for Television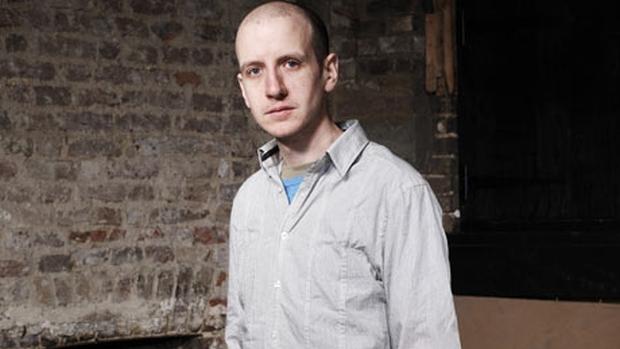 The first eight-part season of His Dark Materials, adapted by Jack Thorne from Philip Pullman's original trilogy, aired on the BBC Nov. 3 and on HBO Nov. 4, and Thorne recently spoke with The Independent about the daunting task.
Thorne shared that he met with Pullman at his farmhouse outside Oxford many times while working on the script, and he seemed to have a healthy dose reverence for both the author and the source material. He noted:
"Philip's been the person who has created Lyra's story and I'm trying to be as faithful to her as he was…I'm trying to treasure the good stuff, all of it is beautiful, but there are some demands of the medium that mean that sometimes you have to step away. But I do it reluctantly and I do it as faithfully as I possibly can."
Culling streamlined stories from a lengthy, well-developed book can prove difficult simply because there is so much material at a screenwriter's disposal, but Thorne said Pullman was able to help him identify significant connecting threads and fill in any gaps. He also acknowledged that Pullman's ready assistance kept him from getting "stuck," since the author "just gives you the answers to everything."
He observed this was somewhat different from collaborating with J.K. Rowling on Harry Potter and the Cursed Child, saying, "with Philip my job is to serve the books. But with Jo it was serving the characters – but 19 years later."
While Harry Potter and His Dark Materials, admittedly, fall into the genre of fantasy, the majority of Thorne's current work falls under the drama category, and he's come to be known for works defined by "social realism," something rare only a decade ago. He said:
"When I left Skins in 2007-2008, nothing was being made. It was like there was a barren landscape.

"If you wanted to get your own drama series, you were sort of throwing a pebble into a really deep well…It was exclusively Britain's Got Talent and The X Factor and everything else – then Downton Abbey came along in 2010. Suddenly there was an appetite for drama – and when there is an appetite for it – suddenly there is an appetite for lots of different things, including social realism. Now there is room for diversity of content."
Thorne has certainly carved out a niche for himself, and he shows no sign of slowing down the pace. He seems driven, not just by the awareness that interest for his brand of writing remains high but also by the knowledge that it can be an important platform. Leaky previously covered his interview with iNews in which he said, "Drama is one of the key ways to shine a spotlight on something." 
He's doing that in his own unique way through His Dark Materials, The Accident, currently airing on Channel 4, and more. Read Jack Thorne's full interview with The Independent, which dives deep into his early days as a writer, here.
 John Steiger Talks Playing Scorpius Malfoy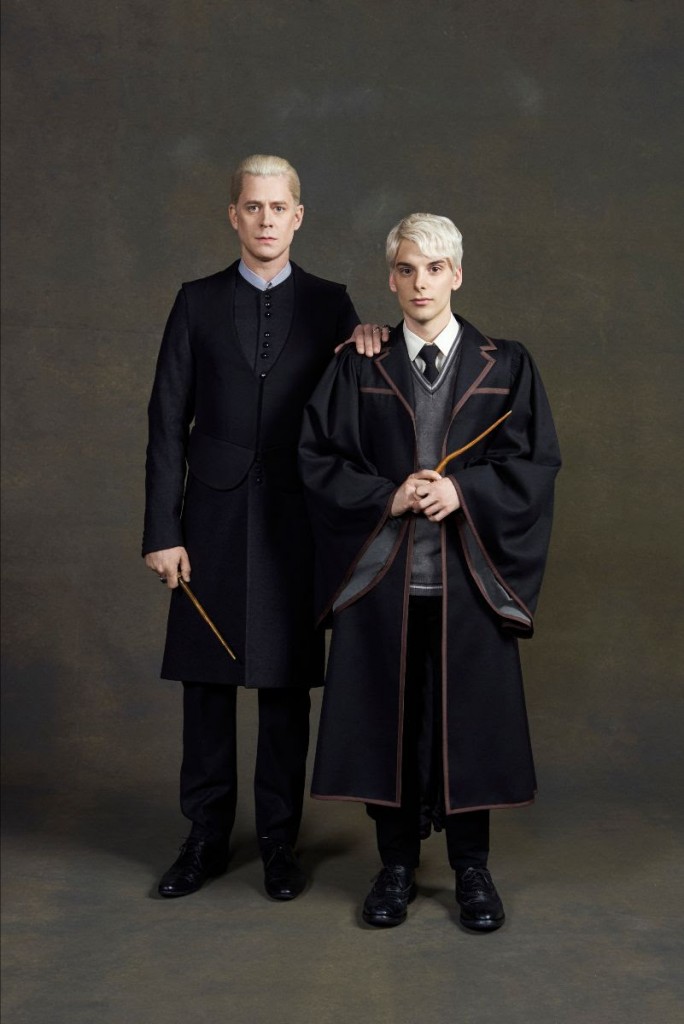 John Steiger is the latest actor to step into the role of Scorpius Malfoy, and he officially took the stage at The Curran on Oct. 23 when the San Francisco production of Harry Potter and the Cursed Child opened for previews.
When the production first opened in London in 2016, Scorpius quickly became a fan favorite, and Steiger recently spoke to Broadway World about his relationship with the awkward and sensitive young Slytherin. He observed:
"Scorpius is very relatable to me personally – because he is very much the guy that is like 'this will be funny, say the thing.' And then no body laughs…walks away. They're all very human characters so that's why we love Harry potter so much; they're all relatable characters that we love so much. To me Scorpius is a very relatable person for everyone; everyone has had a time where they were alone for extended periods of time, or has had family problems, or just wants to be loved. Everybody can relate to that."
Steiger can also relate to the character of Harry Potter, in a way, with his own remarkable muggle-to-wizard story. Like an awe-filled Harry stepping into the wizarding world for the first time at age 11, Steiger was once an usher for the Broadway production, on the outside looking in as fans experienced the world brought to life. Now he gets to be a part of it, saying, "I'm ready to jump into people's lives and make them happy."
View official portraits of the San Francisco cast here, and read more from John Steiger at Broadway World here.
Behind the Magic of Harry Potter and the Cursed Child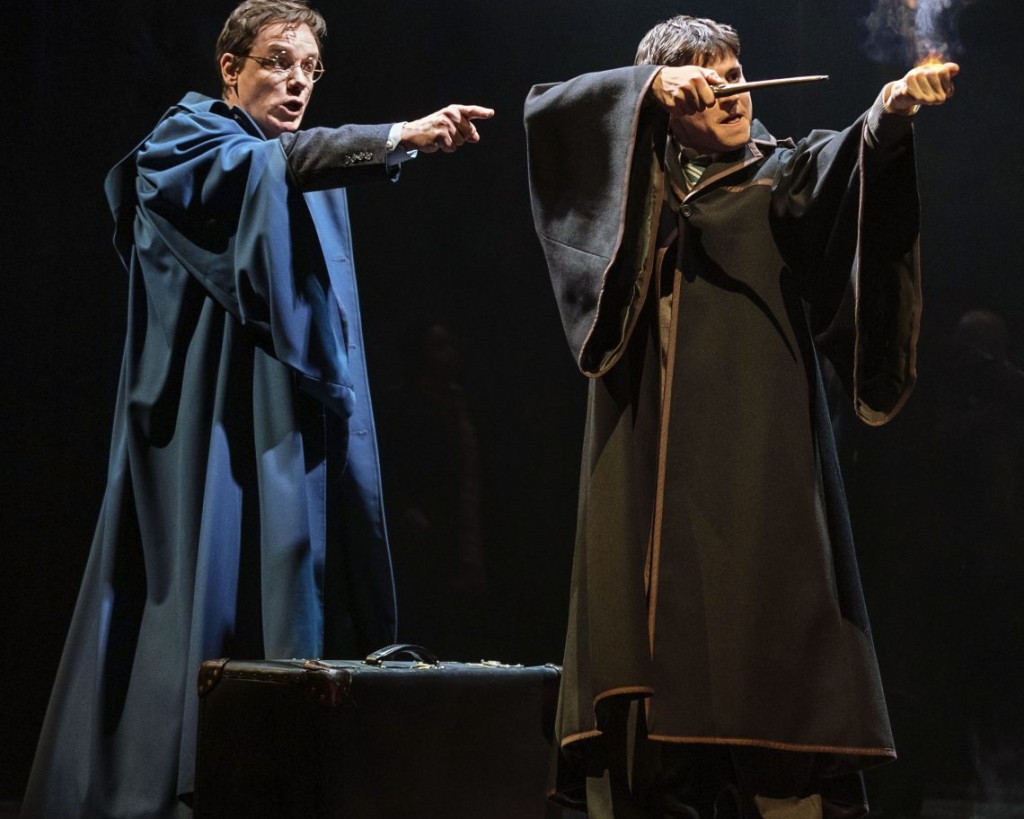 Jamie Harrison is the master magician, theater director and artistic director charged with designing the illusions and magic for Harry Potter and the Cursed Child. Though he's performed all over the world, he told Broadway Direct that he was nervous, nonetheless, to share his vision with J.K. Rowling during the early stages of pre-production.
He revealed that the author was particularly delighted and enthralled with a slight-of-hand bit, recalling:
"When someone says, 'Do it again,' you know you've captured that feeling of wonder. I knew then everything was going to go well. She could not have been lovelier or more supportive."
Of course, having Rowling's support didn't necessarily make the challenge less daunting. He admitted to being anxious the first time he read the script, wondering what effects he would have to reproduce:
"But once I started to read, I lost myself completely and stopped thinking about magic. I sat in my studio turning the pages, wondering what was going to happen next, and when I got to the end, I burst into tears because I was so moved. It's an important and beautiful piece of work."
What he ended up creating is a brand of magic that's original, organic and actor-driven. Granted, when the actors are responsible for producing so much of the illusion themselves, that presents its own challenge, but Harrison noted they've all risen to the occasion. He explained:
"There are so many moments when actors are preparing things, hiding things, dealing with all sorts of strange gadgets and gizmos while at the same time inhabiting their characters…They have to rehearse certain moments hundreds of times in order to feel completely at ease, but they really embrace the challenge."
He also told Broadway Direct that his favorite illusion has to do with Polyjuice Potion. Since he is an avid keeper-of-the-secrets, he shared no specifics other than to say it was a fun to figure out how actors would transform and then meet the character they've inhabited in the same scene.
Harrison's work seems to be both art and magic and an invaluable contribution to bringing the wizarding world experience to life. Read the full feature from Broadway Direct here.
Sonia Friedman Productions Picks Up Nine Broadway World UK Awards Nominations
Sonia Friedman Productions announced that their productions and co-productions have received nine Broadway World UK Awards nominations. Nominated productions include The Book of Mormon, Harry Potter and the Cursed Child, All About Eve, Rosmersholm, Fiddler on the Roof and The Doctor. Particularly noteworthy for members of the extended Potter fandom are the nominations for Cursed Child and Rosmersholm.
Rosmersholm is led by Hayley Atlwell and Tom Burke, star of the Cormoran Strike television series adapted from Rowling's book of the same name. Atwell has been nominated as Best Actress in a New Production of a Play. Neil Austin, lighting designer for Cursed Child, has also been nominated for Best Lighting Design of a New Production of a Play or Musical for Rosmersholm.
#CursedChildLDN has been nominated for Best Long-running West End Show in the @BroadwayWorldUK Awards! Voting is now open: https://t.co/nZ99KnhlXl pic.twitter.com/yWtzMw8bVN

— Harry Potter and the Cursed Child (@CursedChildLDN) November 3, 2019
As for Harry Potter and the Cursed Child, the stage collaboration between director John Tiffany, writer Jack Thorne and author J.K. Rowling, its nods have come in the categories of Best Long-Running West End Show and Best Long-Running West End Show Performer (Female) for Michelle Gayle, currently starring as Hermione Granger-Weasley.
Voting is open through Nov. 22–cast your vote here!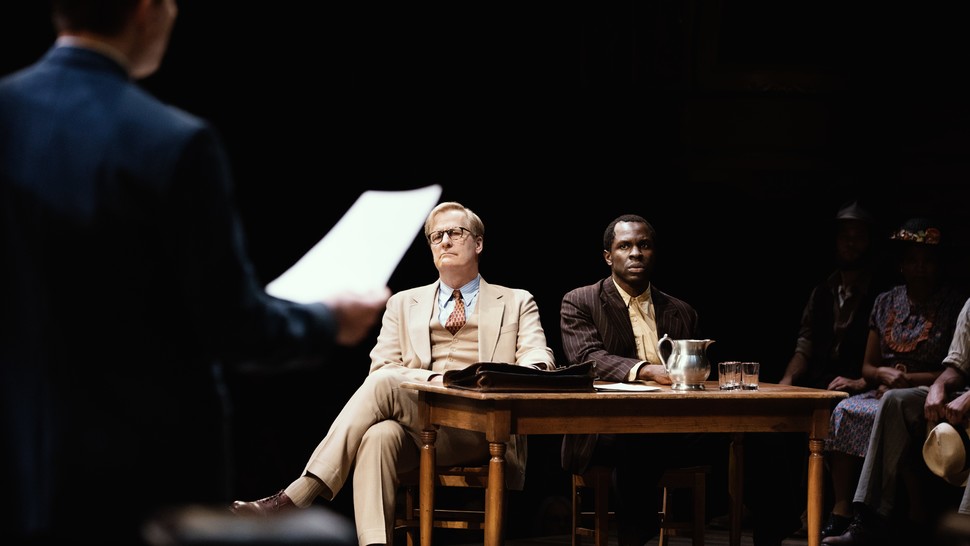 In other news for Sonia Friedman Productions, Aaron Sorkin's To Kill a Mockingbird will open at the Gielgud Theatre in the spring of 2020. The photo featured above is taken from the Tony-award winning production led by Jeff Daniels. According to Playbill, exact dates and casting details for the transfer have not been announced, but Bartlett Sher will direct.
Noma Dumezweni Cast in New HBO Series
'Made For Love': Noma Dumezweni Cast In HBO Max Series Based On Novel https://t.co/Wuli63rnLhpic.twitter.com/FBGvhmwSpO

— Deadline Hollywood (@DEADLINE) October 28, 2019
Noma Dumezweni, best known to Potter fans for originating the role of adult Hermione Granger in the London production of Harry Potter and the Cursed Child, has been cast in the upcoming HBO series Made For Love.
She will have a recurring role as "Fiffany," a "lovestruck marine biologist," in the half-hour series starring comedic veteran Ray Romano. According to Deadline, the program is an adaptation of co-creator/executive producer Alissa Nutting's "dark, absurd and cynically poignant novel of divorce and revenge."
No details have been announced regarding a premiere date.
 Miriam Margolyes Returns to the Stage in Sydney & The Old Girl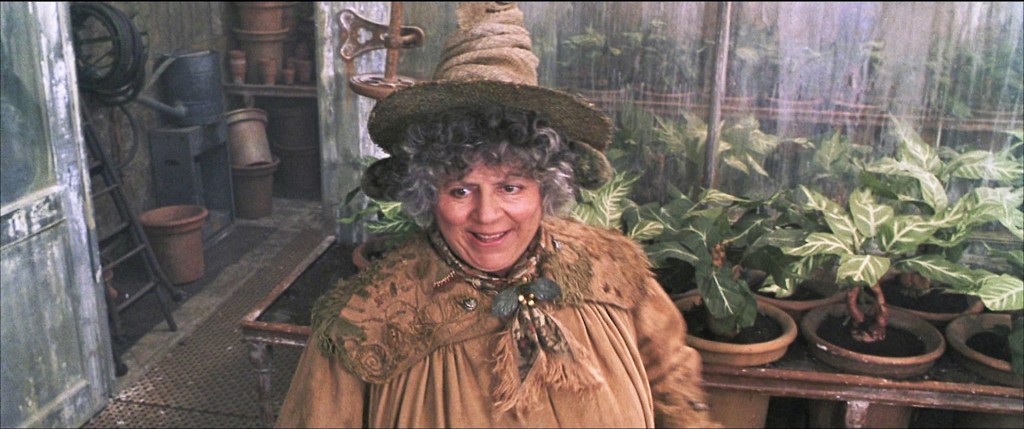 Miriam Margolyes returned to the stage at the Park Theatre for the World Premiere of the dark comedy Sydney & The Old Girl. The Park Theatre described the play as follows:
"Nell and Sydney Stock are at war – and it's mutually assured destruction. After 50 years cooped up in the same shabby East London house where ghosts of a hard life still linger, the points scored in never ending arguments continue to bind the pair together. And then, there is the not so simple matter of the inheritance…

"As the twisted game between mother and son reaches breaking point, Irish care worker Marion Fee finds herself an unwitting pawn, played from both sides. Nell will stop at nothing for her bitter triumph over Sydney – but he has his own plans on how to end this once and for all."
Margolyes appeared on This Morning with Holly and Philip last week to chat about the play. During the interview she also discussed Call the Midwife and mentioned Potter co-star Maggie Smith, hilariously comparing Scottish accents and insisting that she's "slightly scared" of Smith. Watch the full interview below!
Preview performances were held Oct. 31 and Nov. 1 with regular performances running through Nov. 30. According to the official website, the waiting list for seated tickets is closed, but standing room tickets may still be available! Patrons may also apply to the day-of waiting list in person at box office from 2 hours before each show.