EXCLUSIVE look at new Harry Potter colouring book from Insight Editions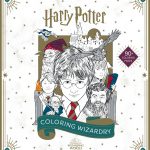 Sep 22, 2020
I've always loved colouring books. There is something soothing and meditative about choosing colours and carefully colouring inside the lines, watching the page turn from black and white to vivid colour. It's a quiet, solitary activity that suited me as an introverted only-child, growing up in a city apartment where I couldn't go outside to play. I mostly read books, and would have loved for the Harry Potter books to have been around during my own childhood, but I also enjoyed colouring books. Colouring isn't a substitute for drawing or making your own art in any medium; it's not so much creative as escapist. I would get lost in the scene on the page, like Harry diving into the diary or the Pensieve.
Most adults have long ago put aside colouring, except as an occasional activity with the children in their lives. But in recent years the desire for more forms of stress relief, more ways to spend down-time away from electronic devices, created a market for colouring books for adults as well as children. Would there be a Harry Potter version? Of course!
Like the Harry Potter books themselves, the Harry Potter colouring books were never exclusively for children or adults; they are equally fun for all ages. I remember my excitement at buying the Harry Potter Magical Places & Characters Coloring Book when it came out in 2016—my first new colouring book since the age of 10, crisp black line drawings waiting for me to bring them to life with coloured pencils—in fact, I bought a large pack, with 72 pencils, just for the occasion. The first image is of Harry and Hagrid shopping in Diagon Alley. Choosing colours for each cobble stone, robe, hat, and item for sale in each shop made me think about the magical economy, and Harry's feelings on seeing Diagon Alley for the first time, in new, unhurried ways. It's another way to experience and contemplate the magical world.
On 13 October, Insight Editions is releasing a new Harry Potter colouring book, Harry Potter Coloring Wizardry. It will retail for $12.99 and you can preorder it now.
With 80 illustrations showing scenes in a film-by-film chronology from Sorcerer's Stone to Deathly Hallows – Part 2, this colouring book is going to provide many hours of relaxation and opportunities to relive Harry, Ron, and Hermione's magical adventures. At the back of the book, the movie stills on which the drawings are based are rendered in full colour. You can use the photos as inspiration for your colouring or let your imagination run wild.
Insight has provided us with some exclusive interior images to give our readers a preview peek inside. We have Fleur, Harry facing off against Voldemort in their final battle with the Elder Wand, and Harry fighting amidst the rubble of Hogwarts Castle.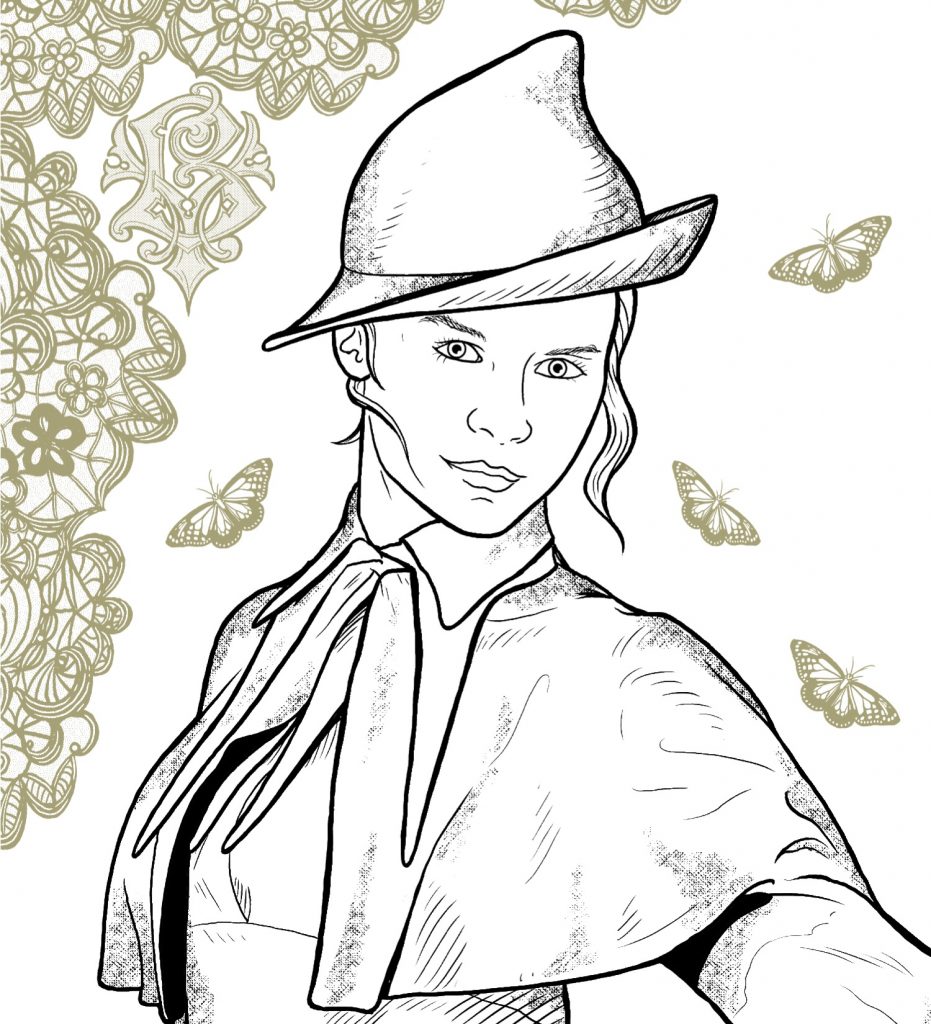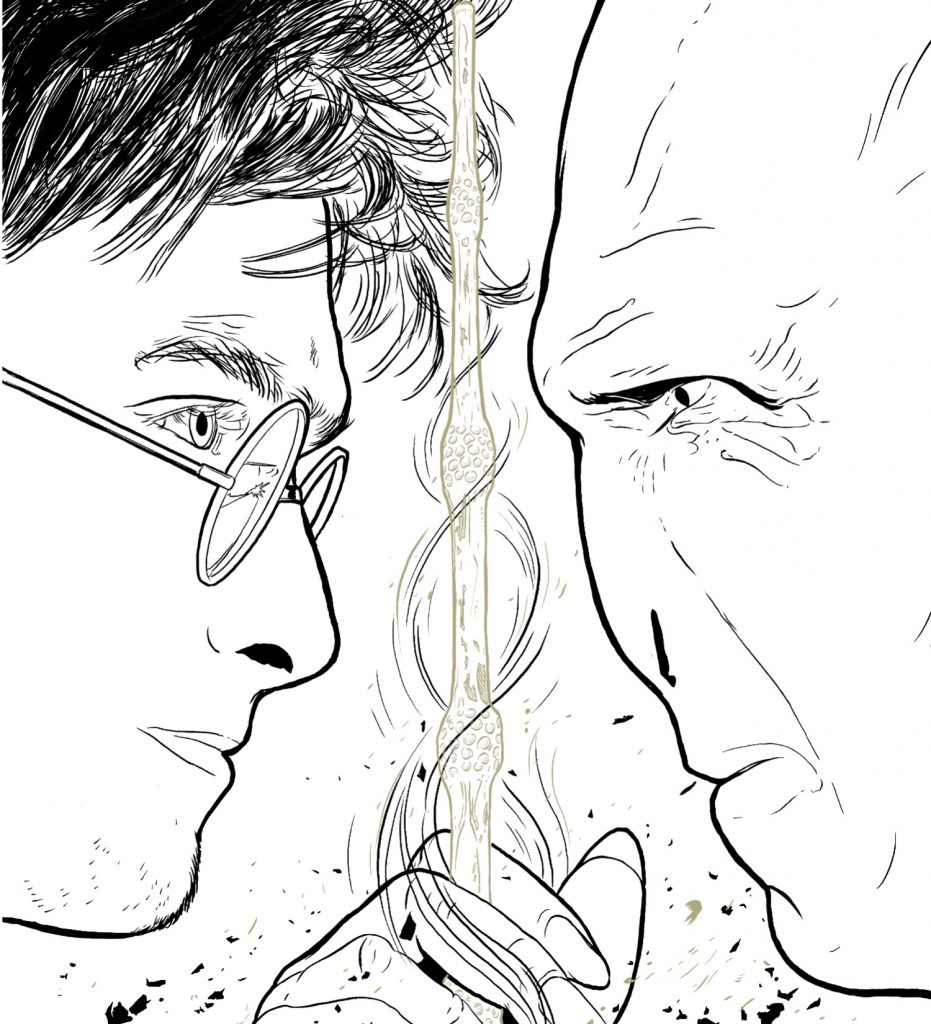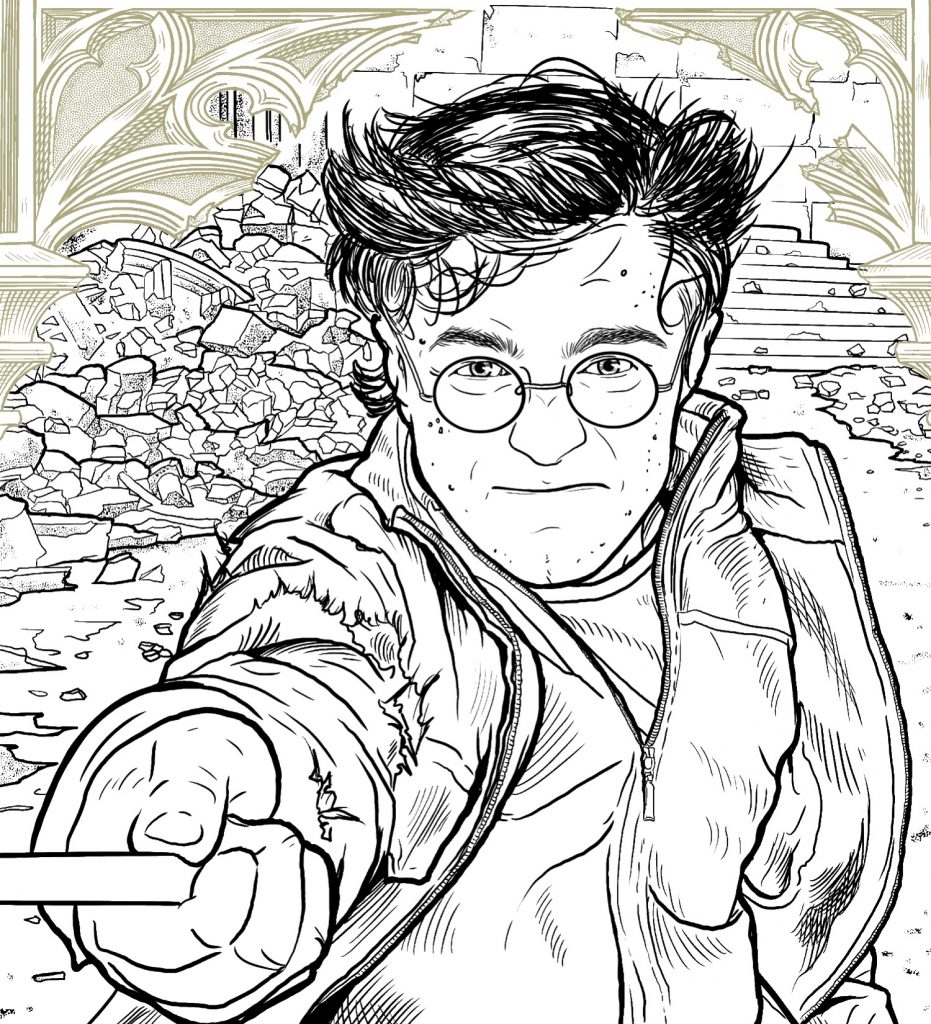 I'm thinking it would be fun for Leaky readers to showcase some of the pages we have coloured. Once the book is released, we'll start a hashtag for that purpose. What should we call it?