Have a magical school year with this Harry Potter planner from Insight Editions
Sep 01, 2023
Usually when a fan site writes about products it is because we have been given a sample to review, but this time we are sharing a product we love just because we want you to know about it so you can enjoy it as much as we do.
Two years ago, yes, we received a review copy of the Harry Potter academic year planner from Insight Editions, for which we posted a review and giveaway. The following year, I bought one of the planners for myself and one for my stepdaughter because I genuinely loved it. This year, I feel compelled to share it with you all again as a reminder to get one for the upcoming school year. Tomorrow is Back to Hogwarts day! If you do not know about this planner, you should. It cheers me up and makes me happier about facing my 'to do' list each day.
Insight Editions makes a variety of Harry Potter planners to suit different schedules and needs. What makes them stand out from the plethora of planners on the planet (Fred and George challenge you to say that 10x fast) is the whimsical, cheerful quality of the artwork. Each page is hued with tonal or complementary colour schemes and charming graphics that evoke the wizarding world. House colours are represented subtly, and the liberal gilding gives the planner a regal, magical air. I feel like I am taking Transfiguration, Potions, and Arithmancy rather than planning a Muggle day when I use it. It is genuinely uplifting for me each and every day, and that is why I thought it special enough to share with Leaky fans again as the new school year begins.
You can order it from Amazon or directly from Insight Editions.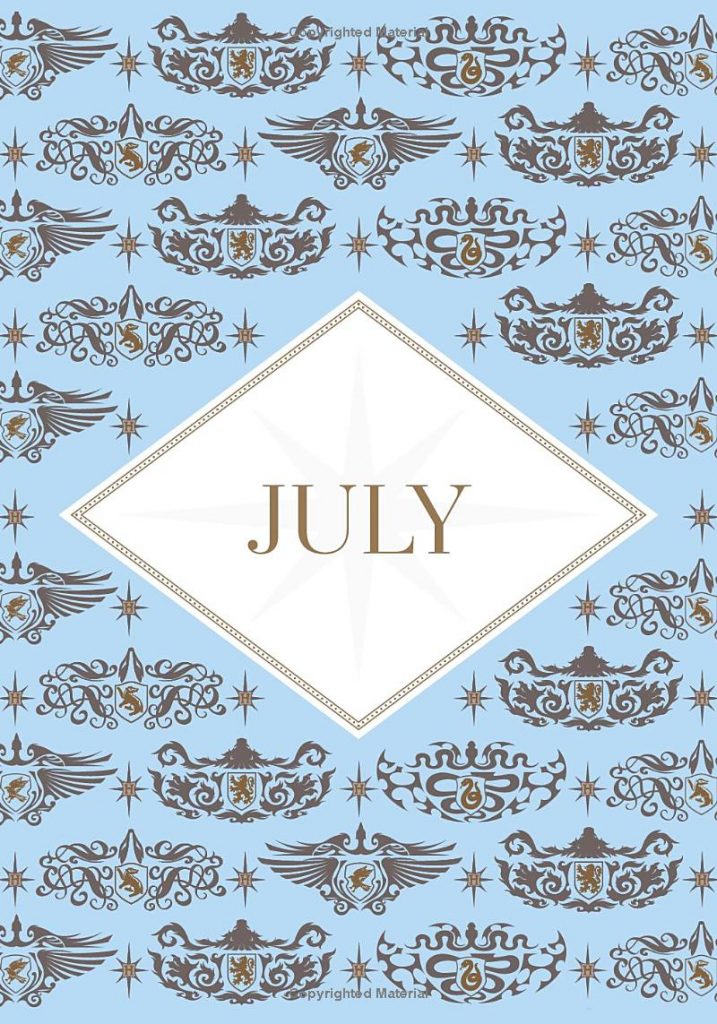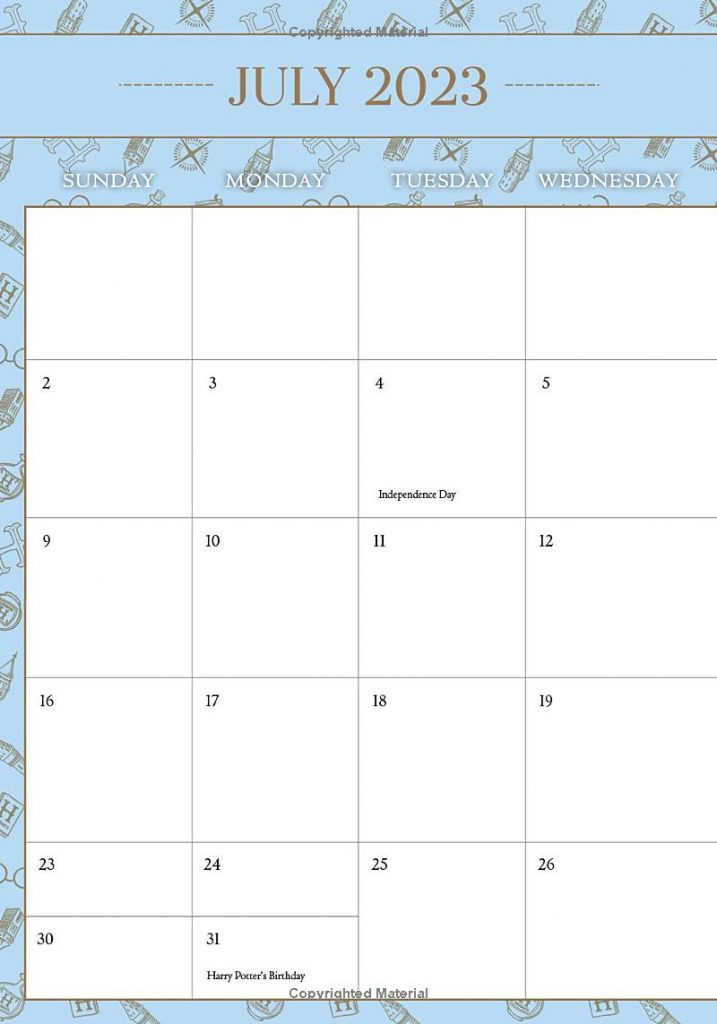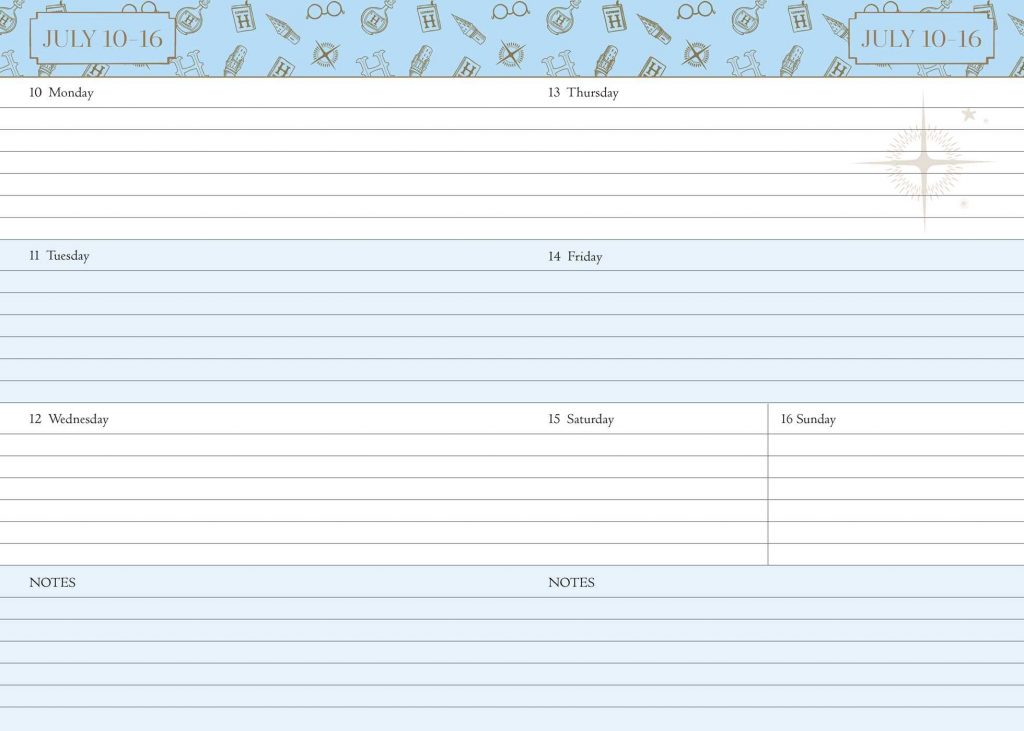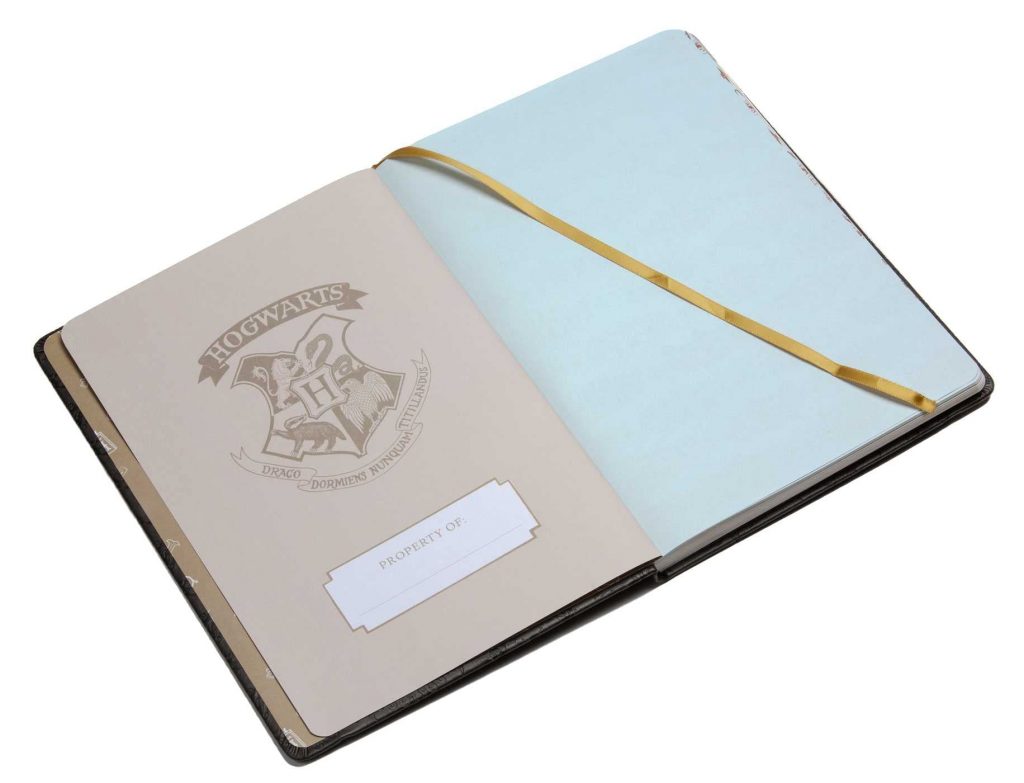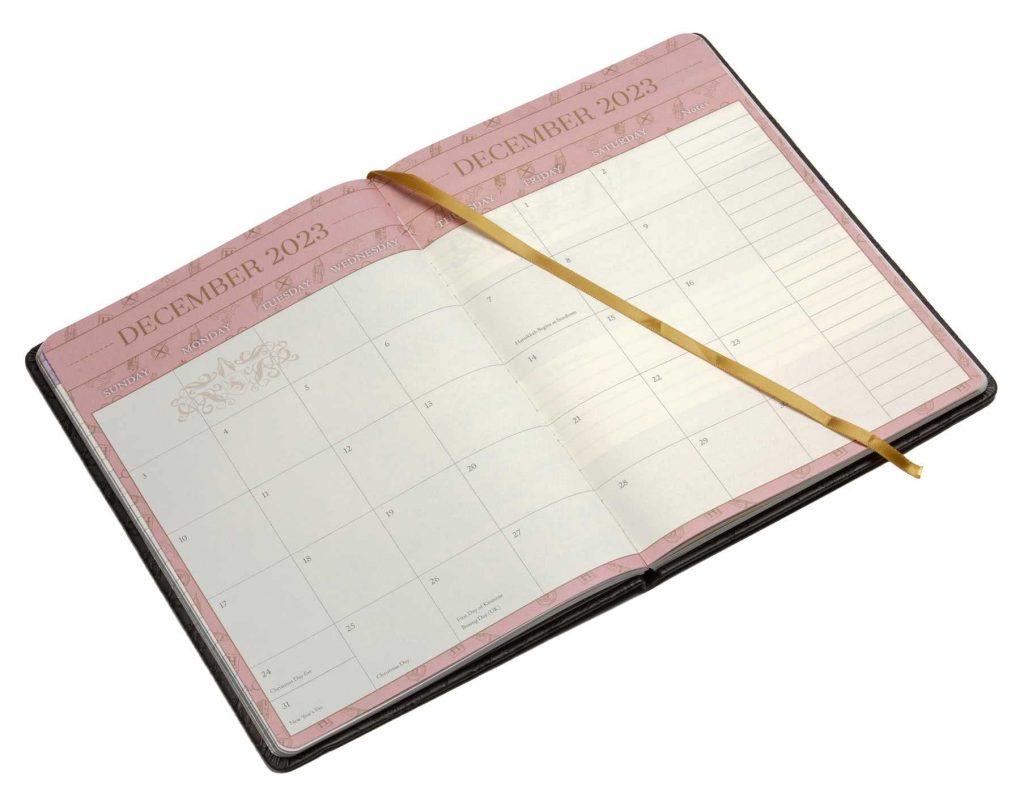 Also notable from Insight Edition's Harry Potter planner collection are the undated weekly planner sheets and planner notebook collection.
The 8.5×11 inch planner notepad has 52 sheets, one for each magical week of the year.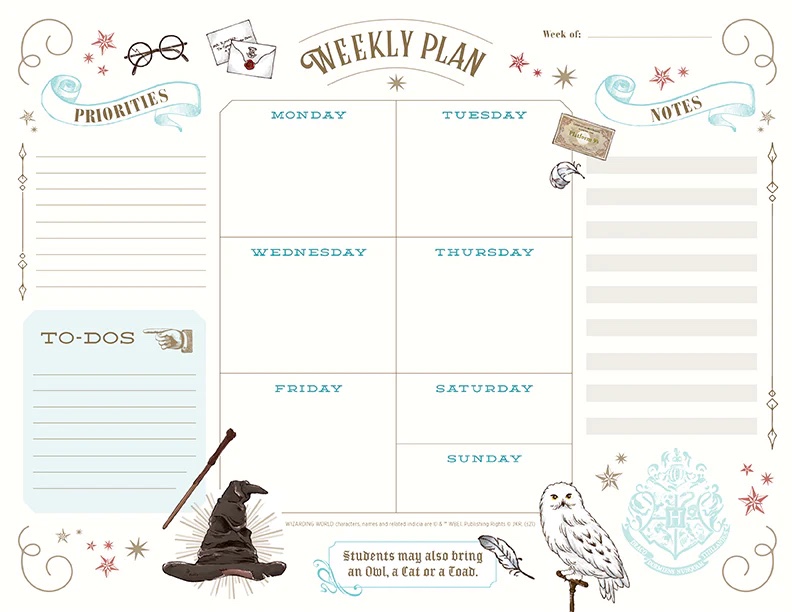 The planner notebooks are 6×8.5 inches and come in set of three — one ruled, one dot grid, and one undated weekly planner book.