Ingredients
1 lb (450g) powdered sugar

1/4 lb (115g) butter

1/3 lb (150g) sweet cream

1 package instant pudding (the author used pistachio)

Food coloring

Flexible candy molds
Instructions
Mix the ingredients together in a large bowl (except food coloring).
Divide the mixture in half and add a few drops of food coloring to each. Since the colors for the Fainting Fancies are not described in the Harry Potter books thus far, the author used turquoise and lime green.
The best way to get a nice two-colored fancy is to roll a "snake" of each color and then cut them into squares of two tones.
Roll a two-colored square into sugar and carefully press it into a flexible mold (the author used a fish). Store in a closed container in the refrigerator.
This recipe should be made along with the Fever Fudge, Nosebleed Nougat and Puking Pastilles, and they should all be put in a Skiving Snackbox.
Final Product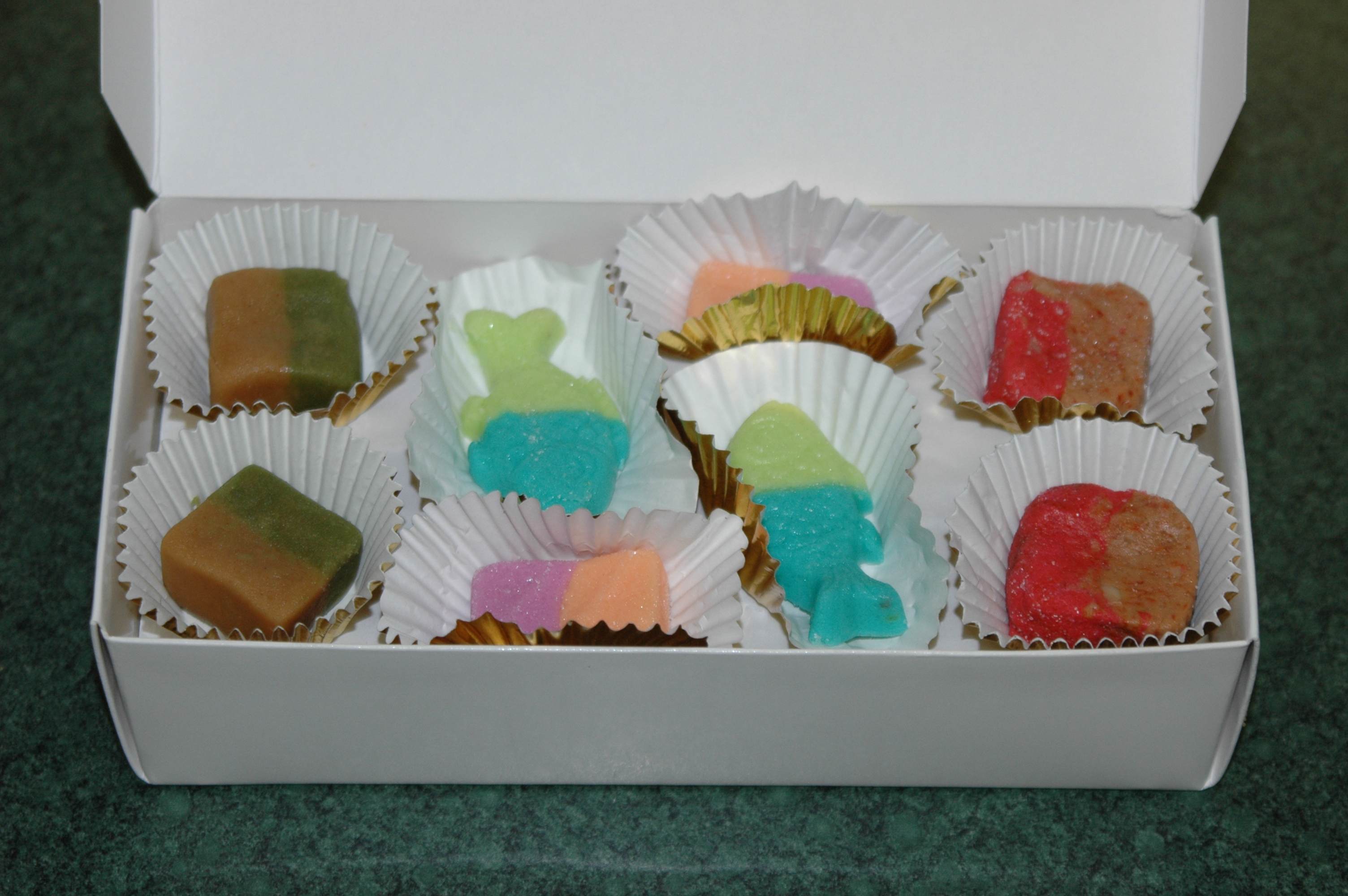 Source