Ingredients
1 cup (200 g) granulated sugar

1 cup (200 g) brown sugar

1/2 (125 ml) cup milk

5 marshmallows

1 cup (250 ml) peanut butter (smooth or crunchy)

Food coloring
Instructions
Mix all ingredients except peanut butter together in a saucepan.
Cook over medium heat until all traces of marshmallow are melted.
Remove from heat and add peanut butter, mixing well.
Working quickly divide the batch in half and color one half (the author used green).
Pour into two buttered dishes. Refrigerate until cooled and then layer the two different colors on top of each other. Cut them into two-toned squares.
You can use any type of fudge you like to make the fever fudge. The author disliking chocolate, she made her own peanut butter flavored.
The Harry Potter books don't mention a color for the fever fudge, so the author used the natural fudge color, and green. Just have fun!
This recipe should be made along with the Fainting Fancies, Nosebleed Nougat and Puking Pastilles, and they should all be put in a Skiving Snackbox.
Final Product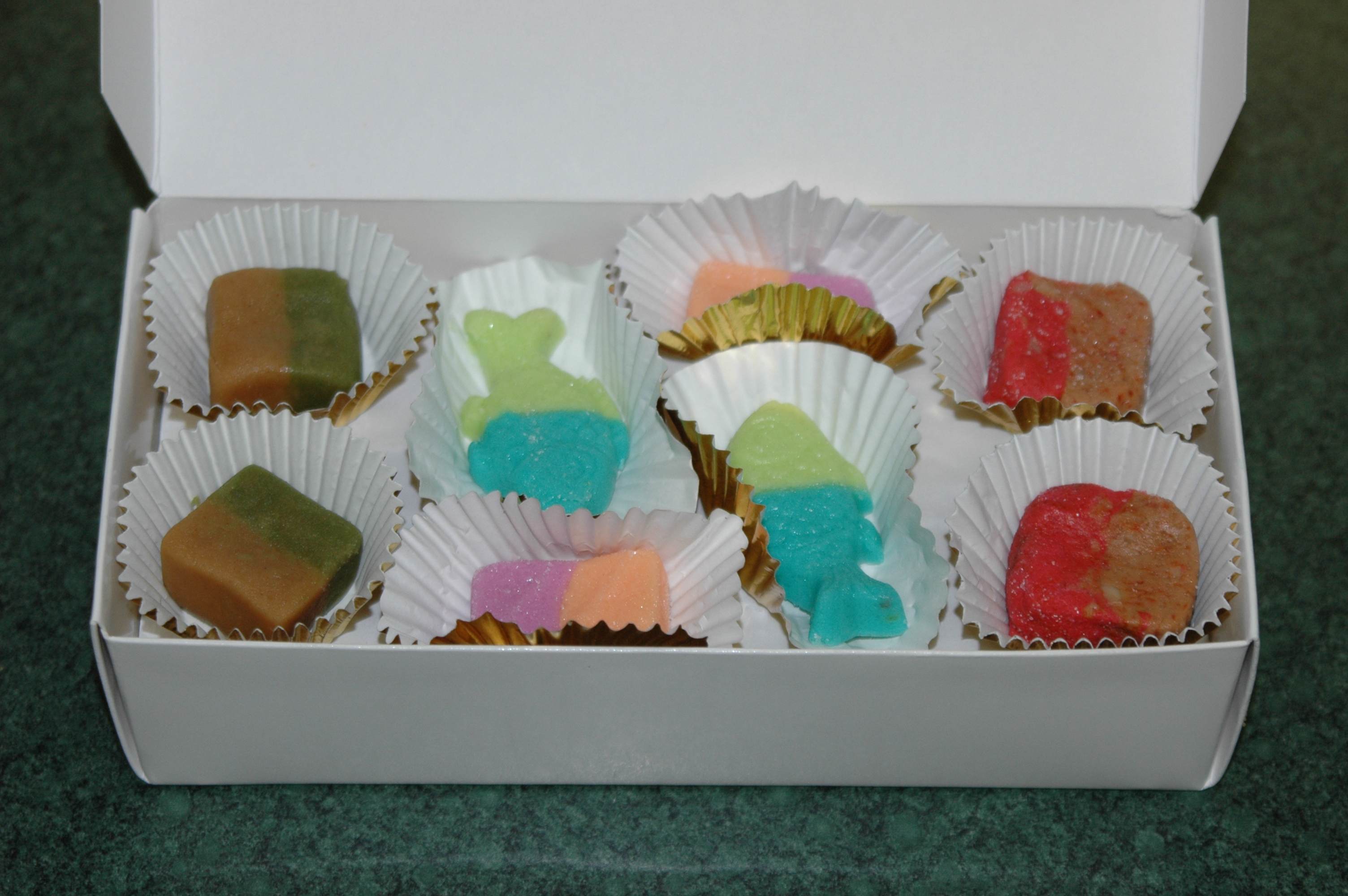 Source
Let's Eat Everyone's Favorites, from Dunnell Minnesota. The book was published in 1982 and is now out of print.