Weekly Round-Up: Jason Isaacs and Dan Fogler Cast in Spinning Gold, New Posters for the Downton Abbey Movie with Maggie Smith and More!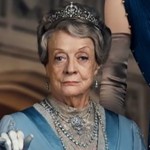 Jun 23, 2019
There's no doubt that summer's heating up when we take a look back at the past week in the Potterverse. Harry and the Potters released their first album in 13 years, Funko revealed magical San Diego Comic Con exclusives, Pottercast recorded live at the first PodX, and the Wizarding World received multiple nominations from the Teen Choice Awards. We shared details from the Harry Potter cast panel from the opening of Hagrid's Motorbike Adventure, a first look at Emma Watson in Little Women, an appearance by MinaLima at an upcoming Comic Con in Germany, and Christian Coulson's cross country tour with the Bite Me film. Last but certainly not least we attended a special fan event for Wizards Unite at Universal Hollywood and started an Unofficial Community Facebook Group the day of the worldwide release of the Harry Potter AR game!
This week in our Harry Potter and Fantastic Beasts Actors Round-Up Jason Isaacs and Dan Fogler are cast in a new 70's biopic Spinning Gold, Callum Turner stars opposite Strike lead Holliday Grainger in an upcoming BBC spy thriller, Jude Law may reprise his role in a second Captain Marvel stand alone, new character posters are revealed for the Downton Abbey Movie with Maggie Smith, production begins for the Game of Thrones prequel with Jamie Campbell Bower, Toby Regbo and Miranda Richardson, Bonnie Wright meets with school kids to discuss "upcycling" toys, Johnny Depp performs on Jimmy Kimmel Live and so much more!
A New Film for Jason Isaacs and Dan Fogler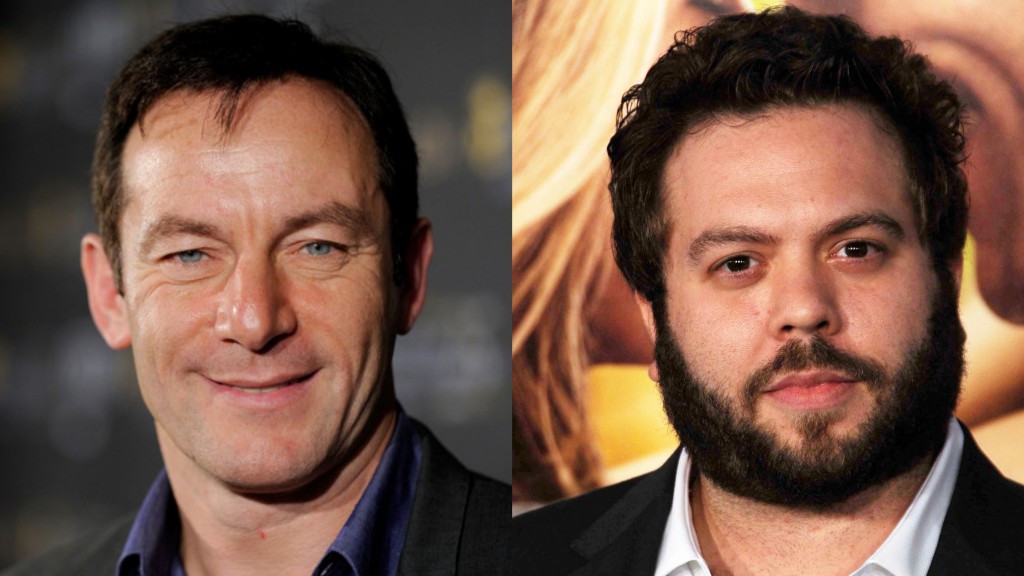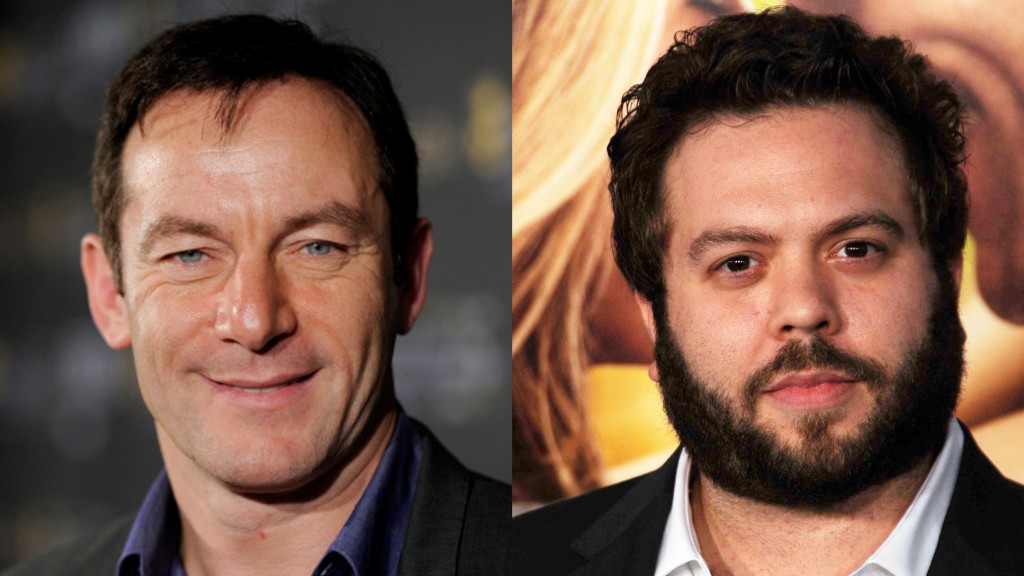 Jason Isaacs and Dan Fogler are set take a trip back to the 70's in the upcoming biopic Spinning Gold about the life of American music exec Neil Bogart, founder of Casablanca Records a prominent label during the disco era. Isaacs, who's known best to Potter fans as Death Eater Lucius Malfoy will play Bogart's father Al. Fogler, Fantastic Beasts resident No-Maj Jacob Kowalski will play co-founder of the record company Buck Reingold. According to Deadline production on the film begins July 16 in Montreal so we're assuming by Isaac's recent Instagram posts, one on a plane to Canada and the next below, that he's getting prepped for the part. And he had no less than 100 comments saying he looked just like Lupin!



View this post on Instagram
No word yet on a release date for Spinning Gold, written, directed and produced by Neil Bogart's son Timothy. Congratulations to Jason Isaacs and Dan Fogler on their roles in this film, which during a season when music-driven movies are getting big buzz, makes it one high profile project!   
First Look at Fantastic Beasts Actors and Strike's Assistant in BBC Spy Thriller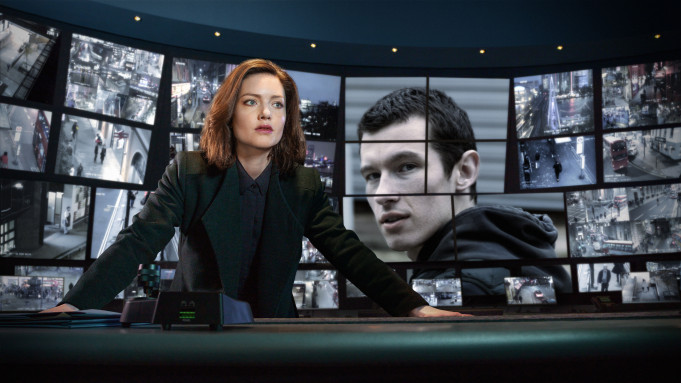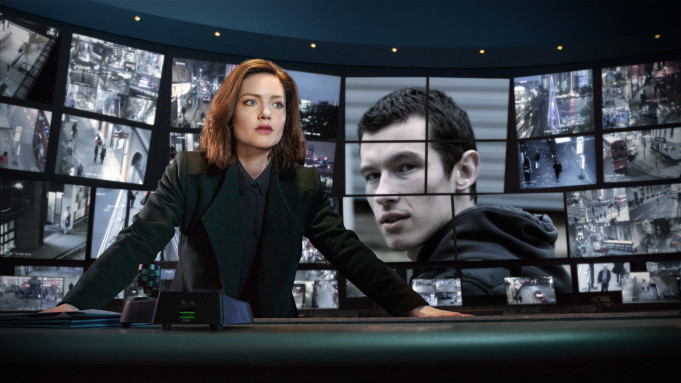 How's this next one for a good J.K. Rowling mashup? The Capture an upcoming BBC spy drama stars Callum Turner, Fantastic Beasts Theseus Scamander opposite Holliday Grainger, who plays Cormoran Strike's sidekick Robin Ellacott in the TV adaptations of J.K. Rowling's Strike novels. Take a look at the synopsis for the series from Deadline,
"It begins when soldier Shaun Emery's (Turner) conviction for a murder in Afghanistan is overturned due to flawed video evidence, he returns to life as a free man with his young daughter. But when damning CCTV footage from a night out in London comes to light, Shaun's life takes a shocking turn and he must soon fight for his freedom once again. With DI Rachel Carey (Grainger) drafted in to investigate Shaun's case, she quickly learns that the truth can sometimes be a matter of perspective."
The Controller of BBC Drama Piers Wenger told Deadline this about the six-part series, which also features Ralph Ineson, Death Eater Amycus Carrow, Ron Perlman, FBAWTFT's Gnarlak and is produced by Wizarding World producer David Heyman's  Heyday Television,
The Capture shines a light on surveillance culture and asks what happens in a world where we can no longer trust the evidence in front of us."
This reminds us a little bit of some Potterverse retcon issues we've encountered this year, but we won't go there. The Capture will air sometime in 2019 on BBC One in the UK and likely on NBC in the US.
Jude Law May Reprise Role in Captain Marvel 2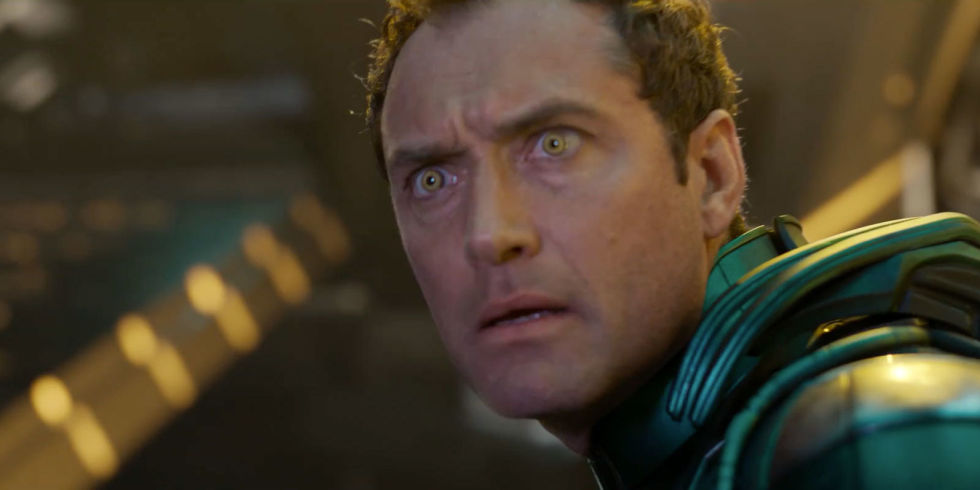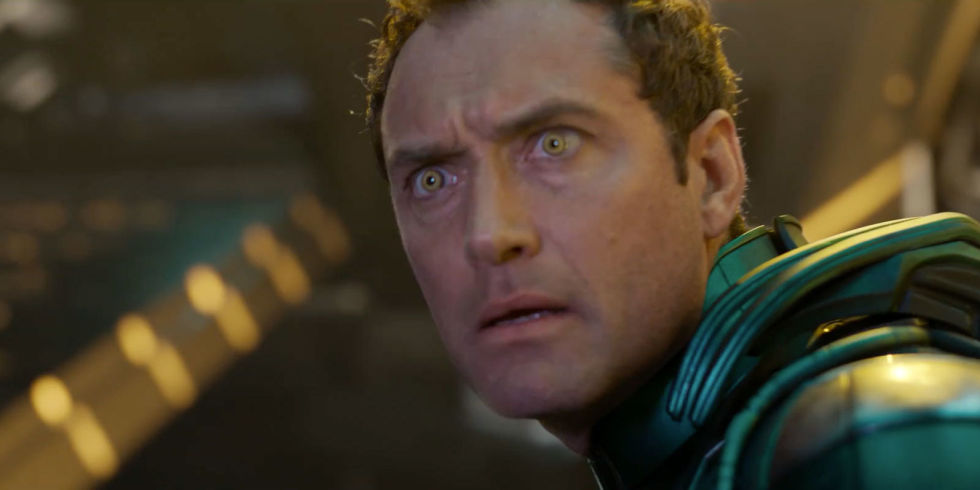 Jude Law, Fantastic Beasts, Albus Dumbledore, Law, who apparated to the MCU as Kree military commander Yon Rogg is believed to be set to reprise the role for a Captain Marvel sequel according to We Got This Covered.  Per a source close to the outlet, his character will start out the film as a villain, but end up an allie to Captain Marvel's Carol Danvers. We Got This Covered presume, as we do, this second film is years away, but we do wonder how it will figure in to the production schedule for the next three Fantastic Beasts films. More shall be revealed…
New Character Posters for Downton Abbey Movie with Maggie Smith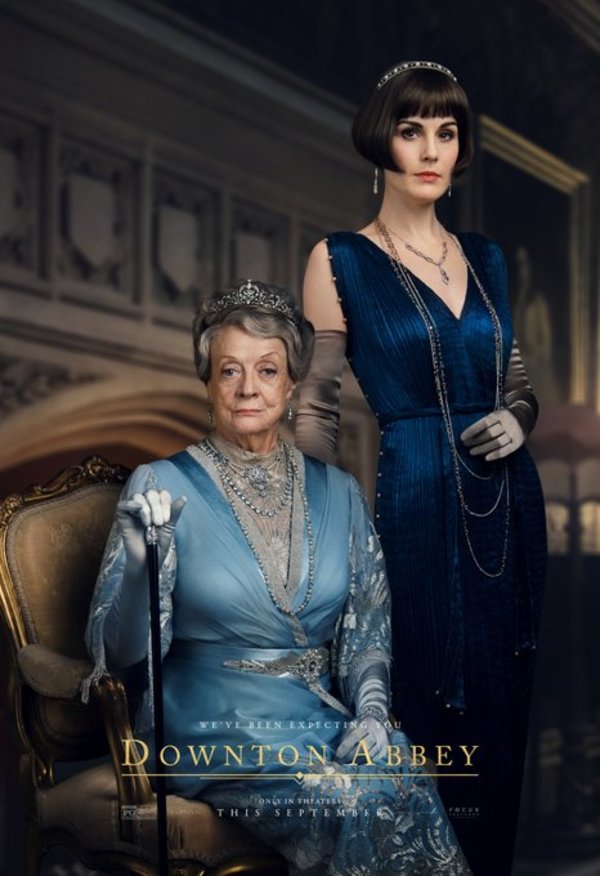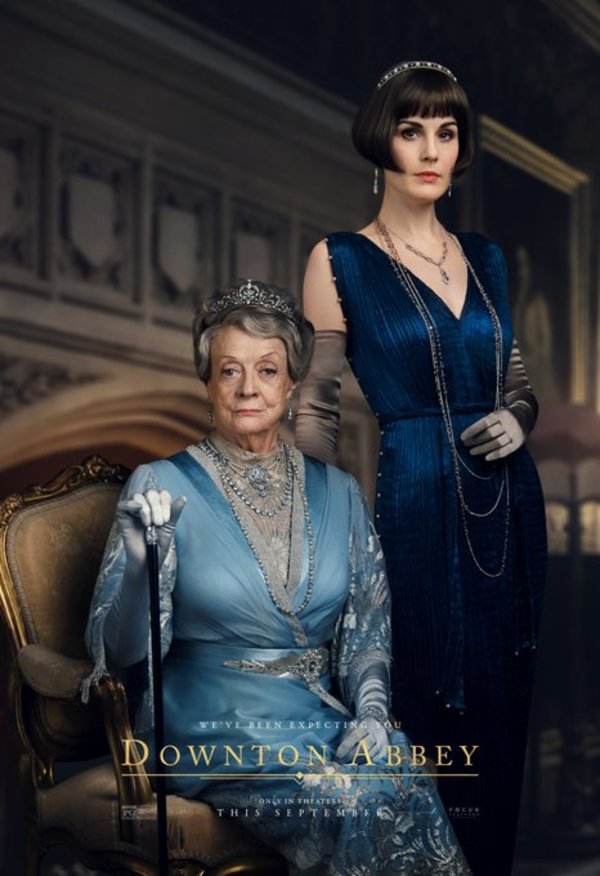 There's no doubt we're getting closer to seeing Dame Maggie Smith on the big screen again! This fall she's back as Dowager Countess of Grantham Violet Crawley in the anxiously awaited film adaptation of the beloved British period drama Downton Abbey. In recent weeks we've seen a teaser, a full length trailer and now a series of stunning character posters were unveiled this week. Still no close up of Harry Potter alum Imelda Staunton at the Grantham Estate, but we'll share it with you as soon as it's revealed. We can't wait to see McGonagall and Umbridge together again!
The Downton Abbey Movie opens in UK theaters September 13 and in the US September 20.
Jamie Campbell Bower, Toby Regbo and Miranda Richardson Begin Filming GOT Prequel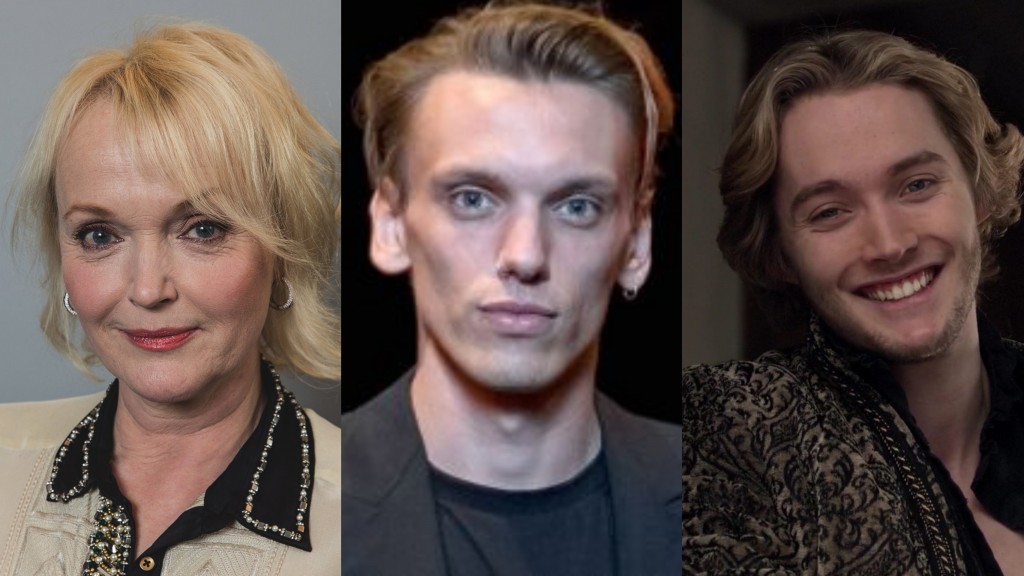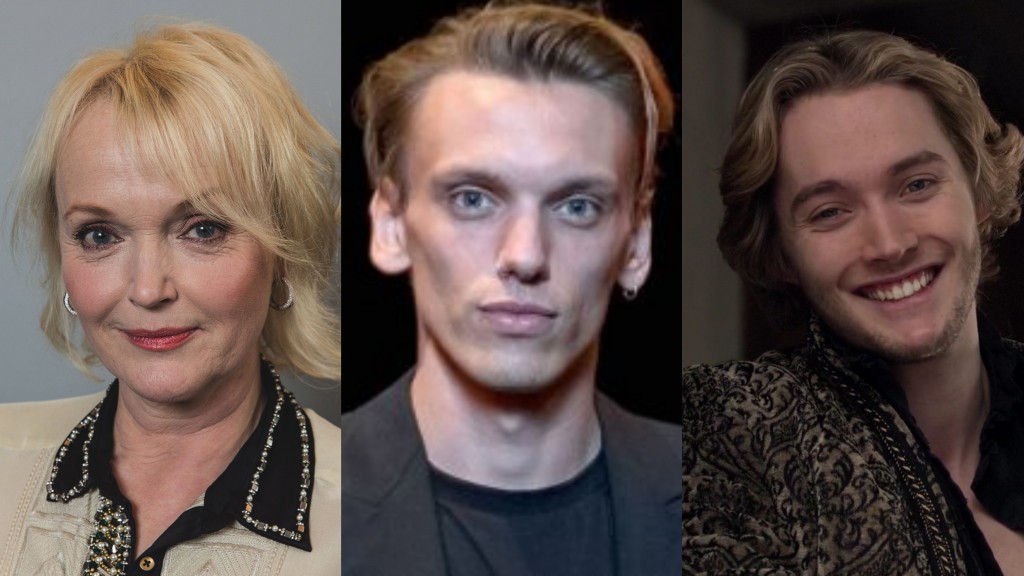 As we've previously reported, an interesting gaggle of former and current wizards will appear in HBO's Game of Thrones prequel. Miranda Richardson, who's known in the Potterverse as Wizarding reporter Rita Skeeter, joins Potter alum and Fantastic Beasts stars, Jamie Campbell Bower, teen Gellert Grindelwald, and Toby Regbo, teen Albus Dumbledore, in the series, which according to Entertainment Weekly  recently began production in Northern Ireland. Though the award-winning GoT was filmed in this same area, the prequel will take place thousands of years prior to its predecessor. George R.R. Martin, author of A Song of Fire and Ice the novels from which the series was adapted, told Entertainment Weekly these details about the prequel, which may be titled The Long Night,
"Westeros is a very different place,"[…] "There's no King's Landing. There's no Iron Throne. There are no Targaryens — Valyria has hardly begun to rise yet with its dragons and the great empire that it built. We're dealing with a different and older world and hopefully that will be part of the fun of the series."
No indication of roles yet for the wizards involved. We were hoping they might make a visit to the Game of Thrones panel recently announced for Hall H at San Diego Comic Con, but it sounds like that may not be feasible without a Portkey. We're looking forward to a first look at the new HBO series and will share it straight away!
Bonnie Wright Encourages Children to Upcycle Toys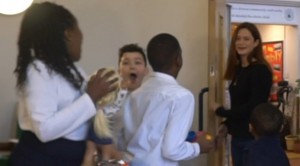 Bonnie Wright, who Potter fans know as The Chosen One's chosen one, Ginny Weasley, spends much of her time in the public eye these days supporting the environment and advocating for a less polluted planet, via a reduction in single-use plastics. The activist, actress and director, who recently was named an official Greenpeace Oceans Ambassador, surprised a group of school children in the UK recently to support their effort to repair and reuse toys. According to the British Toy and Hobby Association, 370 million toys were sold in the UK last year, but many of these end up in landfill or the ocean. Wright talked with them, their parents and teachers about the importance of "upcycling" toys, just as with other recyclable plastic. She commented on the children's awareness of the issue and said this about the manufacturer's response,
"I hope that these toy companies think differently about what children want these days."
You can see the BBC video documenting Bonnie Wright's classroom visit here.
Ralph Fiennes Meets  Prince Charles on the James Bond Set and Other Wizard Turns Spy Speculation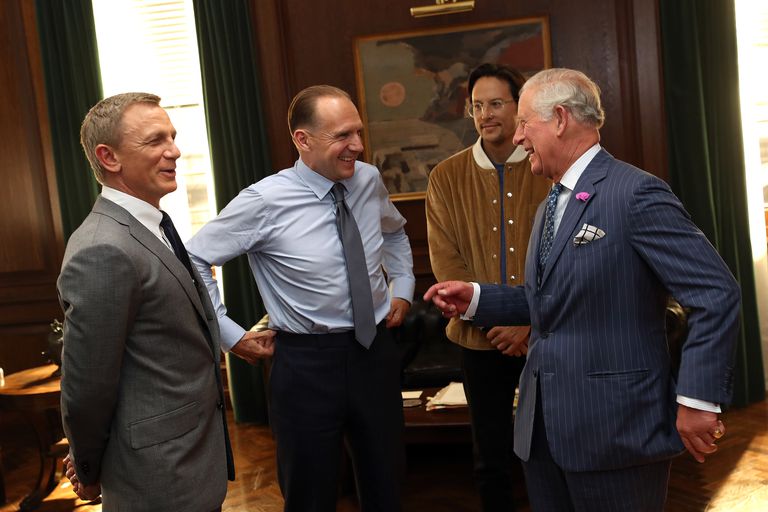 Chris Jackson/Getty Images
The Dark Lord and the Prince of Wales walk on to a movie set…no it's not the set up for a bad joke. Prince Charles recently stopped by production of Bond 25, the next James Bond film starring Voldemort himself, Ralph Fiennes. According to Town and Country Magazine His Royal Highness met with the film's stars as well as the crew and took at tour of the set. And though 25 of the iconic spy movies may seem like a good place to wrap it up, there's a pretty magical replacement for Daniel Craig has recently been suggested…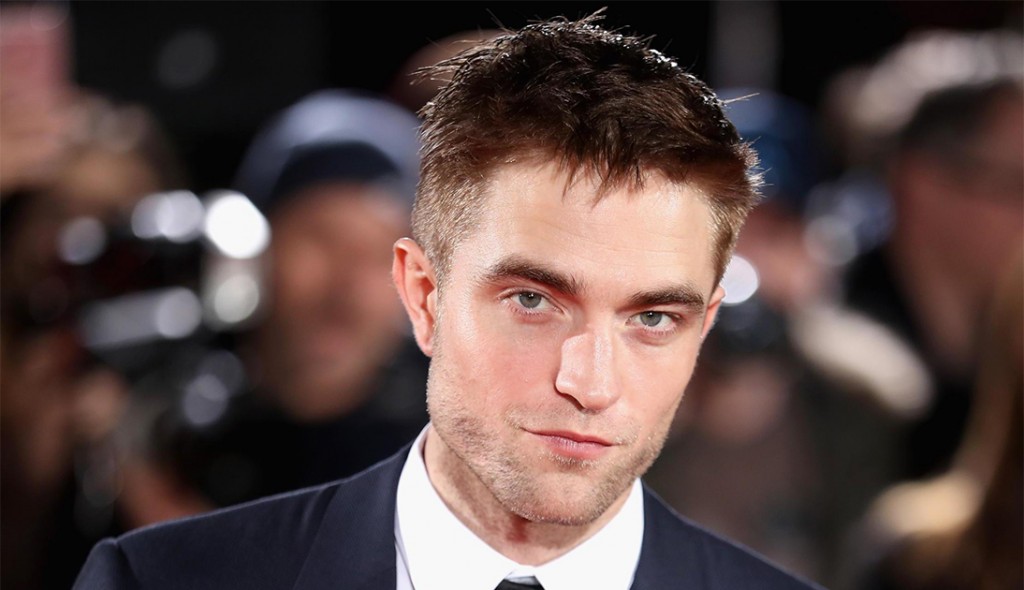 Earlier this week former Bond director Danny Boyle told Deadline that after watching Robert Pattinson, Harry Potter's Cedric Diggory, in High Life,
"It was so bizarre, because I was sitting there thinking: 'Oh my God, they should get him to be the next Bond.'"[…]"He must be in his 30s. How old was Connery? He's ready now."
From wizard to vampire to superhero to spy…that would be pretty impressive.
Bond 25 is due out in theaters April 8, 2020. We'll keep you posted on Pattinson's resume.
Ezra Miller May Begin The Flash After FB3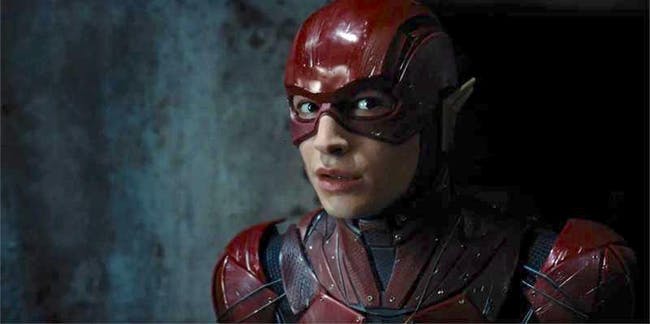 Ezra Miller, Fantastic Beasts Credence Barebone, and presumably doubling as Aurelius Dumbledore, also suits out in the DC Universe as red speedster The Flash. Recent reports had speculation that he might not be returning in the role for the ever-delayed Flash stand alone film after the expiration of his current contract according to Comicbook, but a recent post in Variety's Power of Pride edition has us thinking otherwise,
Miller, who plays the ultra-swift superhero The Flash, will get his DC Universe stand alone film as soon as he wraps up his work on the "Harry Potter" spinoff series "Fantastic Beasts."
This could be old intel or a very new development which would put filming of The Flash mid to late 2020 depending on the now delayed production schedule for Fantastic Beasts. Stay tuned for more on both of these situations!
Johnny Depp Performs on Jimmy Kimmel Live
Last week we gave fans a heads up that Johnny Depp, Fantastic Beasts Gellert Grindelwald, would be making an appearance on Jimmy Kimmel Live with his band the Hollywood Vampires ahead of the release of their second album, Rise. Take a look at one of the World's Darkest Wizards light up the stage in the group's performance below of David Bowie's Heroes. Hollywood Vampire's Rise was released June 21.

A New Netflix Series for David Tennant
Almost every other week we tell you about a new project for David Tennant, Harry Potter's Barty Crouch Jr., and of course Doctor Who's brilliant Tenth Doctor. His next gig is the Netflix police interrogation drama Criminal described this way by Deadline,
The format bending series consists of 12 episodes of 45 minutes with three episodes each set across four countries – France, Spain, Germany and the UK. The drama takes place exclusively within the confines of a police interview suite. It is a stripped down, cat-and-mouse drama that will focus on the intense mental conflict between the police officer and the suspect in question.
Take a look at the official announcement for the series below which also stars Hayley Atwell who is currently appearing on the West End stage with Cormoran Strike's Tom Burke in Rosmersholm.

Harry Melling Joins Netflix Film The Old Guard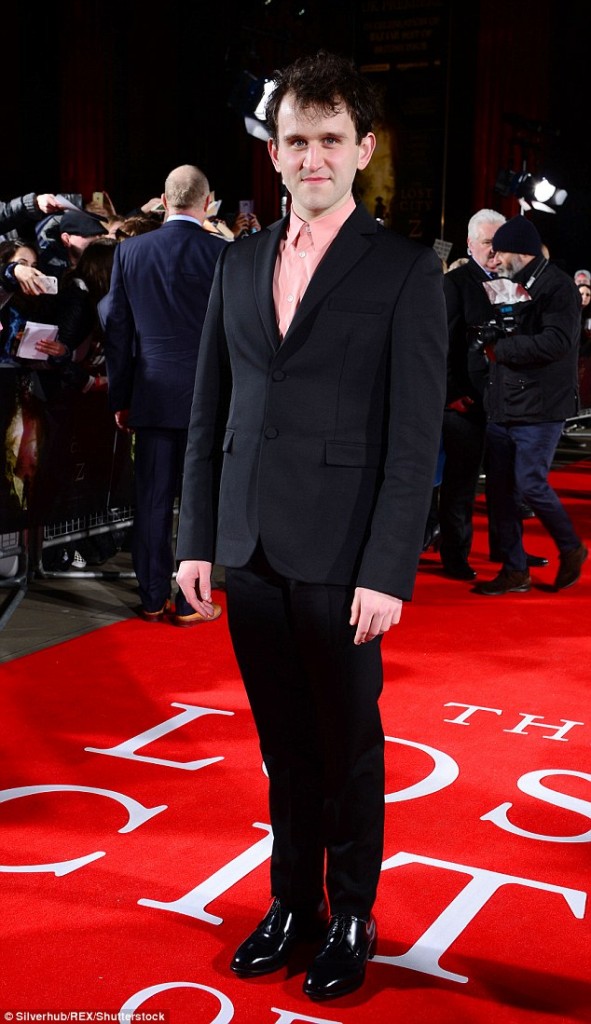 Harry Melling has come a long way since his days as Harry's spoiled Muggle cousin Dudley, accumulating extensive stage and screen experience under his much trimmer belt. After last year's featured role in the highly acclaimed anthology film The Ballad of Buster Scruggs, along with Harry Potter alum Brendan Gleeson, Melling has joined the upcoming Netflix film The Old Guard. Deadline describes the action fantasy here,
Based on the graphic novel series created by author Greg Rucka and illustrator Leandro Fernández, the film tells the story of a small covert group of immortal mercenaries who must fight to keep their team together when they discover the existence of a new immortal and their extraordinary abilities are exposed.
No word on Melling's role or a release date but we'll let you know!
That's the end of the actors news for this week Wizards! You know we'll send an owl in seven days or so, but in the meantime, take a look at our latest Theater Round-up and if you're playing Wizards Unite, which we know you are, join us in our Wizards Unite Unofficial Community Facebook group here: https://www.facebook.com/groups/383471735638311