Harry Potter Exhibition Announces Extended Hours for Final Weekends of Display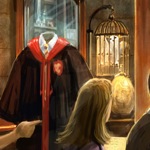 Sep 16, 2009
Harry Potter, the Exhibition will be open additional hours in the final few weeks of the stop at the Museum of Science and Industry. In a press release, they note beginning next "Friday, September 18, the Museum will offer extended exhibit
hours until midnight on both Friday and Saturday nights though the
exhibition's closing date, September 27." As first reported here back in July, the Exhibition will then travel to Boston, Mass to open on October 25 at the Museum of Science.
For more on ticket information for the current stop in Chicago, click here.