'Cursed Child' Writer Jack Thorne Wins Two BAFTAS!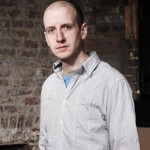 May 09, 2016
The British Academy of Film and Television Arts (BAFTA) held their second awards show of 2016 last night, this time celebrating British television.
Jack Thorne (playwright of Harry Potter and the Cursed Child) was amongst the talent at the event, and won two BAFTAS for his work on This Is England '90 (the third spin-off of the 2006 movie This Is England) and television movie drama Don't Take My Baby.
Join us in congratulating Jack Thorne on his double win! We can't wait to be amazed by his writing in Cursed Child this summer, and his TV adaptation of His Dark Materials in the not-too-distant future!