New "Finding the Philosopher's Stone" Exhibit at Warner Bros. Studio Tour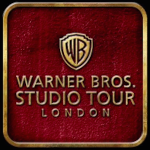 Jun 24, 2016
It's hard to believe that it's been fifteen years since the first Harry Potter film lit up our movie screens, but the minds behind the Warner Bros. Studio Tour in London certainly haven't forgotten. Since the beginning of the year, Warner Bros. has been delighting fans with a variety of exhibitions celebrating the fifteenth anniversary of Harry Potter and the Philosopher's Stone, and the most recent addition is aptly titled "Finding the Philosopher's Stone".
The new exhibit will feature life-size Wizard's Chess pieces, troll snot, unicorn blood, a moving display of the Devil's Snare, and–naturally–several iterations of the Philosopher's Stone. Prop makers will also be in attendance to give fans an inside look at the prop-making process.
"Finding the Philosopher's Stone" will run from July 22 through September 5. Tickets to the exhibition cannot be purchased while on the tour, so be sure to book in advance.
In addition, the highly popular interior tour of 4 Privet Drive has been extended through September 5.
Thanks to Mugglenet for the heads-up!