New Clip of Eddie Redmayne's 'Fantastic Beasts' Audiobook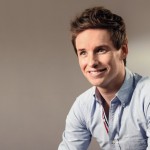 Mar 04, 2017
A new clip of Eddie Redmayne's narration of the highly anticipated Fantastic Beasts and Where to Find Them audiobook was just released by ET.
Leaky first reported on the news of Redmayne narrating a Fantastic Beasts audiobook back in January. Along with the news came our first glimpse into the book with a Pottermore video featuring a few clips of Eddie recording some of his readings. The previous video shows him discussing the Demiguise, the Niffler, and the Erumpet.
Now a new clip, unfortunately only containing audio this time, has been released of Eddie reading the Basilisk entry taken directly from the newly updated version of the Hogwarts textbook. The beast's description is filled with the passion Newt feels for all magical creatures and is accompanied by sound-effects that make the listener feel as if they are back in the Chamber of Secrets with the Basilisk slithering stealthily nearby.
According to ET, Redmayne found Rowling's work to be quite tricky to narrate.
"Before I was cast in the film, David Yates told me about Newt and this textbook. I found it so funny and so enchanting and really wittily written. But it wasn't until I started reading it out loud for the audiobook that I realized how tricky and poetic J.K. Rowling's use of sounds and language can be. There are some really great tongue twister words in here! Occasionally, I had to stop recording just because I was incapable of saying the words without either laughing or getting my tongue in a muddle. I enjoyed the challenge and hope listeners can sense that in my narration."
The audiobook is scheduled for release on Audible on March 14th, but can be pre-ordered now for fans who are too anxious to wait.