REVIEW: 'Cursed Child' Playwright's New Musical is an Ode to Adolescence & Anarchy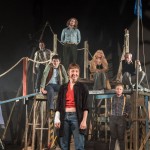 Mar 09, 2017
Leaky was kindly given the chance to attend the press night for Jack Thorne's new musical Junkyard last week at the Bristol Old Vic theatre. After seeing Cursed Child in January, it was excellent to see more of Thorne's work on stage.
Junkyard tells the story of a group of reluctant teenagers who are enlisted by Rick – a playground attendent – to build an adventure playground. Rick – based loosely on Thorne's father who was involved in building the Lockleaze 'Vench' adventure playground – attempts to encourage the teens to get involved with certificates, pride, balloons, free juice and cheese, and eventually – the 'clever b*****d' – enlists the help of the groups mothers, which proves far more effective.
Jeremy Herrin – who called the project "genuinely unusual" – directs, and Academy Award winning Stephen Warbeck (Shakespeare in Love) composed the music. The script and lyrics, however, were all written by Cursed Child's Jack Thorne, and Junkyard is his first musical debut. It's not a typical musical, it's vulgar at times and filled to the brim with swearing, but it's honest and witty. The Stage notes that it comes across "like Jacqueline Wilson meets Skins", which seems apt given the focus on adolescence. Thorne recently told The Stage how much it meant to him to have his work performed at Bristol Old Vic:
"It's the theatre I went to growing up. We didn't go a lot, but I remember it really meaning something. My dad, who was a town planner for the local council, wrote a little bit now and again, and he had a reading on there in the 1970s. So to now have a play about my dad on at that theatre feels very special."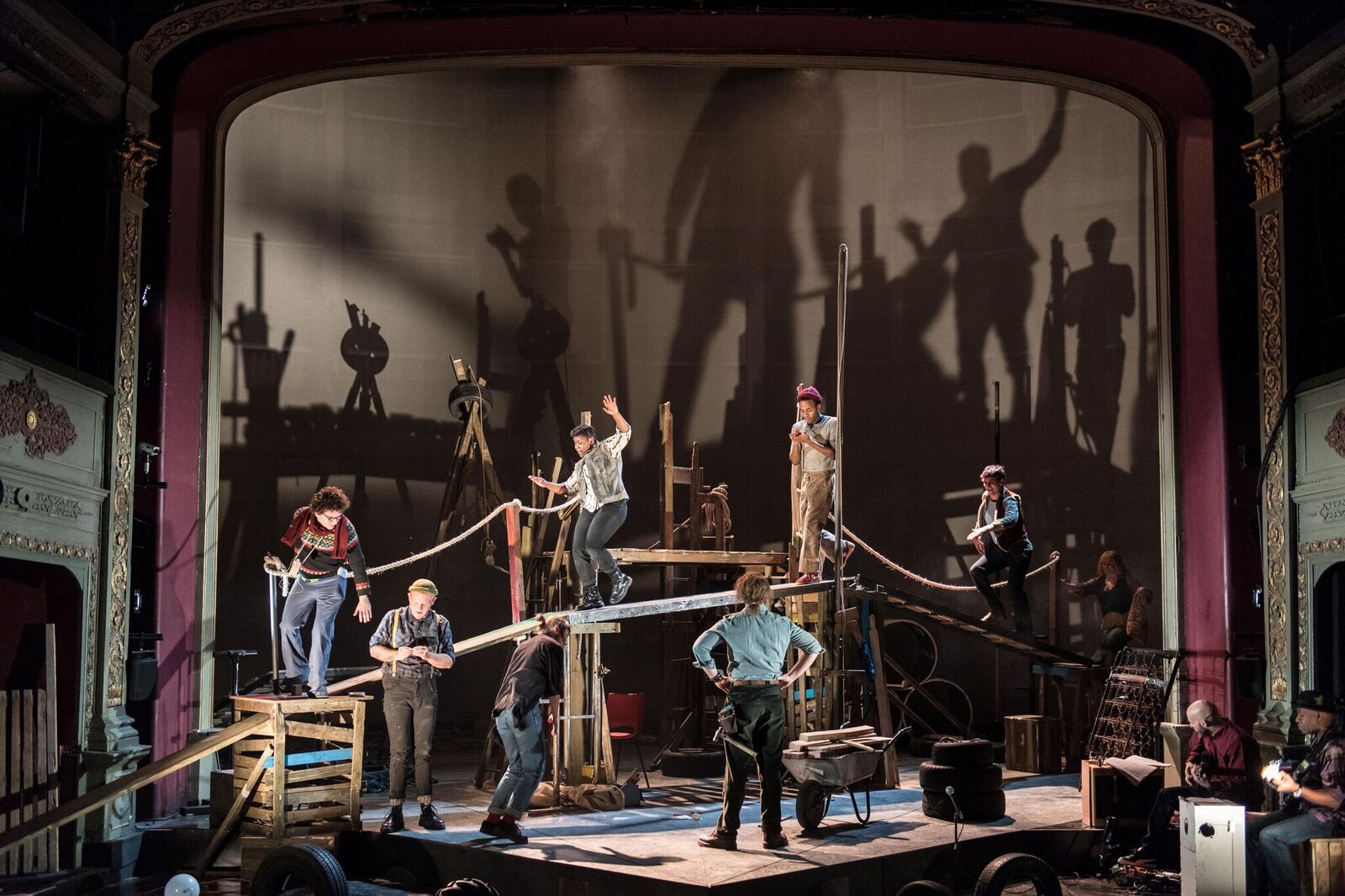 I found the plot of Cursed Child quick to progress, whereas Junkyard slowly draws out the secrets, fears and strengths of each and every character. The music adds to the sense of frenzy, helplessness and confusion of being a teenager, but also ridicules conservatism through its mocking of traditionalist values that push aside those less fortune.
Main character Fiz (Erin Doherty) ends the play saying "We have been junk, you have been lovely", and it's this directness that hooks you on the story and invests you in the bold honesty of the characters immediately. Thorne does a brilliant job at writing this group, and I'd compare the audience's reaction to that of Cursed Child. The cast do a brilliant job at engaging the audience, earning plenty of laughs and gasps at the collaborative wit of the script and sharp acting.
The audience and Rick can only sit back as the teens express their boredom and lack of hope and interest in the future and hope that they prove themselves wrong. After an emotional story that celebrates the power of young people to take control of their lives with attention and care, we are given an ending speech which links the entire plot back to a very real issue. The political message of the story revolves around the lack of support for creativity in schools, cut budgets, pressure on teachers, and lack of understanding of teenagers and the tendency of politics and schools to forget about those who fall back in favour of those making progress in traditional senses.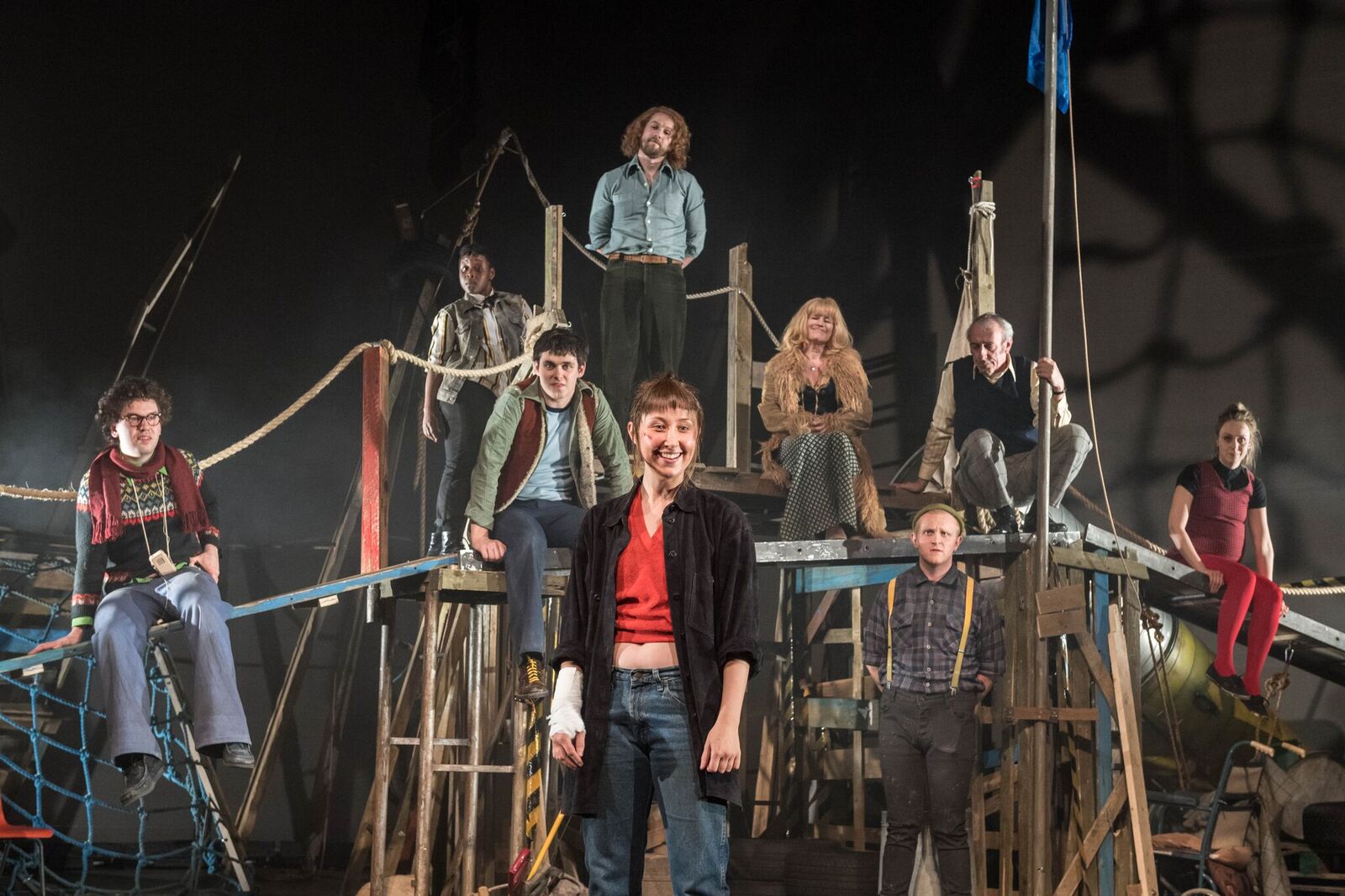 The dusky set created by Chiara Stephenson plays on the DIY feel of the adventure playground (recreating local 1970s adventure playground "The Vench" in Bristol), making crafty use of the audience's attention to add slowly add detail and character to the playground itself. Thorne elaborated in a recent interview:
"We've got an actual playground on the stage. If this was TV, the camera would be roving around. With the theatre, the director is to some extent still in control of where the audience's eyes go, but there's a lot more chaos, too. There are sometimes about 15 things going on onstage at any one time, and that's quite deliberate."
Enyi Okoronkwo gives a brilliant performance as Talc, a compassionate friend of leading lady Fiz, who reveals his troubled past in his gentle song and unites the group with his vulnerability and desire to reach out to those in need. Scarlett Brookes – Fiz's older sister, nicknamed "dirty Debbie" – represents the struggle of teenagers to separate themselves from their parents, and the need for support and understanding rather than exclusion and ridicule. Lisa Palfrey portrays Fiz and Debbie's mum, and with her honesty and humour unites the audience and cast in seeing themselves as they are. As a single mother she takes pride in her home being "a tale of three women", playing on the casual misogyny in the play that's broken down through Debbie's defence of herself as a pregnant teenager, their mother as a strong force of change and their dependency on Fiz as a leader.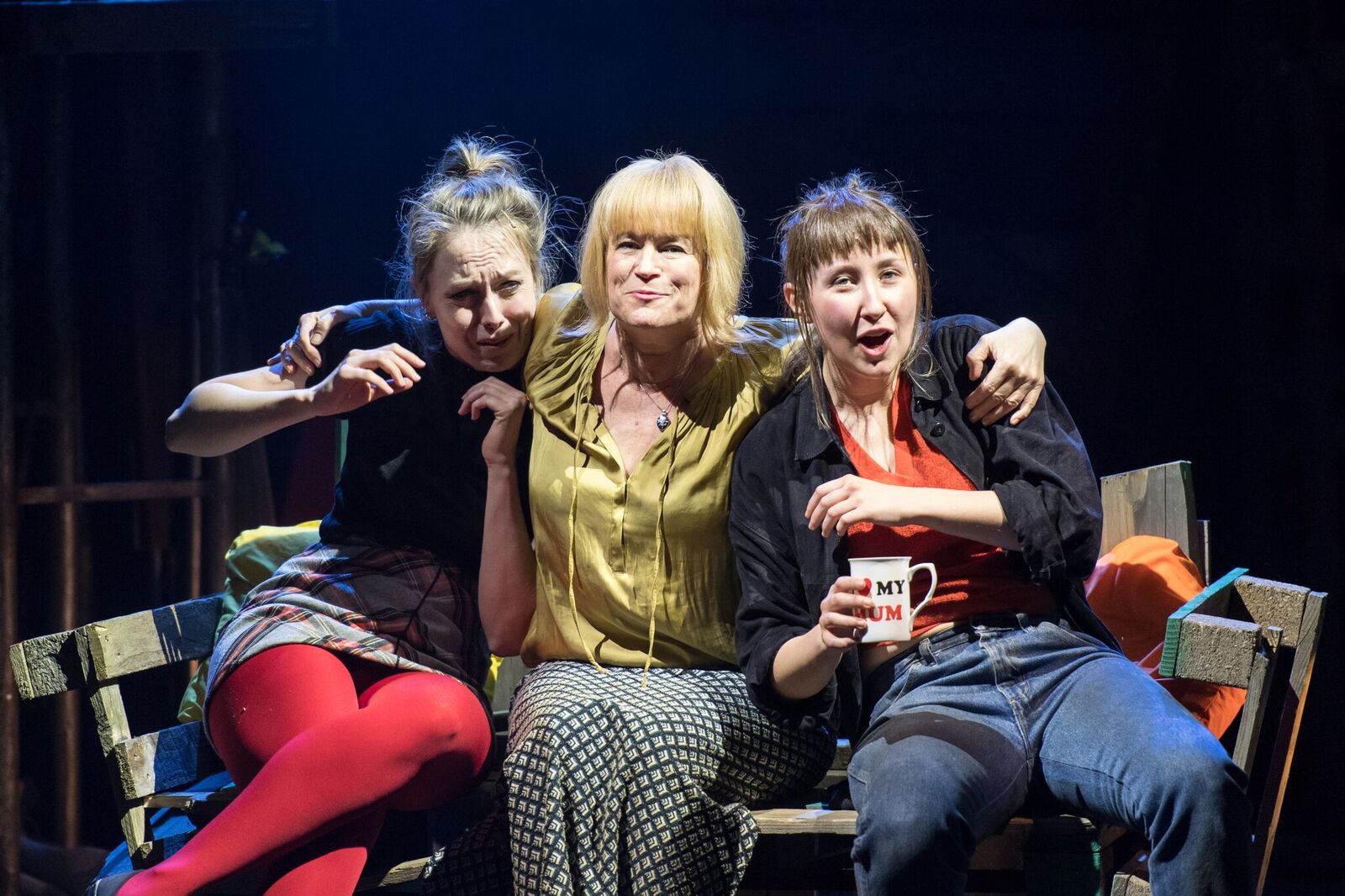 Overall, the musical appeals to common, universal problems of everyday life in suburban UK, the playground is built and rebuilt in a repeated narrative of fighting for community, empowering youths and not ignoring those who are pushed aside in society. It's a musical that reaches out and illustrates the complexity of growing up and trying to craft a future for the youth of today, whilst also making a statement about the need for community projects and arts and creativity in helping to express and shed light on the faults of society in order to make progress. Its characters are well-crated, and easy to empathise with, but also quick to show you themselves that they don't necessarily need "saving", they need to be listened to.
It's a triumphant show of Thorne's talents, and though the political themes and unapologetically local feel may not be for everybody, the kinds of themes in this musical are what theatre is meant for. With Cursed Child being so focused on developing Albus-Severus and Scoprius's storylines by giving a voice to the underdog by kids showing adults (even Harry Potter himself) the importance of friendship and listening to youths, it's no doubt going to be excellent to see Thorne bring His Dark Materials to life in the coming years through the BBC One TV adaptation. Lyra's defiance needs an appreciation of the power of youths and women to hold the weight of the world on their backs without flinching (or necessarily even realising that that's the pressure being put on them), and this little production, along with the friendship of Albus and Scorpius gives me hope that Phillip Pullman's book series is in safe hands!
Read our recent interview with Thorne on Cursed Child, Junkyard and His Dark Materials here, and if you're around, be sure to see Junkyard at Bristol Old Vic until March 18th, or on tour until April 29th.
All photos courtesy of Manuel Harlan