Jack Thorne Talks to Leaky About His New Musical and the Magic of Theatre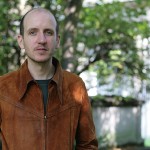 Feb 25, 2017
What do Cursed Child playwright Jack Thorne, Academy Award winning composer Stephen Warbeck and Harry Potter / Monty Python's John Cleese have in common? They're all in some way or another involved in or woven into the history of Jack Thorne's new musical, Junkyard!
Jack kindly spoke with The Leaky Cauldron yesterday – the opening night for previews of the production at the Bristol Old Vic – to tell us a bit more about the musical, based on a playground built by his father in Bristol. Leaky will be seeing this new production next week, so look out for our review! Jack's warned people that it's a bit wild, so we're excited to see the story he's told through his first musical.
Jack recently wrote his own piece for The Guardian on the inspiration behind the musical, and we were keen to know more about his production, Cursed Child, and his adaptation of His Dark Materials. We know Jack's a massive Potter fan as well, so of course we had to ask his Hogwarts house and Patronus!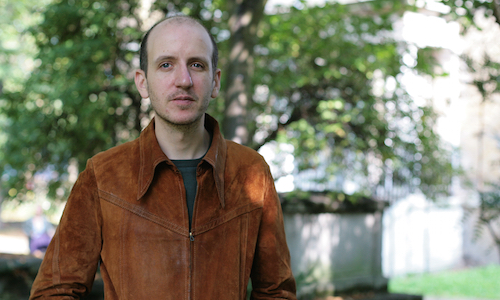 The musical is summarised as follows:
"It's 1979, rubbish is on the streets of Lockleaze, and growing up is tricky for Fiz, Higgy and Ginger. Rick remembers what it's like to be a teenager. So when he decides to build a junk playground, he's pretty sure he has the charisma to get a bunch of reluctant kids involved. He's wrong. Inspired by the true story behind the Lockleaze playground known as 'The Vench', created over 30 years ago and still in play today, Junkyard is a story about Bristol, for Bristol."
Answering the phone with a chirpy "Hallo!", it's easy to see why Jack Thorne's been described as an 'unusually natural collaborator'. As a Potter fan, he says he keeps up with The Leaky Cauldron, which we were absolutely thrilled about!
Firstly, congratulations to you and the rest of the team on Cursed Child's WhatsOnStage award wins! They're so well deserved – my sister and I saw the play last month and thought it was absolutely amazing! 
"Thanks a lot! Yeah that was great, we were all really chuffed with that – so glad you enjoyed it!"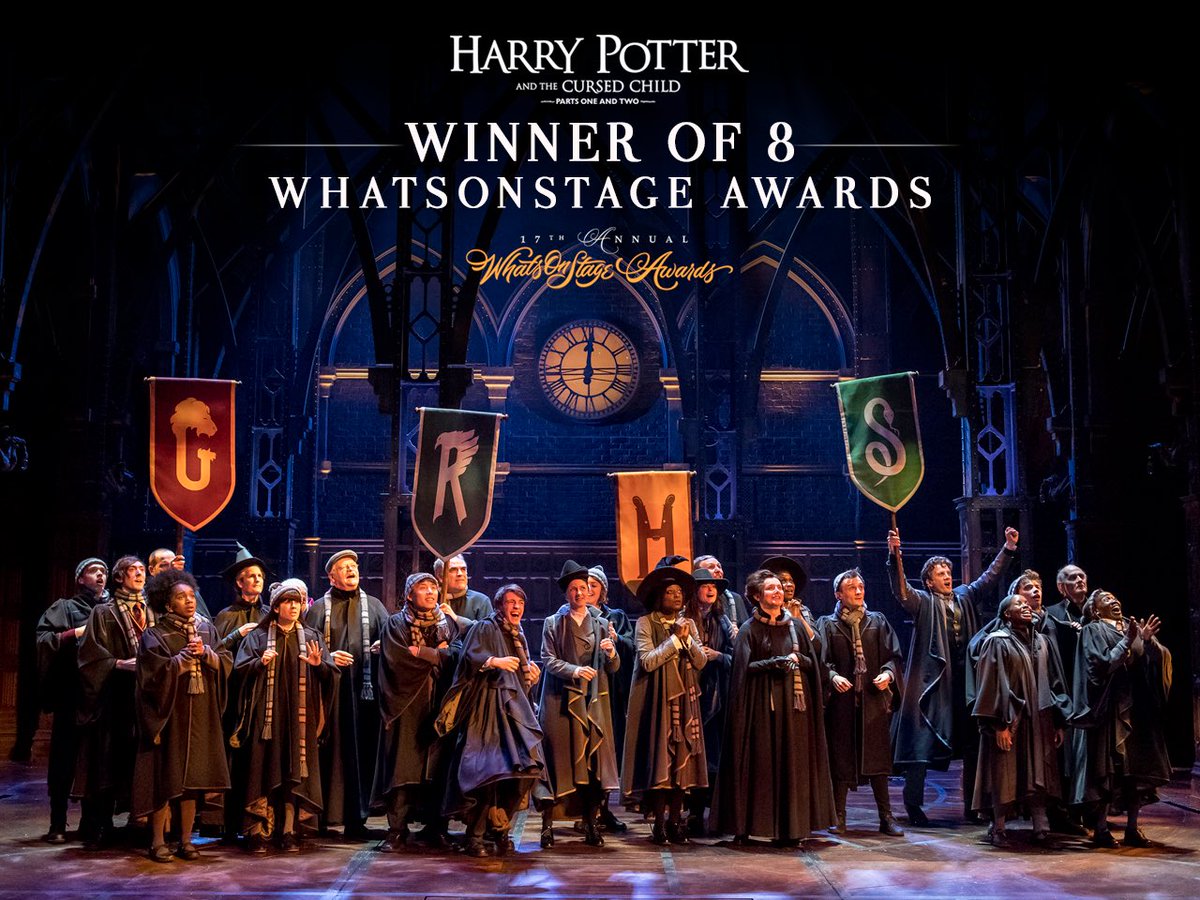 So Junkyard is your first Musical, how different was the writing process for this to what you're used to? 
"Yeah it was really different. I worked with the composer Stephen Warbeck a lot on the music and originally I just thought that someone else could write the lyrics – I'd left gaps for them to begin with. But then I actually got to write them which was completely new for me.
"It was really exciting working with Stephen Warbeck, he's got Oscars, you know! A great experience"
Will the cast be recording the music from the show? 
"I'm not sure about that one, I don't think so. I think it's a play that's best experienced in person – we've got coaches bringing people from Lockleaze to see the production which should be really cool. It's definitely one of those you have to experience, which I'm sure you know having seen Cursed Child as well!"
He also commented on Cursed Child as a production:
"Cursed Child's definitely one of those which is best seen in person and I know a lot of Harry Potter fans won't have that opportunity, but theatre is all about experience and that's definitely what Junkyard is about."
We said the same in our review of Cursed Child, which Thorne worked on with director John Tiffany, producer Sonia Friedman and, of course, J.K. Rowling. He's previously preached the magic of theatre in an interview with Tiffany and Rowling:
"The phrase John hates more than any other is 'I should go to the theatre more often' because it contains the idea that going to the theatre is an obligation."
"Like eating your vegetables," Rowling chips in.
"Or going to church," adds Tiffany.
"And that," continues Thorne, as if in three-part harmony, "is the death of theatre. This is an opportunity, I guess, to get people who don't feel they should go to the theatre to go to the theatre, and then discover that they want to go to the theatre."
He later explains that Junkyard has much of the same values, trying to bring together communities to tell a story and give a voice to those who are pushed to the sidelines.
The musical features a man – Rick – who is lightly based on Thorne's father, who built The Vench in Bristol. Thorne tweeted about his dad coming to see the set he'd made based on the Vench yesterday, which you can see in his Twitter post below:
Today I showed my Dad the set built in 2016 that's based on the playground he built in 1972. Weird times! #Junkyard https://t.co/2UlA6USKUS

— Jack Thorne (@jackthorne) February 23, 2017
What did your dad think of the Junkyard set?
"He's not a man of many words, there wasn't much of an emotional outpouring but he love it, he was just sort of like "Yup, that's it. That's good!""
John Cleese (Harry Potter's Nearly Headless Nick) opened The Vench playground originally, and after discovering this I commented on how it's almost like Potter is chasing Thorne! He told the story of how Cleese got involved at the time:
"John Cleese went to Clifton school, hated it, but agreed to come along because he said it was the best thing to come out of the school. At the time he thought Monty Python was this really middle class thing but he saw everybody dressed up at the opening event and was really surprised by that so it was great for him too!"
We understand that the basis of Junkyard comes from your own outreach work and aspects from your childhood. It's described as "a story of friendship and standing up for what matters". How important is it that these kids you're telling a story about have a voice, and what part does the theatre have in this?
 " I was actually terrible at the outreach work I did, because I wanted them to be my friends!"
"It's not about my dad, really. It's about each of these kids in the show getting to have a voice and theatre is about expressing that and letting them take control, so it's really important"
We saw that Jo Rowling said she's planning on seeing Junkyard, which you seem very excited about! How has working with her informed your writing? 
 "Hugely, because she's the best. You know as well, that when you get into these stories they change your life, they change your mind so having the opportunity to work with her was amazing. When you get an opportunity like that you just jump on it. She's been great to work with and it's massively informed my writing decisions and style."
Today we open #Junkyard. A play musical about – play. Both cast & musicians are TRULY amazing. Come if you can: https://t.co/BLP9PcLq5k

— Jack Thorne (@jackthorne) February 24, 2017
@jk_rowling That's awesome. I'd love love love you to see it. It's a bit mad.

— Jack Thorne (@jackthorne) February 24, 2017
Were there any particular characters that intrigued you when working on Cursed Child?
 "All of them! Scorpius is a great character, much cooler and much better looking than I am!
For me it was about getting into the sorts of bad experiences people have at school, the people on the sidelines, and telling those stories. I didn't have a great time at school so looking at that side of things was really important."
Any information you can share about the Broadway auditions for Cursed Child this week?
"I'm not that involved so I don't actually know that much at all, but I know they're working extremely hard over there!"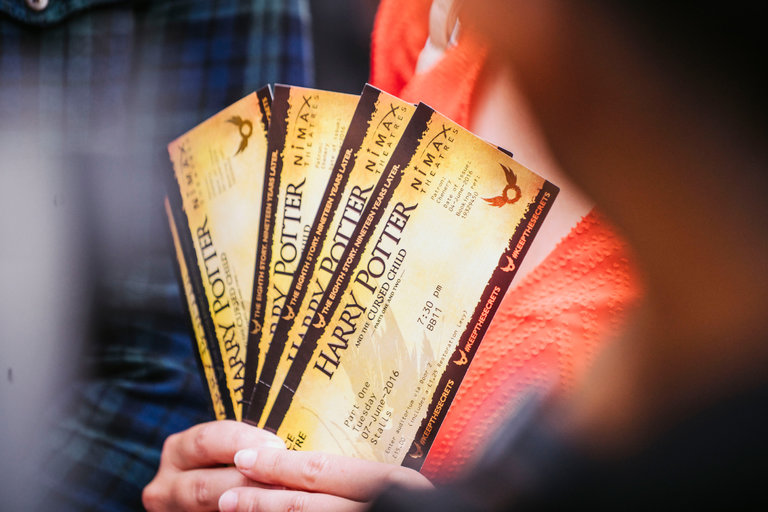 We've been looking and looking and can't find the answer anywhere: what's your Hogwarts house and Patronus?!
"Ravenclaw! I'm a proud Ravenclaw. I think my Patronus is a wolverine… No, a mole! My Patronus is a mole. It's because my friend is a wolverine."
His Dark Materials is one of my favourite book series and I'm so excited for the BBC adaptation. How is it all coming along?
"It's going great, thank you! Phillip's a great man, we've been working on it for about a year."
Did you know about the Book of Dust trilogy before we did?
"He'd given a few hints [about The Book of Dust] but he hasn't revealed that much. It's going really well though and we're excited to get started on it"
Just one more question as I know you have to get back to the theatre for previews! What's your favourite thing on set of Junkyard?:
"There's this thing called The Death Hole which I think is pretty cool, and also this thing called the Spider. They're my favourite."
Is that an actual spider?
"You'll have to see for yourself at the performance!"
On that note, I let Jack get back to hurrying around at Bristol Old Vic to prepare for this evening's  first production.
Junkyard's preview performances opened today, and the musical will stay at the Bristol Old Vic until 18th March. The production will then move to Theatr Clwyd in Mold (29 March-15 April) and The Rose, Kingston (19-30 April). Read more here, watch the trailer below and check out the official website!