Cursed Child: Leaky's Spoiler-Free Review & Cast Interviews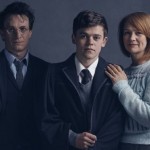 Jan 08, 2017
This week, we finally got to experience the awe-inspiring Harry Potter play, Cursed Child. We've heard your praises, felt your concerns, and we'd like to offer our take on the play currently at the West End, without ruining the magic for those who are still to see the play, or are uncertain as to whether they're going to buy tickets.
We managed to catch a few moments with some of the cast after the show, so we'll be embedding these conversations throughout our review. Also keep reading for a short video of the cast's favourite moments on the production so far, originally posted by Pottermore:
Members of the cast of @HPPlayLDN share their favourite moments from 2016, the year #CursedChild had its world premiere in London. pic.twitter.com/0VFRzVxaaV

— Pottermore (@pottermore) January 4, 2017
This review will include photos and information released by various outlets about the play at the time of its opening, so we'll be assuming people have a basic knowledge of the cast and main characters. Though we'd love for everybody to be able to see the play, we know that that's just not possible for many of our readers. Some, however, have been lucky enough to get tickets and may want to wait until they see it to discuss the play, so for their sake, and in the spirit of J.K. Rowling's wish to #KeeptheSecrets, only comment on THIS post if you're going to talk spoilers (if you don't want to be spoiled do NOT look at the comments on this post). Be as vague as possible, and you must put a ****VERY OBVIOUS**** spoiler warning. DO NOT post spoilers in Facebook comments as these will be deleted.
The play's preview performances began in June, and full reviews of the plot followed. Whilst #KeepTheSecrets refers to more than just the plot (it's the experience, we'll show you, which is key to this play), the publication of the scriptbook, following soon after, in July cleared up any confusion surrounding the myths and legends that had circulated following these initial performances. Since then, it's topped best seller lists and been named the Evening Standard's Best Play of 2016! This story is marketed as 'The Eighth Story: Nineteen Years Later," and of course fans frenzied into a flurry of excited theorising.
We learnt, of course, that the story would focus on Albus Severus Potter, and his complicated relationship with his father, The Boy Who Lived. Of course, Harry has his own issues on top of being a father and a Ministry of Magic official, so the play is naturally heavy in its ties to reality, as with any Potter story.
CHARACTERS, CAST AND COSTUMES:  Huge props have to be given to the wildly talented cast of this play. Each actor brought a new element of their character to the forefront of the story. The story of Cursed Child also allows for further development of the characters, and to some extent these new dynamics were somewhat inevitable given that the trio and their support have grown so much. It was brilliant getting to see a new element of Harry's story through one of his children.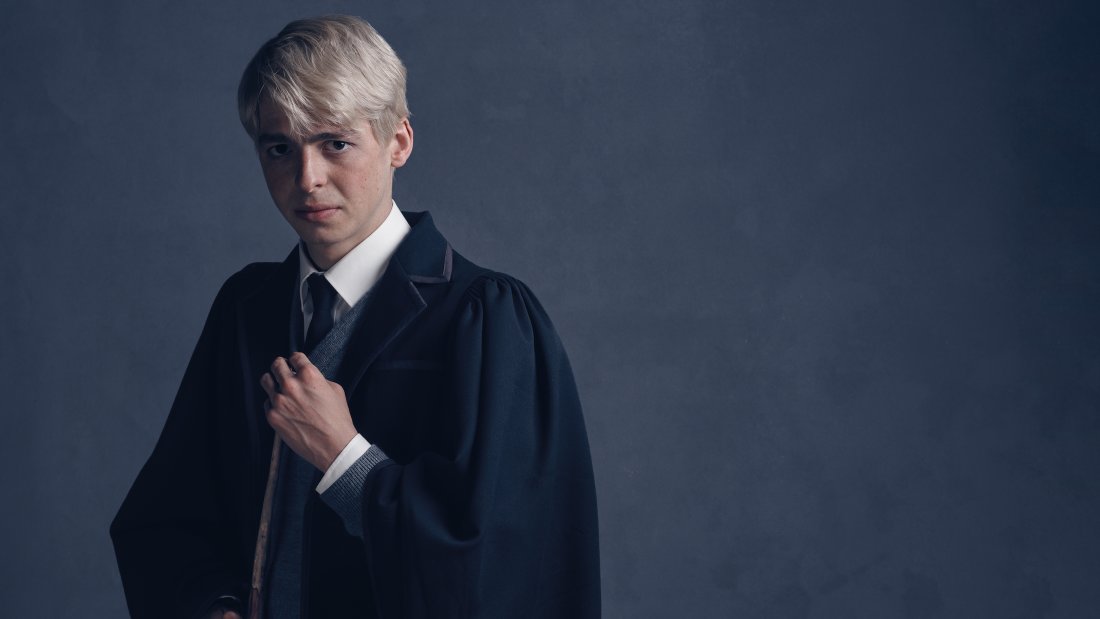 Anthony Boyle absolutely stole the show as Scorpius Malfoy. I have no idea where he got the idea for his enigmatic way of performing this character, but I was instantly taken aback at how he'd turned a character we'd never interacted with before into a character the audience instantly fell in love with. I'd say he gained more laughs than Dan Fogler as Jacob Kowalski in Fantastic Beasts, and that's saying something! He said of his relationship to his character:
"Scorpius is so different from the way I look and talk and behave."
Meeting him after the show just gave this more prominence – his Irish accent was a sudden surprise in contrast to Scorpius' unique voice:
"I played about with the voice a lot. I remember seeing this very posh English boy on the Tube with his mother. I was fascinated, so I moved and sat near him so I could listen. And I watched documentaries about young boys at Eton and other posh, private schools, and became familiar with that tone, the resonance, the way they inflect."
First #CursedChild reviews: 'British theatre hasn't known anything like it for decades' – @Telegraph pic.twitter.com/Ch1rfl5Qgy — Harry Potter Play (@HPPlayLDN) July 26, 2016
Sam Clemmett did a brilliant job as Albus Severus Potter – he portrayed the inquisitive and enthused qualities of young Harry, yet the fear and burden of being the son of The Boy Who Lived is evident from the offset. Clemmett spoke about the issues Albus faces in an earlier interview:
"There are issues. It's like having a massive celebrity figure as a dad. People react to you in different ways whether you want that attention or not. Whether you are able to live up to that person or not, it affects your self-esteem."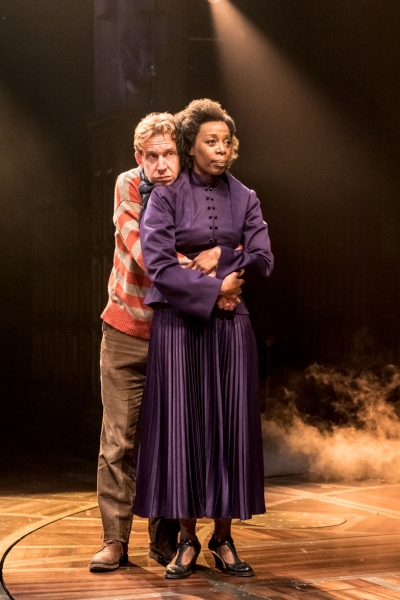 Noma Dumezweni was graceful and inspiring as Hermione – her tone, her stance, her joy and humility brought the brightest witch of her age to life in the most beautiful way.
The actress told us she's been getting recognised on the streets, and upon meeting her by stage door after the show, it's clear that a lot of the heart and strength she gives to Hermione comes naturally. She said she's having a 'wonderful time' playing Hermione, and loves her character as well as the script and the 'excellent cast'. Her casting originally came with remarks on the colour of her skin, but hopefully by now people realise Noma is actually just a brilliant actress, and makes the perfect Hermione Granger! Of the comments she's received so far, she said:
"The love that's come out, it's been beautiful. So for all the negativity that happened, that's about 10 percent of the love that's come out – and especially those that have come to see the show."
Paul Thornley makes a brilliant Ron – his well timed jokes and relaxed attitude brings back his character in the perfect way, and his relationship with the Potter family (as Uncle Ron) is wonderful. Thornley was nominated for Best Supporting Actor at WhatsonStage awards, and it's certainly deserved!
He said of Ron and Hermione's relationship in the play:
"Their marriage is pretty strong. I think she despairs of his rather scattergun approach to life, and he doesn't really worry about anything. It's a good balance between the two of them, between someone who's slightly more focused and someone who's more relaxed."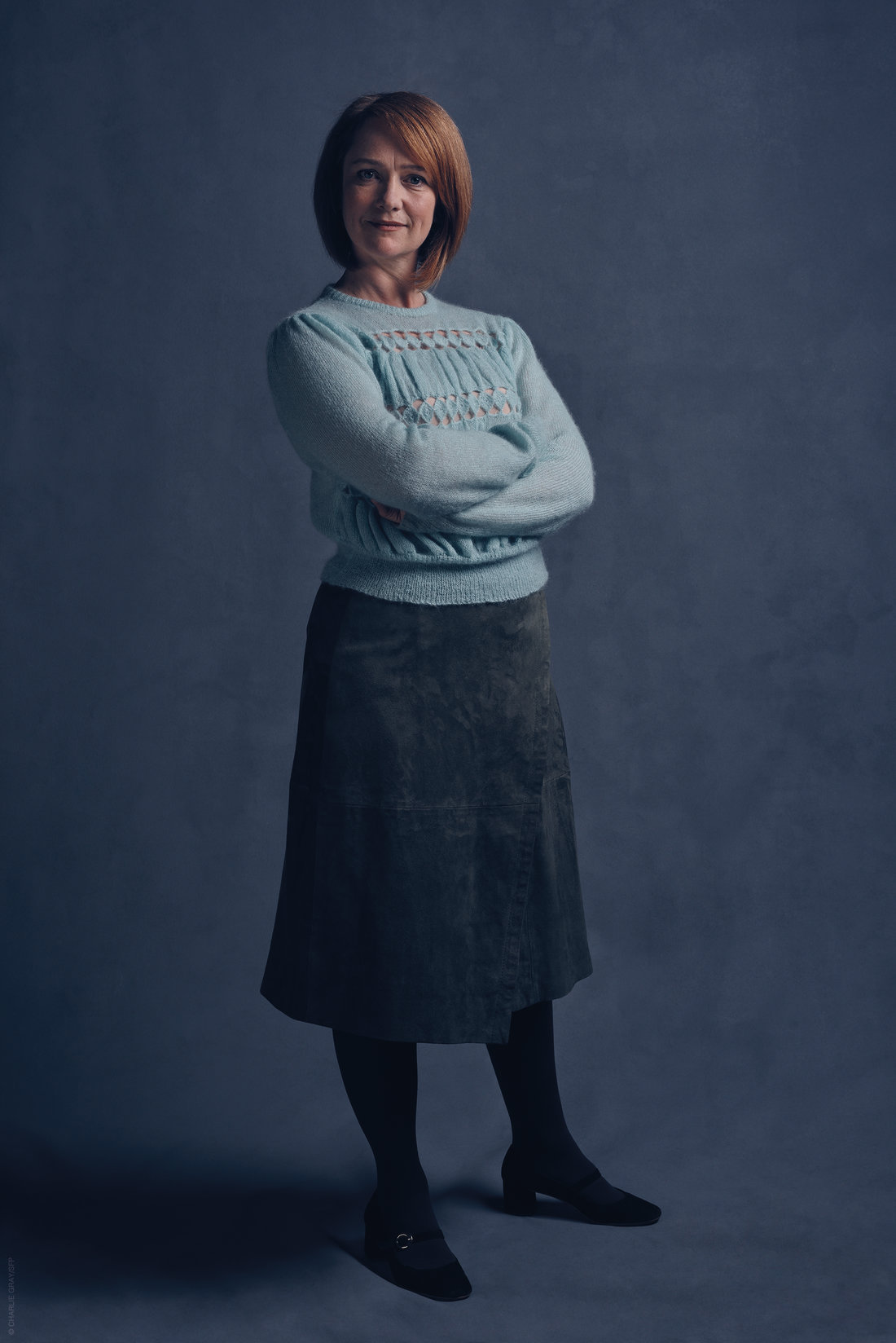 Poppy Miller is loyal to book-Ginny, and also reinvents elements of Bonnie Wright's portrayal. She brings the character to stage excellently, and two moments of Ginny fieriness really stood out to me, and I brought these up to Miller after the show:
"I've played quite mean characters in the past, so it's actually quite refreshing and exciting to be playing a character that's so great and so wonderful"
Ginny has always been a character I personally look up to, and it's great to see more of her as a strong female lead – she supports Harry and is compassionate and caring, yet isn't afraid to speak her mind and put people in their place. Miller also said of meeting Bonnie Wright, 
"She was wonderful, and really lovely about everything!"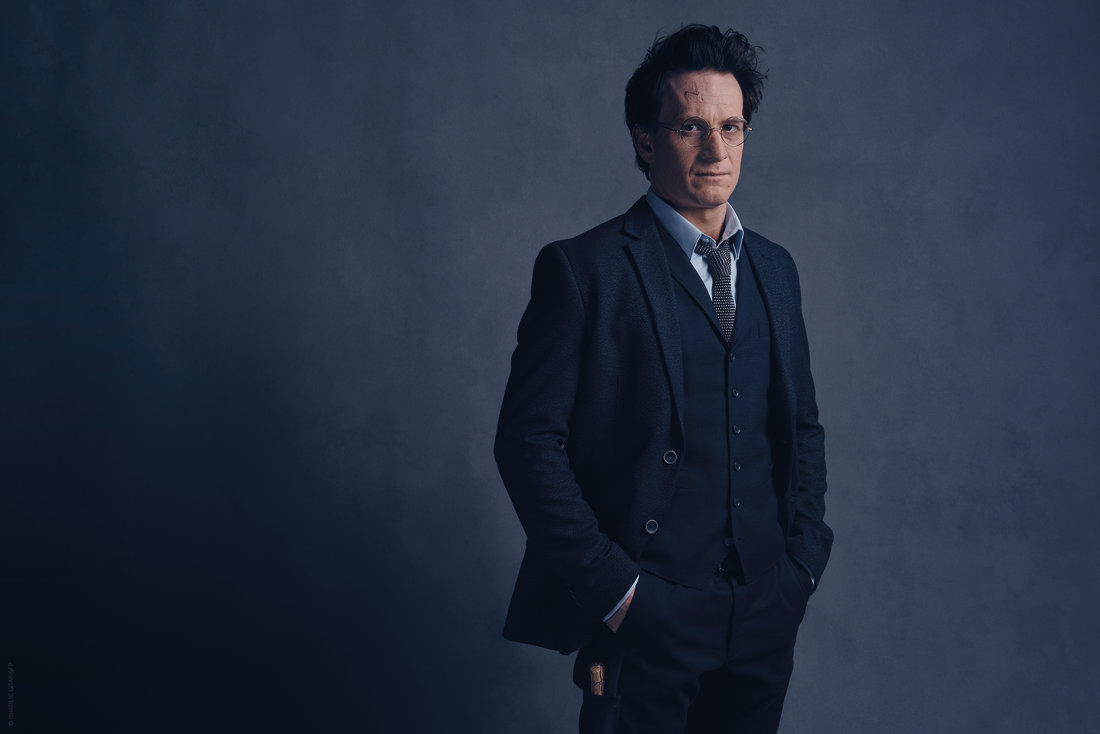 We learn a lot about Harry's life after The Battle of Hogwarts in this story, and Jamie Parker does an excellent job of bringing The Boy Who Lived to life as an adult. Harry seems terrified by the prospect of being a father, haunted by his past, and constantly concerned about how it impacts his family. We see sides to Harry that we haven't seen before, and quite cathartic moments surrounding Harry's upbringing that Jamie does justice in the most honest and brilliant way. He has previously said of the reactions from the audience:
"I've never worked on a play where I've heard audible gasps from audiences. [The audience] is desperately hungry to be told this story. They've been nothing but wind in our sails from the very get go. And it's a joy."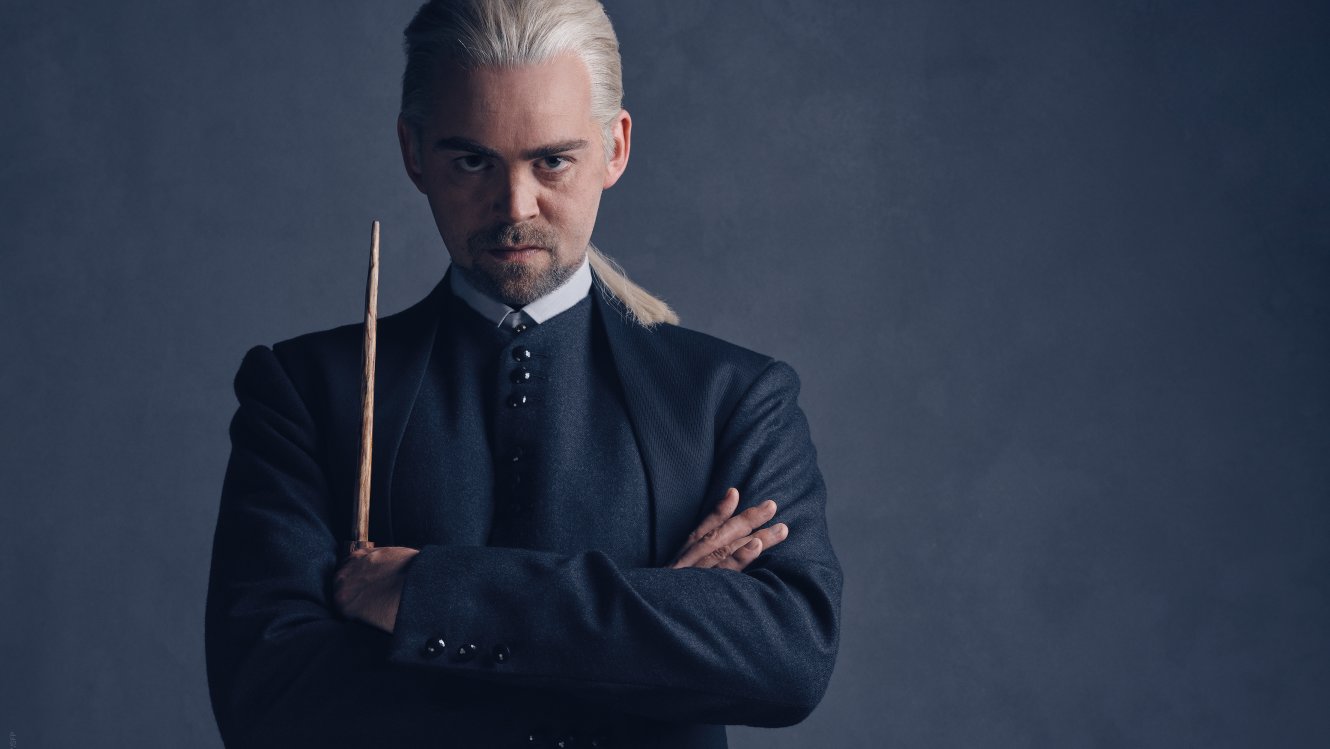 Draco is definitely more present than he has been in any of the Potter series, and brings home the idea that this play is primarily about the space between parent and child. His relationship with Scorpius is very close, and Draco himself is a lot more introspective than we've been allowed to see before, which ultimately allows for a more full development of the other characters.
The costumes were delightful, whether it was the Ministry of Magic or Harry and Ginny's kitchen, the actors fit in with their settings perfectly, and each costume spoke volumes about the mindsets of the characters. The Hogwarts robes in particular were beautiful – they were used throughout the play as tools for illusion (they were very swoop-y, and the choreography worked with them perfectly), which was massively exciting and gave us even more reason to want these robes to be in the merch stalls!
Olivier-Award winning movement director, Steven Hoggett, previously spoke about choreographing the play. The company has magical energy, and though Hoggett denies the presence of actual wizardry, it takes extraordinary talent to pull together such an amazingly presented and immersive show:
"We're not relying on big technological wizardry, so there's a lot of work where the company are very hands on. There's things they'll never be given credit for, and it requires tons of energy and tons of stamina."
STAGING, MUSIC AND PRODUCTION DESIGN:
It's safe to say that I've never seen anything like this production – it's no wonder that Sonia Friedman achieved No.1 on the Stage 100 list! The sets, the music, and the magic were absolutely breathtaking, and definitely deserve all the awards they're receiving.
The wildly talented and Tony award-winning set designer Christine Jones explained the depth behind each moment in the play:
"There's just this feeling that we're working with people we love, on something we love, for people we love. And there's a lot of emotions that have become buried within the fabric on the making of this."
The strength of the production relies on the characters, and the sound itself is shaped around how the characters/actors interact and move onstage – it's a truly immersive experience, and Gareth Fry, sound designer on Cursed Child, explained how this play relies on the enthusiasm of the audience:
"That is what was always the strongest about the books too – not the magic, but the relationships between those characters. And that's why people are coming to see it. It's been an amazing show to be part of, because our audiences come along completely vested in those characters, knowing them inside out. It's rare for a theatre audience – or any type of audience for that matter – to have such an emotional attachment to what they are watching, and that makes the show far more electric to watch than any show I've worked on."
Noma Dumezweni also commented on the relationship between audience and performers:
"There's a communion," says Dumezweni. "When the lights go down we're all in there together and that's what the keeping of secrets is. These people in their gut and their soul have travelled with Harry and Ron and Hermione and the other characters for years."
PLOT:
Jack Thorne and John Tiffany wrote this play with the support of J.K. Rowling, and have previously spoken about the pressures of bringing back such a loved and well known story. Some have complained that the story feels unfamiliar, that the characters are strange and feel different, but I'd argue that that's because they are different. This play is quite a lot darker than I'd expected. It twists and turns in ways you'd least expect, and though it's been compared to fanfiction, I'd actually argue that the events of the play highlight the complexity of the characters, who are haunted by a past which heavily impacted the entirety of wizarding history multiple times.
LeakyMug at GeekyCon, after the midnight release of the script, discussed the heavy reliance of Cursed Child on previous books, and how this story is almost an echo of past events. Of course, the Potter series features heavily, and works both as a nostalgia trip and a way of developing characters and giving fans closure.
The play isn't a prequel, or a sequel – it's a way of giving new and old fans alike a new way of seeing the series, and learning more about the characters they love. One thing, however, has played on my mind – what did Jo Rowling mean when she annotated a photo of the cast saying "the absences say as much as the presences"?! There are many characters from the Potter series who don't make it into the play, but it's hard to know how this impacts the plot. If you have any ideas please let us know below!
Ultimately, the success and magic of Cursed Child is not just about script: the actors, writers, producers, and the creative team behind the play do so much to generate a truly awe-inspiring experience, and one which adds to the series in a new and immersive manner. With the play coming to Broadway and potentially further afield, we hope that means more people will be able to see the show (and we're hoping for a filmed version of the show performed on stage!). It's a charming experience, one that will have you laughing, in tears, and smiling nostalgically, thinking how fast time has gone as you watch a new story play out, nineteen years later.