Catching Up With Rupert Grint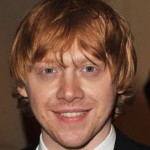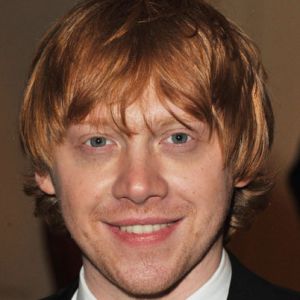 Mar 17, 2017
Rupert Grint, the Potterverse's favorite BFF, Ron Weasley, has spent a few very visible weeks in the spotlight talking about his new TV series Snatch and sharing a few other tidbits that are most definitely of interest to Harry Potter fans.
As reported here by Leaky recently, Grint, who plays lovable con man Charlie Cavendish, is the most recognizable star of the new drama, as well as its executive producer. This small-screen reboot, which is based on a 2001 movie of the same name and inspired by a real-life heist in London, follows a group of twentysomething hustlers who discover stolen gold bullion and wind up involved in the world of organized crime. The series premiered March 16 on Sony's streaming service Crackle.
In addition to an appearance on the Late Late Show with James Corden, where he jested on his likeness to award-winning pop artist Ed Sheeran, Grint recently sat down with various publications to discuss the new project and answer some questions on his past with Potter, as well as his thoughts on the future.
During his interview with Entertainment Weekly, Grint shared his review of the acclaimed West End play, Harry Potter and the Cursed Child,
"It's an amazing show. I actually loved it. It blows your mind to see this magic world on stage live in front of you. It's amazing. It just shows how clever J.K. (Rowling) is to be reinventing it and making it live on in something different. It's amazing."
When asked about his experience watching actor Paul Thornley play the adult Ron Weasley, Grint said,
"I wasn't really prepared for it. It hit me quite hard. It was kind of like an out of body experience. You're seeing someone else take on a character that you've known for so long. I kind of grew up with Ron. I do feel like a lot of me is in that character. I have a weird relationship with Ron, where it's kind of basically me. And seeing it live on is very surreal."
In another dialogue with Vulture, Grint was asked if he was surprised to be sorted by Pottermore into Hogwarts House Hufflepuff, to which he replied,
"Yeah, and a little bit disappointed to be honest. That's just not the coolest one, is it? Yeah, it is a really clever algorithm. I think I did it a few times as well, and it was always Hufflepuff. You want to be like Gryffindor or Slytherin."
In both of the above interviews, as well as in another with USA Today, Grint discussed his future in acting and the types of roles that do and definitely do not appeal to him. In his interview with Vulture, Grint was asked about selecting roles that distance him from Ron Weasley. To that he responded,
"Yeah, I think it's always going to be a challenge. They're so widely liked and watched and new generations are coming into it, so it'll always be there. It's never really been a conscious decision, I didn't really go out to pick shocking, very adult roles. I'm driven by scripts and people around me. But yeah, you do want to try and step away from the comfort zone."
Of course the subject of Disney royalty arose in these discussions since Harry Potter alum Emma Watson is currently starring in Disney's much anticipated live action version of Beauty and the Beast. About this he said,
"It's amazing, I haven't seen it yet, I'm looking forward to seeing it."
What did he say about playing a Disney prince himself?
"I don't know if I would really fit into that world, but yeah, I bet it's fun."
USA Today suggested that maybe Grint would be well-suited to play Britain's Prince Harry, who fans have noted share quite a resemblance.
When conversation turned to his post-Potter career, Grint was asked how he felt about working in television as opposed to the kind of long-term film commitment he experienced growing up,
"That's always appealed to me, the kind of short-term little interesting characters. TV's a really exciting thing to be doing — it's so much fun, and in film, you don't really have the opportunity to develop a character over a long period of time and with a series, you can really carve out something quite interesting. I do like bold characters — I find it easier to escape into those."
No matter where Rupert Grint lands next, Harry Potter devotees will be sure to keep an eye on their favorite ginger, and no doubt there are plenty of Hufflepuffs out there that are proud to share a house with him!
Vulture's online version of their interview with Rupert Grint can be seen in its entirety here, Entertainment Weekly's here, and USA Today's here.