'Fantastic Beasts' Picks Up Four Wins at Three Empire Awards!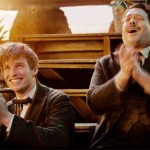 Mar 20, 2017
Empire magazine hosted its 22nd Three Empire Awards ceremony, and Fantastic Beasts and Where to Find Them came away as one of the biggest winners of the night, taking home four major awards!
And this is exactly how we feel about it.
#FantasticBeasts has won 4 #EmpireAwards for Best Actor, Production Design, Make Up and Costume! #ThreeEmpireAwards pic.twitter.com/BnDSLY2qZS

— Fantastic Beasts (@BeastsMovieUK) March 20, 2017
Fantastic Beasts won for Best Costume Design, though that's really no surprise. Colleen Atwood already won the Oscar for her amazing contributions to the film, and a careful look at the intricate period creations worn by main characters Newt, Tina, Queenie, Jacob, Credence, and Graves shows why. She masterfully chose cuts, colors, and fabrics to compliment the characters' personalities and story arcs.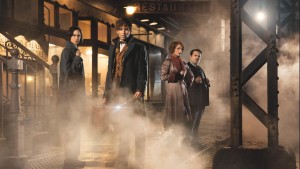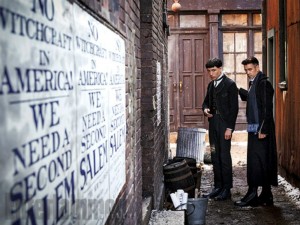 Leaky previously reported that Atwood said she was amazed the Harry Potter series never won an Oscar (we agree), so it's incredibly satisfying to see Fantastic Beasts being recognized. The article said:
"[She] noted that the contrast of this film to the Potter series prompted the film to receive the award, and praised the 'incredible artistry' throughout the entirety of J.K. Rowling's wizarding world."
Indeed, it is the uniqueness of the film, the challenge of showing a completely new and different part of the wizarding world, that is now setting it apart and drawing critical acclaim.
Fantastic Beasts also won for Best Make-Up and Hairstyling, a worthy win considering the impeccably-detailed 1920s hair and make-up featured in the film.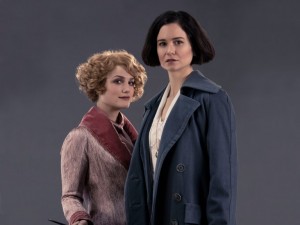 In another gratifying win, Production Designer Stuart Craig added to his BAFTA win by picking up the award for Best Production Design. Leaky reported on Craig's recent interview with Deadline, in which he discussed adapting his extensive experience with the Harry Potter films to Fantastic Beasts. He said:
"We learned on the Potter films that the magic works really well when it's born out of something that seems completely real; something you accept and believe."
Understanding this fundamental principle is what made Craig's work, and his resulting set designs, so effective and magical. He gives us a breath-taking view of New York, while also managing to inject it with the sense that there's more behind those walls than meets the eye. And, of course, there is.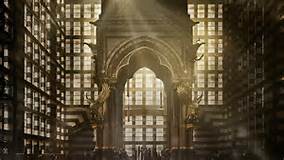 Last, but by no means least, Eddie Redmayne was named Best Actor for his portrayal of the awkward but lovable Magizoologist Newt Scamander.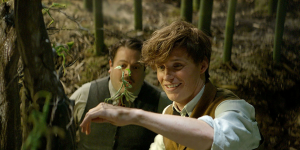 Redmayne is perfectly-cast as the uncertain Scamander, who's more comfortable with his magical creatures than with the magical community. Over the course of his adventures, however, he not only recovers the escaped beasts who mean so much to him, but he also forms new bonds of friendship, eventually developing deep fondness for his co-conspirators. Redmayne brings vulnerability and heart to the role, and we believe the authenticity of his journey. Recognition for his performance is well-deserved!
He is an inspiration to fans, old and young alike. Just ask the members of the John Paul Academy film club. The winners of the 2017 Into Film Award had the opportunity to meet Redmayne, himself. It was an extraordinary experience and, undoubtedly, a great encouragement for the burgeoning stars.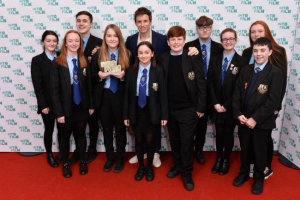 According to the Evening Times, the students review films, discuss the books on which popular adaptations are based, and also make films of their own. Who knows–this group may include the next Colleen Atwood, Stuart Craig, or Eddie Redmayne!
They follow in some remarkable footsteps, and we are proud of each contributor, those named and those who remain unnamed behind-the-scenes, for making Fantastic Beasts an amazing reintroduction to JK Rowling's spectacular wizarding world. We can't wait for the next one.
To read Empire Online's coverage of the awards ceremony and the other winners, click here.