Bonnie Wright Project in Tribeca Film Festival N.O.W.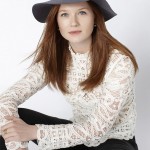 Mar 26, 2017
For the fourth year in a row, the Tribeca Film Festival will feature a new online work (N.O.W.) section in its line-up, and Bonnie Wright's web-series Phone Calls is one of the selections!
The N.O.W. section showcases 10 independent creators, featured throughout the April 19th to 30th festival run. The projects can be seen online at TribecaFilm.com and get two public screenings. Tribeca Programmer Liza Domnitz described the program to Deadline as follows:
"[N.O.W.] is driven by discovery, to find the most exciting, emerging storytellers working today…This year, we've curated an incredible group of filmmakers who've tackled comedy, genre and documentary – while varied, their commonality lies in an impressive ability to tackle everyday universal experiences, political realities and the esoteric with equal aplomb."
It's definitely an amazing opportunity for Bonnie Wright, known to fans as Ginny Weasley in the Harry Potter series. Though she has continued to act in the years since Deathly Hallows Part II brought our favorite wizarding story to a close, she has also stretched herself by taking a seat in the director's chair for a number of projects, of which Phone Calls is only the most recent!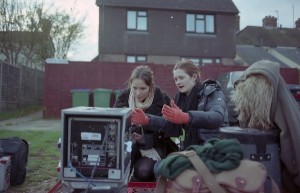 She graduated from London's University of the Arts: London College of Communication in 2012 with a degree in film and television production and has since founded her own production company, Bon Bon Lumiere. Wright has also partnered with Harry Potter alums on her efforts, directing and co-starring with David Thewlis in Separate We Come, Separate We Go and, most recently, directing Jason Isaacs in Medusa's Ankles.
Wright was also recently featured as part of the joint Bloom and OKREAL venture called "Moonshots," celebrating stories of successful and inspiring women. Leaky covered her inclusion and shared some of her thoughts on finding her place in the film industry and pursuing projects that challenge her. She said:
"I hope there is always an element of my work that I am insecure about. I think as an artist it's important to be vulnerable. I make films so I can explore the human condition and no one in life that you really want to be friends with [is] someone who has 'nailed it'."
She may not feel like she's "nailed it" yet, but being included in the Tribeca Film Festival is an honor, indeed. She has arrived and will, we hope, receive some well-deserved attention for her work.
See Wright's post to Instagram below sharing her excitement over the N.O.W. line-up and screenings. See the links she provides for more information and show your support!