Terrifying Transmissions and Posters Released for Katherine Waterston's 'Alien: Covenant'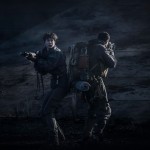 Apr 20, 2017
Katherine Waterston, known to Potter fans as Tina Goldstein in Fantastic Beasts and Where to Find Them, stars in the upcoming entry into the Alien sci-fi thriller franchise, Alien: Covenant. Promotional clips and posters for the film, directed by Ridley Scott, are rolling out as it nears its May 19th release, whipping fans into a frenzy.
Over the last few days, transmissions from the ill-fated crew of the Covenant colony ship have surfaced, including communications from Daniels, played by Waterston, Tennessee, Rosenthal, Oram, and Lope. Check out the videos below, all of which are interspersed with eerie–and foreboding–cut-a-ways.
Daniels:
Tennessee:
Rosenthal:
Oram:
Lope:
It doesn't look good for the crew, and if you caught Leaky's recent coverage of plot spoilers and theories, you know exactly how harrowing their situation is. The newly-released posters for the film only serve to heighten the sense that this film will be filled with action-packed intensity.
Coming Soon shared the new international poster from South Korea, which features Walter (Michael Fassbender), Daniels (Waterston), and Oram (Billy Crudup, along with a menacing Xenomorph!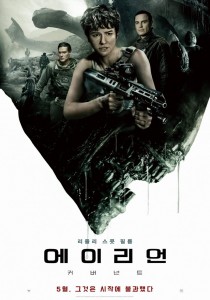 The article also included Empire Magazine's special cover for their limited edition Alien: Covenant issue, available only to subscribers. It features a darkly-sleek version of the classic creature, teeth barred and sinews taut. The version on newsstands today will sport a different cover. See more in Coming Soon's photo gallery here!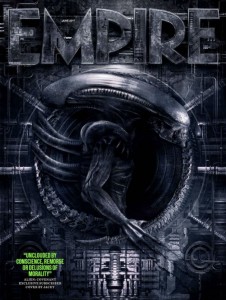 On a lighter note (if there is one when it comes to this series), Digital Spy reports that Waterston revealed her inspiration for Daniels' hairstyle. She said she studied the habits of actual astronauts, including their method for trimming hair in space. Not surprising, given the amount of prep work most actors put into learning the nuances of their character's personalities and occupations.
But then she admitted that there was more to it–and it's quite a fantastic connection. According to Digital Spy, she told Empire that the idea came to her after admiring the bowl cut Ezra Miller adopted while playing the role of Credence Barebone. Apparently, Waterston thought it was "pretty cool!" That's debatable, but we have to admit it suits what we've seen of Daniels so far!
Look for even more teasers to surface in the next few weeks! Are you getting excited, Potter fans?! Or will you be staying home for a good book series (we know which one) or your favorite tried-and-true home theater experience?