Jack Thorne Gives Writing Advice and 'His Dark Materials' Updates–and Other Theater News!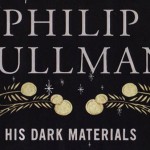 Apr 24, 2017
We've got a broad range of theater news this week, from Jack Thorne's writing tips and updates on the His Dark Materials series to James Phelps joining the newly-established Adam Morley "Sponsor a Playwright" Bursary panel to support burgeoning writing talent.
Coming off his award-winning success penning Harry Potter and the Cursed Child for the stage and National Treasure for television, Jack Thorne shared some invaluable advice for aspiring writers at the BFI and Radio Times Television. According to The National Student, he boiled it down to seven main points.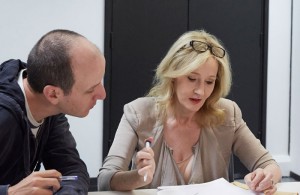 First, it is essential to find your own voice or style. You may be retelling a story that's been told countless times before, but it will be how you tell it that makes it interesting and different. And don't be afraid to collaborate. Sometimes, bringing multiple visions together can be magical! (See above.)
Second, he suggests starting with the plot twist. Know where you want to end up, so that you can determine how best to get there. Create the drama around that point.
Third, know your characters well enough to know what actions and dialogue are consistent for them. If it helps to have more detail and backstory, put the time into developing it. Write multiple drafts, if needed, and scrap material that's not working. He said, ""I write a lot of dialogue and then throw it away. Sometimes you have to be prepared to do that. I will write sometimes 25 drafts of dialogue and only ten of them will be seen by someone else."
Fourth, don't pigeon-hole yourself into a specific genre. Focus more on communicating your theme through well-developed characters.
Fifth, don't give away too much too early. Let the story unfold in a way that keeps readers wanting more!
Sixth, he is very adamant about writing what matters to you. Make it a story you're personally invested in.
Seventh, he reiterates that you should strive to be unique, telling the story in a way no one else can.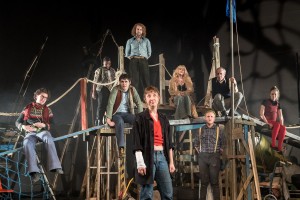 These guidelines have enabled Thorne to keep his own writing fresh and engaging, and he's currently channeled that passion and skill into his new musical Junkyard, which opened April 20th at the Rose Theater after a run at the Bristol Old Vic.
A (v cool) Junkyard playground has made a piece of our #Junkyard musical. Amazing. We open tonight at @Rosetheatre. https://t.co/ohRkOdJxek

— Jack Thorne (@jackthorne) April 20, 2017
Thorne has also been working on a television adaption of Phillip Pullman's His Dark Materials. Though it's in the very early stages–still in the process of casting main characters–Digital Spy reports that he told Radio Times, "It's at an exciting point where we're just throwing things at the page and trying to work out what works and what doesn't."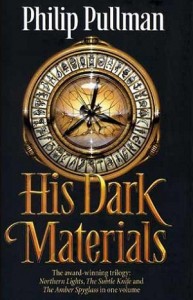 Thorne added that he could not comment on whether they had made any major changes. However, he confirmed:
"The most important thing is being loyal to the books, and trying to tell those books as well as we possibly can.

"The advantage of television is we can slow down. In the film and on stage they had so much plot to get through, so much plot to churn through, whereas we've got the luxury of having time to get to know [the characters.]"
For playwrights hoping to follow in Thorne's distinguished footsteps, a new opportunity is available through the Adam Morley "Sponsor a Playwright" Bursary. It aims to support writers of diverse backgrounds and was founded by writer and director Adam Morley, also the executive producer of Actor Awareness.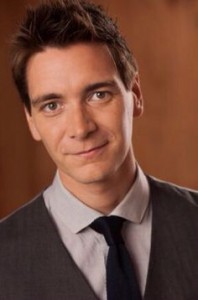 According to The Stage, fifteen plays were shortlisted for judging after a blind admission process. James Phelps, known to Potter fans as Fred Weasley, is on the judging panel selected to award the 1,000-pound bursary.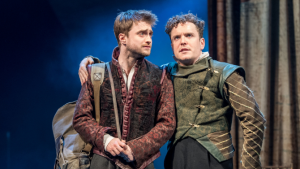 And we've also got a bit of news regarding actors charged with bringing our favorite scripts to life. Dan Radcliffe (Harry Potter), Jude Law (young Albus Dumbledore), and Imelda Staunton (Dolores Umbridge) are all in the midst of starring runs on stage. For those who cannot make it to the various theaters where they perform, the Electric Palace in Bridport will feature live screenings of these featured plays, and others, this summer.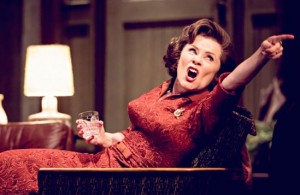 Bridport News reports that Radcliffe's Rosencrantz and Guildenstern Are Dead can be viewed Thursday, May 4; Jude Law's Obsession will be screened Thursday, May 11th; and Imelda Staunton's Who's Afraid of Virginia Woolf? will be seen in June.