Happy Birthday, Robert Pattinson!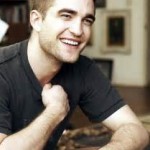 May 13, 2017
Robert Pattinson turns 31 today, and we're going to celebrate like students cheering Cedric Diggory's selection as Hogwarts Champion!
The role of Diggory in the Harry Potter series is, after all, the one that brought Pattinson to our attention. Pattinson played the part of the beloved Hufflepuff and accomplished wizard with an understated charm, making Diggory's easy affability believable. He was popular but not arrogant, able but not over-confident.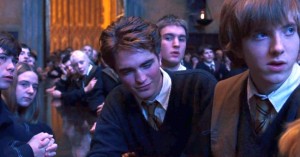 And it was Diggory's innate sense of fairness and loyalty that led him to suggest that he and Harry take the cup, and the honor, of Triwizard Champion together. Pattinson brought warmth and heart to the character, and we believed him to be as generous, selfless, and brave as Rowling intended him to be.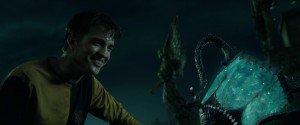 Since Pattinson's success in Harry Potter and the Goblet of Fire, he has gone on to star in a wide variety of films, including blockbusters and independents, and his breakout role came when he was cast as Edward Cullen in the Twilight Saga. He featured prominently in all five installments of the series and interspersed those years with projects that would expand his repertoire, enable him to work with many notable directors, and explore a broad range of characters.
In Remember Me, he played a 9/11 victim who dies before he's able to fully reconcile with his father and find happiness with the new love in his life. In Water for Elephants, he was a veterinary school dropout who joins a traveling circus. In Bel Ami, Pattinson played a man rising through the social ranks by manipulating influential women. And in Cosmopolis, he portrayed an asset manager whose world devolves in one day's tour of the city, his limousine the scene of his downfall.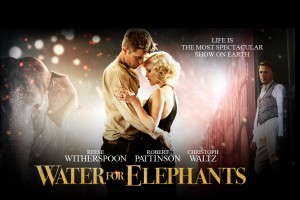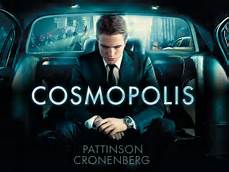 Pattinson established himself as a man drawn to challenging, complex roles and directors with unique vision and, after the last Twilight entry in 2012, he went on to star in The Rover, Map to the Stars, Queen of the Desert, Life, and The Childhood of a Leader.
He recently told Collider:
"Yeah, and it's amazing as well how people if you want to get a different role, the majority of time the producers or directors want to see you play a similar role already, whereas the only thing I really want to do is swing wildly from one end to the other [laughs]. But then I think after it's just starting to kind settle into the kind of area that I want to be in. I knew it would take a long time, but like this year working with Claire Denis and I'm probably going to work—I don't know if I can say it yet [laughs]…I think I'm going to do something with Antonio Campos as well."
With an attitude reminiscent of Diggory himself, Pattinson is unafraid to take on smaller roles if he finds them creatively satisfying. And he doesn't shy away from characters that come across as unflattering, either in demeanor or appearance, if that element is essential to the nature of the role.
In The Lost City of Z, which premiered last month, Pattinson played Henry Costin, aide-de-camp to British explorer Percy Fawcett. The film was shot in extremely difficult conditions, and he lost weight and gained a beard in order to accurately tell the story of their expeditions into the Amazon.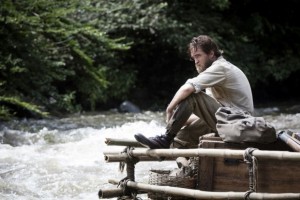 Leaky reports that his roster of upcoming films includes Good Time, Damsel, Idol's Eye, and High Life, and the first teaser photo of Pattinson in the crime drama Good Time was recently released.
According to Variety, the film, directed by Josh and Benny Safdie, who are well known in the indie community, will premiere at the 70th Cannes Film Festival as a competition title and is set for U.S. release August 11th.
Imdb.com also recently added The Trap, described as the story of an ex-con who is "out for revenge against a gangster rapper and former friend who let him take the fall for a robbery they committed 14 years earlier," to his filmography. Al Pacino and Benicio Del Toro are listed as co-stars.
We wish Robert Pattinson continued success in his career and a birthday celebration worthy of a Hogwarts alum!