Weekly Roundup: John Hurt's Last Film, Matthew Lewis on Playing Snooker With Rupert Grint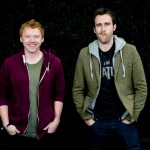 Apr 21, 2017
The past week has seen the launch of the Wizarding World in Japan's Expecto Patronum night show, news on the Potter trio's latest projects, curious updates from James and Oliver Phelps, Warwick Davis at the Star Wars Celebration in Orlando, an interview with Fantastic Beasts' Alison Sudol on art and nature and clips from Katherine Waterston's Alien: Covenant.
Our latest weekly actors roundup brings news on John Hurt's last movie appearance, Matthew Lewis's snooker escapades with Rupert Grint on set of Harry Potter, Johnny Depp speaking out against the death penalty at an Arkansas rally and new films from Potter's Imelda Staunton, Timothy Spall, Bill Nighy and Robert Pattinson.
John Hurt's Last Film, My Name Is Lenny 
After passing away shortly after his 77th birthday in January, legendary actor John Hurt –  Potter's Ollivander – will make his last on-screen debut at Leslie Salmon in upcoming drama My Name is Lenny, based on bare-knuckle fighter Lenny McLean. Actor Frankie Oatway, who also stars in the film, comments on first meeting the late actor:
"I met John back in the late 90s when I was a builder. It was while I was doing a conversion on a fitness club in Kensington. I went out to get some tools out my van. I was gutted to discover my tools had been nicked, but who did I happen to bump into? None other than John Hurt doing a bit of shopping. I said 'Excuse me, mate, you didn't see anyone breaking into my motor, did you?' Then I realised it was John Hurt!"
The film is set to release on June 9th. Read more here, and interview with Frankie Oatway here.
Matt Lewis Admits He's Terrible at Snooker, Despite Practicing on Potter set with Rupert Grint
Speaking on his passion for snooker's World Championship, Matthew Lewis told Yorkshire Evening Post that he's an absolutely terrible snooker player, despite practicing on set of Harry Potter with costar Rupert Grint (and being a bit of a snooker snob): 
"Rupert used to have a pool table in his room but I used to sit in the corner tutting. It's not snooker, is it?"
"We used to play quite a bit. Rupert and I were pretty even, but with Rupert having the table in his room he used to get a lot of practice. I always think if you can do it on a snooker table you can do it on a pool table, so we used to be pretty close in our matches."
Read more about Lewis's latest projects in the interview here.
First look at Robert Pattinson in Good Time
Potter's Cedric Diggory will feature in another indie film premiering at the Cannes Film Festival as Connie in Good Time. The film "follows a bank robber who finds himself unable to evade those who are looking for him" and was directed by The Safdie brothers, regular contenders at Cannes. Read more about the film here and see a photo of Pattinson below: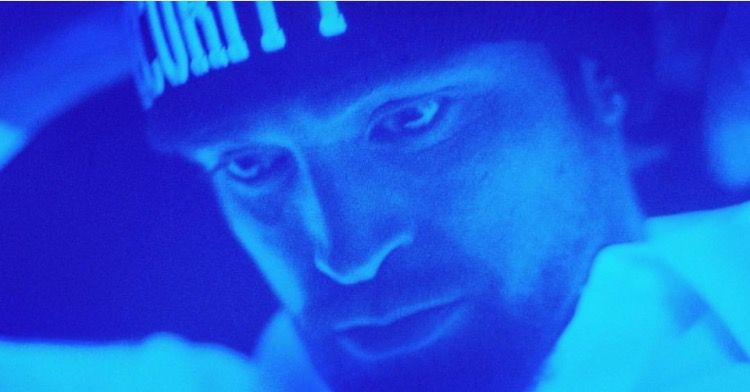 Imelda Staunton and Timothy Spall in Finding Your Feet
Potter's Umbridge and Pettigrew will costar in new feature film Finding Your Feet, previously reported on by Leaky in December. Frankie Oatway also stars in this film, and recently said of working with Imelda Staunton:
"It's a very funny film. I got on famously with Imelda. She was so lovely to work with."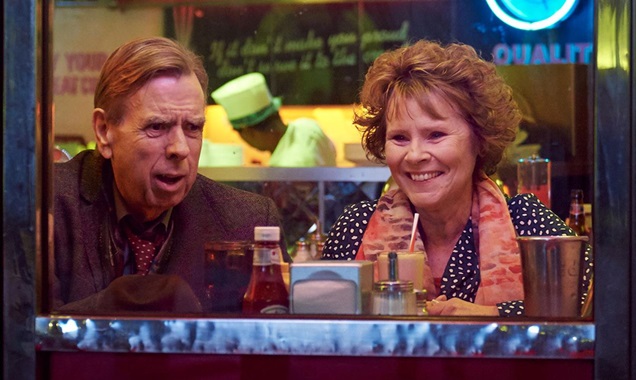 The film is directed by Richard Loncraine and written by Meg Leonard and Nick Moorcroft, and will release this year. A summary is as follows:
"On the eve of retirement a middle class, judgmental snob discovers her husband has been having an affair with her best friend and is forced into exile with her bohemian sister who lives on an impoverished inner-city council estate."
Nick Moorcroft also directed Urban Hymn – starring Potter's Shirley Henderson (Moaning Myrtle) – the US release date of which has just been announced as May 12th!
Imelda Staunton will also star in 10 minute short film Little Bird, directed by Irish actress Emily Taaffe and inspired by the disappearance of her great aunt. The film is making its debut at the New York Tribeca film festival occurring this month (April 19th-30th), and has the potential to develop into a full length feature, according to the Irish Independent. The team on Little Bird is also 80% female. Taaffe says of the movie:
"My great grandmother had a sister who left Ireland during the 1940s and was never heard of again"
"Our story [Little Bird] explores how far one young woman will go to fly her cage and what she's willing to leave behind."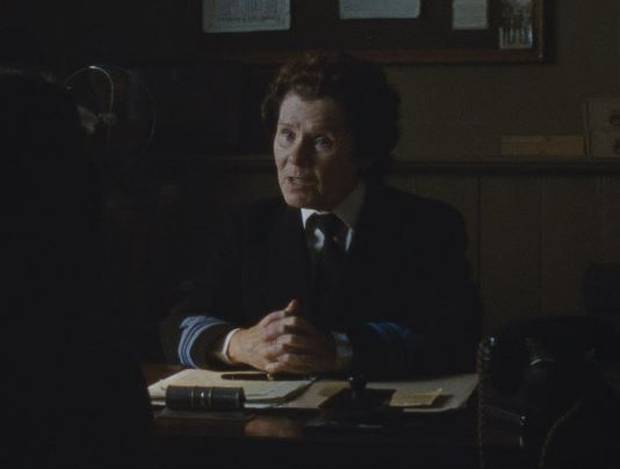 She tells the story of Staunton signing onto the film that her friend who'd previously worked with the Potter actress on stage passed on the Little Bird script:
"A week later I got out of the shower and I was checking my emails and there was one from Imelda's agent saying she loved it and would really like to be involved.  I let out a roar!" laughs Emily.
"She was absolutely amazing.  She was totally professional obviously and really an absolute example for me of how I would like to be when I'm a grown up!  She was a real inspiration, really generous with her time and her talent."
Emily admits she was "hugely intimidated" by the acting legend, but adds, "I feel in love with her completely".
Read more about the film here, and see the trailer below:
Thrilled this Thursday to share our trailer from the brains @create_ldn Come see us @Tribeca 2017! https://t.co/5kFeeFGuS6 #womeninfilm

— Little Bird Short (@littlebirdfilm) March 16, 2017
Bill Nighy in Bookshop
The new Barcelona-Sant Jordi International Film Festival launches today, and an exclusive preview of Isabel Coixet's The Bookshop – starring Harry Potter's Bill Nighy (Rufus Scrimgeour) and based on Penelope Fitzgerald's novel – will be shown at the event. Variety reports on the film:
"Set in a quiet English village in the '50s, "Bookshop" follows Florence Green, a cheerful woman determined to open a bookshop –the dream she had with her dead husband– in a place very far from bustle and liberal freedoms of big cities."
Read more here.
Johnny Depp Speaks Out Against Death Penalty at Arkansas Rally
After commenting on the case of Damien Echols – who spent almost twenty years on death row after the murder of three children – in HBO documentary Paradise Lost, Johnny Depp joined an Arkansas rally against the death penalty saying, "Arkansas almost put an innocent man to death. I don't believe that possibility should ever happen again". The Fantastic Beasts actor joined hundreds outside the Arkansas state capitol building to protest the decision to execute seven men in 10 days:
I talked to Johnny Depp immediately after his appearance at the Abolish the Death Penalty rally. Here's his take on the death row inmates: pic.twitter.com/LPnloeuW00

— Josh Berry (@_joshberry) April 14, 2017
Read about the rally here.