A Very Potter Announcement For LeakyCon 2017!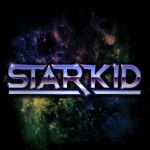 Jun 01, 2017
Incase you missed the exciting news, a trio of trios from the amazingly talented Team Starkid (who brought us the A Very Potter productions) will be attending LeakyCon 2017!
Coming up with ever more creative ways to announce their rapidly expanding guest list, LeakyCon tweeted Starkid backwards thinking we wouldn't notice:
Hmm…what's this? An undiscovered Fantastic Beast, perhaps? pic.twitter.com/8IeafnT03i

— LeakyCon (@LeakyCon) June 1, 2017
According the Newt Scamander's notes on the mysterious species, Dikrats are often found in groups of three…

— LeakyCon (@LeakyCon) June 1, 2017
And then announced the nine members of Starkid in attendance – how long did it take you to book your tickets after seeing this?
Please join us in welcoming @NickLangTweets, @Brian_Holden, and @FunkWalk, our first trio of Dikrats—er… #StarKids to #LeakyCon2017! pic.twitter.com/mePoNK5gW6

— LeakyCon (@LeakyCon) June 1, 2017
Our second #StarKid trio is @JaimeLynBeatty, @LaurenLopez1, and @GhostyDiddy! Help us welcome them back to LeakyCon! pic.twitter.com/IHBb4ZJAST

— LeakyCon (@LeakyCon) June 1, 2017
The last in our trio of trios is @Dylan_Saunders, @JoeyRichter, and @Claark! Join us in giving the gang from @TeamStarKid a warm welcome! pic.twitter.com/ep5GLzekbY

— LeakyCon (@LeakyCon) June 1, 2017
"Formed at the University of Michigan in 2009 with the debut of fan-made parody A Very Potter Musical, StarKid Productions is a coalition of writers, directors, actors, and designers dedicated to creating accessible, quality theater for the modern era. StarKid Productions has created nine original and parody musicals, including A Very Potter Musical, A Very Potter Sequel, A Very Potter Senior Year (performed live at LeakyCon 2012), Starship, Holy Musical B@man, Twisted, Ani, and The Trail to Oregon. To date, StarKid has reached over 180 million views on YouTube and captured the attention of national media, including Entertainment Weekly, Access Hollywood, Entertainment Tonight, The Hollywood Reporter, The Detroit Free Press, New York Magazine, and NPR."
We can't wait to see the team together again!
Check out the guest list (which includes Evanna Lynch, Katie Leung, Alfred Enoch, MinaLima and the Potter Puppet Pals, along with many others and some AMAZING Wrock bands), and find out how to book tickets here. LeakyCon will take place 31st August – 3rd September at the Citywest Hotel in Dublin, Ireland. We'll see you there, we hope!
LeakyCon's PotterWatch will be starting in just two days, read about the collective social media re-watch of all eight Harry Potter films here.
Let us know if you'll be joining Leaky and the PotterCast gang at what's set to be an incredible celebration of Harry Potter in just a few months time.