Eduardo Lima and Miraphora Mina Talk 'Harry Potter' Films and Fans!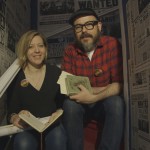 Jun 27, 2017
Eduardo Lima and Miraphora Mina of MinaLima are not only incredibly-gifted graphic designers whose contributions to the Harry Potter films truly brought J.K. Rowlings' vivid wizarding world to life, but they are also fans themselves!
In a recent interview with El Mundo, they spoke about their favorites from the series and the joy they derive from seeing members of the fandom delight in viewing the gallery they've created at House of MinaLima, where fans can also purchase prints, posters, and other Potter memorabilia.
Thanks @elmundoes for visiting #HouseofMinaLima & talking to Mira + Eduardo about their work on #HarryPotter films! https://t.co/HTKxgEcxyh

— MinaLima (@minalima) June 22, 2017
Eduardo said, "It's so nice to see the fans go there, and their faces when they go up the staircase, and the smiles, it's fantastic. It's very good!"
He went on to reveal that Bellatrix is his personal favorite. More broadly, he likes "all the bad ones–Umbridge, Bellatrix, Rita Skeeter…". And who can blame him? Like Jany Temime, costume designer for the Harry Potter films, there's something deliciously fun about designing for the villains and enjoying fans' reactions to their tangible infamy!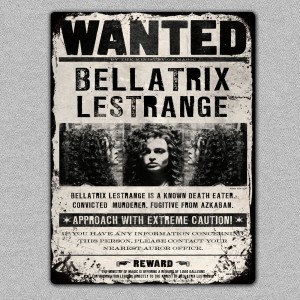 Mira, however, prefers the Weasley clan, anathema to the darkest of the pure-blood families for their interest in the Muggle world and acceptance of Muggle-born wizards. She said, "I think I'd take the whole Weasley family, just as a unit, because you can't really take one out. They all have qualities that you believe in!"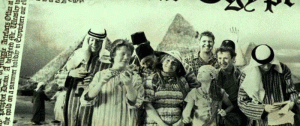 She quite right about that! There's so much to love about all these fantastic characters, and the devotion to detail which MinaLima has put into making every scene in the films believable, immersive, and magical is a personal and professional triumph. Their love for their work and for the fandom is evident in their every word–and every picture that's worth a thousand of them.
View the interview below, and note Eduardo Lima's touching recollection of Alan Rickman's Severus Snape near the end!