Weekly Round-up: Evanna Lynch's iAnimal Campaign, Potter Cast Collaborations & More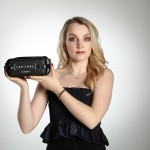 Jul 08, 2017
This week has seen been news in the Potter world as production began on the Fantastic Beasts sequel, and we prepare for an interview on CNN with J.K. Rowling on Monday.
Our weekly round-up brings news from Evanna Lynch's iAnimal campaign and a Disco Pigs interview and new promos from Toby Jones, Kenneth Branagh, Michael Gambon, Jason Isaacs and David Bradley. There's also a collaboration on the way from Zoe Wanamaker, Miranda Richardson, Matthew Lewis and Adrian Rawlins, as well as a comedy starring both Imelda Staunton and Timothy Spall. We also report on a school appearance from Warwick Davis in aid of a girl trying to raise awareness of his charity, Little People UK.
Evanna Lynch in Disco Pigs Interviews & Animal Rights Campaigns
WhatsOnStage recently released a 90 Seconds With Evanna Lynch promo of Disco Pigs, which starts at Trafalgar Studios on July 12th.
She calls the story romantic in a non-conventional sense and says it's Enda Walsh's 'celebration of imagination and youth' and brings back 'nostalgia of being a teenager'. Evanna also comments that rehearsals have been 'exhausting':
Evanna has also been busy promoting Animal Equality's 360 VR project, iAnimal, to promote the important benefits of being vegan:
She said on the experience – which lets you see through the eyes of a dairy cow:
"I just wanted to make myself as small as possible, and I was thinking that must be how the animals feel — that they just want to hide, but there's not any corner of comfort or peace in any part of their lives."
She added: "It's so cruel and so horrific, and if you're spending a few dollars to support this — it's just not worth it. If you're actually paying to support this you should know where your money is going or you should take ownership of what you're doing. I think it's the passivity of most people that makes this OK, that makes it go on. And the fact that it's all behind closed walls."
Read more about the project here, and more about Disco Pigs here.
Timothy Spall and Imelda Staunton in Finding Your Feet
A new trailer for Finding Your Feet has arrived, a comedy starring Harry Potter's Timothy Spall (Wormtail) and Imelda Staunton (Professor Umrbidge) – what an odd duo that would be! The comedy hits the big screen in October and is directed by Richard Loncraine. The story is as follows:
"When 'Lady' Sandra Abbott (Imelda Staunton) discovers that her husband of forty years is having an affair with her best friend, she seeks refuge with her estranged, bohemian, older sister Bif (Celia Imrie). Sandra couldn't be more different to her outspoken, serial dating, free spirited sibling. But it turns out different is just what Sandra needs and she reluctantly lets Bif drag her along to her community dance class, where gradually she starts finding her feet… and romance."
Watch the trailer below:
Toby Jones: Edinburgh Film Fest, Atomic Blonde & Jurassic World 2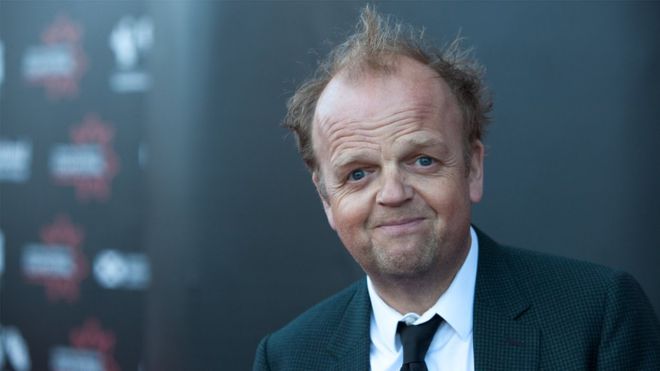 (Image Credit Ivon Bartholomew)
Toby Jones (the voice of Dobby) attended the Edinburgh International Film Festival last Sunday, a 12 day worldwide event hosting top actors and directors. Kaleidoscope, which stars Toby and was written and directed by his brother, Rupert, recently premiered in the UK.
Jurassic World: Fallen Kingdom recently wrapped filming (click here to read more), in which Toby Jones will join the franchise's cast. Though he's not in the trailer, Jones will also feature in Atomic Blonde, opening in cinemas on August 11th. See the trailer below:
Jason Isaacs in Red Dog: The Early Years and The Death of Stalin
Jason Isaacs is busy preparing for the launch of Star Trek: Discovery this September, but in the meantime, you can see him in the trailer for Red Dog: The Early Years, a prequel to Red Dog which releases on DVD and digital platforms on July 24th.
Isaacs will also star in the feature film of The Death of Stalin, the comics of which (by Titan Comics) release through Amazon on July 25th. The adaptation will be created by Armando Iannucci (The Thick of It, Veep), and the story is described as follows:
"Fear, corruption and treachery abound in this political satire set in the aftermath of Stalin's death in the Soviet Union in 1953.
When the leader of the Soviet Union, Joseph Stalin, has a stroke – the political gears begin to turn, plunging the super-state into darkness, uncertainty and near civil war. The struggle for supreme power will determine the fate of the nation and of the world. And it all really happened."
Read more here.
Miranda Richardson, Zoe Wanamaker, Adrian Rawlins and Matthew Lewis in Girlfriends
We previously reported on Miranda Richardson (Rita Skeeter) and Zoe Wanamaker's (Madam Hooch) roles in ITV's new show, Girlfriends, but it appears that Adrian Rawlins (James Potter) and Matthew Lewis (Neville Longbottom) will also be making appearances.
Richardson recently said of her role:
"A whole summer spent working on a women-driven script, written and directed by a woman who has proved herself many times over as a force of nature in TV drama alongside some of our most gifted female actors — what's not to like?"
Wanamaker also commented:
"I'm looking forward to working on this exciting new series with such a stellar cast. I have long been a fan of Kay's work and am relishing the opportunity to work alongside Miranda and Phyllis"
Filming has started on the six-part series, which will portray the struggle with the responsibilities of being women 'of a certain age'", dealing with death, divorce, discrimination and family issues in the lives of three friends. Read more here.
Zoe Wanamaker also attended the 80th birthday of playwright Tom Stoppard, along with Michael Gambon (Albus Dumbledore), Jude Law (to portray young Dumbledore in Fantastic Beasts), Ralph Fiennes (Voldemort), Helen McCrory (Narcissa Malfoy) and Dame Maggie Smith (Professor McGonagall). See photos of the night here.
Michael Gambon to Star in Little Women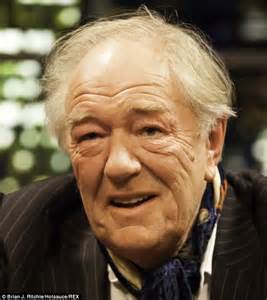 Gambon is set to star as Mr Laurence in PBS's Little Women, an adaptation of the novel by Louisa May Alcott. The adaptation will also star Angela Lansbury as Aunt Merch and Emily Watson as Marmee. The show will be directed by Vanessa Caswill and is the creation of Heidi Thomas, who said of the adaptation:
"Little Women is one of the most loved novels in the English language, and with good reason. Its humanity, humour and tenderness never date, and as a study of love, grief and growing up it has no equal. There could be no better time to revisit the story of a family striving for happiness in an uncertain world, and I am thrilled to be bringing the March girls to a new generation of viewers."
Read more here.
Kenneth Branagh in Dunkirk: New Images, Featurette and TV Spot
As previously covered by Leaky, Branagh (Professor Lockhart) will be starring in Christopher Nolan's WWII movie, Dunkirk, depicting the British military's evacuation from Dunkirk in 1940. The film will release on July 21st.
Kenneth Branagh appears in various new images from the film, released by Warner Bros and reported by Collider yesterday: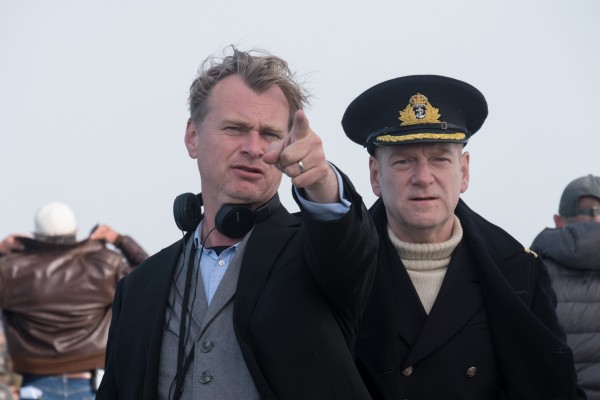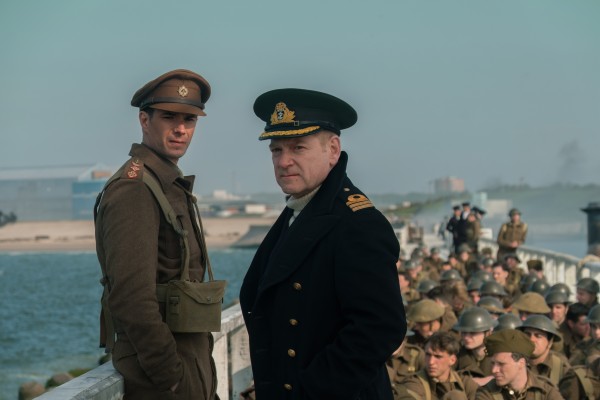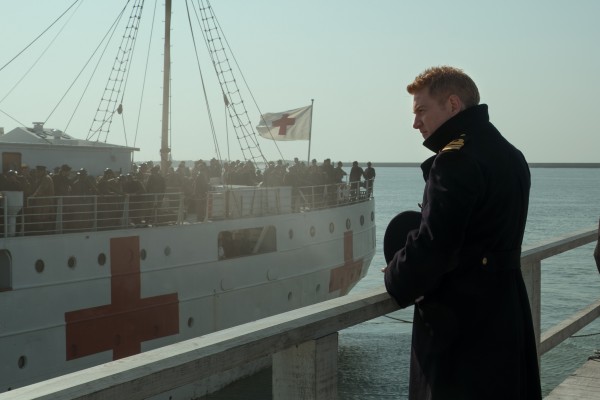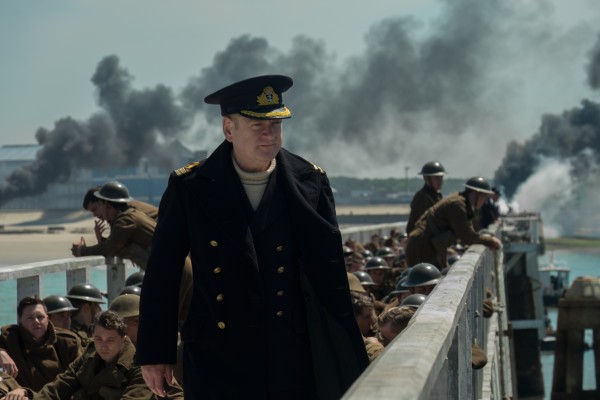 See the promotional material below:
In more exciting news for the cast of the movie, Prince Harry will be attending the premiere of the movie on July 13th, along with three veterans who served in  Dunkirk, Kosovo and Afghanistan. Read more about the film here.
David Bradley in The Strain Trailer & TV Spot
Bradley (Argus Filch) recently appeared in Doctor Who, and will also feature in the trailer and TV spot for the fourth season of horror TV show The Strain, by FX.
A summary is as follows:
"As the fourth and final season begins, nine months have passed. The world has fallen into darkness, and the strigoi are in control. The explosion at the end of season three triggered a global nuclear apocalypse. The resulting nuclear winter liberated the strigoi, allowing them to move about during daytime, and allowing the Master to establish a totalitarian regime.
Preying on the fears of the populace, the Master and his minions have created an unsettling alliance in "The Partnership." The majority of humans are now working for the strigoi, operating with a single understanding — collaborate or die. With the world in disarray and our heroes disbanded, each of them will have to overcome personal hardship and defy death for even the smallest chance at fighting back… All the while, the Master reigns supreme, furthering his scheme for the end of the world as we know it. In the face of annihilation…do our heroes have what it takes to save humankind?"
Watch the trailer and TV Spot below, and see season 4 from July 16th at 10pm et/pt on FX:
WARNING: Content of video contains horror/gore/violence
David Heyman to Produce Willy Wonka Prequel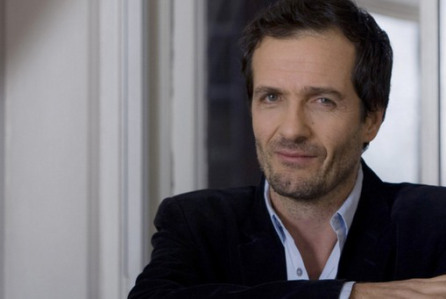 Warner Bros have been setting up a Willy Wonka prequel since late 2016, helmed by producer David Heyman. Ryan Gosling has reportedly been considered for the role of Wonka (originally created by author Roald Dahl),  who would be stepping in the footsteps of Gene Wilder and Fantastic Beasts's Johnny Depp.  The story of the prequel would focus on Wonka's early years, and how his Chocolate Factory came to be. Read more on developments here.
Warwick Davis Helps Raise Awareness of Dwarfism at a Local Primary School
Nine year old Jasmine Chapman recently enlisted the help of Warwick Davis to help raise awareness of dwarfism at Richard Bonington Primary School, where she attempted to raise money for Warwick's Little People UK charity.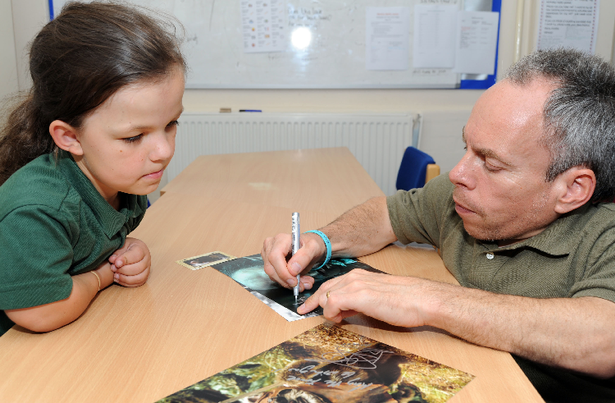 Davis said of helping Jasmine:
"I like to come into primary schools as it can help friends and family understand what it means to be short. Children are curious, so I come in to tell them we are all the same as you but only shorter.
"Everything has changed massively since I was at school, and we do live in a different world, now access and assistance for us is thought about across the board.
"But for me all those years ago that was a good thing as my parents were average height and said to take the world and make it my own, it won't come to you – now I'm here. Life is what you make it."
Read more here.
Tom Felton at Auckland Armageddon Expo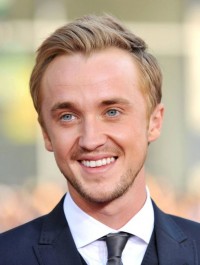 Fans of Tom Felton (Draco Malfoy) in the Auckland area will be pleased to hear that the Harry Potter star will be attending panels and meet and greets at the Auckland Armageddon Expo from October 20th – 23rd. Click here to read more.