J.K. Rowling's Full Interview on CNN: Supporting Lumos & 'Lost Manuscript' Reveal!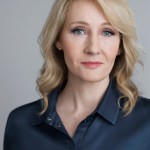 Jul 10, 2017
CNN just aired J.K. Rowling's exclusive interview with Christine Amanpour, on her children's charity LUMOS, dedicated to ending the institutionalisation of children across the world.
***UPDATE: Watch the full interview at the end of this article!***
During this interview, Rowling revealed that she wrote the 'political fairytale' she teased years ago – on her 50th birthday party dress (the party had a theme of 'your own private nightmare')!
Amanpour begins by teasing this reveal, then quickly focuses the interview on Lumos, with a clip of Rowling saying she wanted to 'write to make a difference' in her own way, having previously worked in humanitarian roles prior to writing Harry Potter.
Over eight million children are believed to be in orphanages, with many not even being orphans and needing to be reunited with their families. Lumos aims to reconnect children and families across the globe.
As @jk_rowling told @camanpour, all donations @lumos are covered by our 100% pledge – and go straight to programmes https://t.co/VhMgYeVUtU pic.twitter.com/eF9SQLC8Hn

— Lumos (@lumos) July 10, 2017
Rowling begins by saying that she previously didn't understand the scale of the problem, discovering a story in a Sunday newspaper about child institutionalisation and vowing to work her magic on the problem. Lumos was her name for the charity, which – as we know – is a spell in Harry Potter used to cast light.
She then revealed that her worst fear is 'powerlessness and small spaces', and said her sympathy for the child caged in an insitution – upon retrospection – reflected Harry Potter's caging in the Dursley's cupboard.
Amanpour then commented that Harry Potter has inspired many to help make global change through Lumos, and showed a clip of an empty institution, relaying that Lumos helped shut the instituition down and reunite children with families where possible, else providing safe, caring environments for children. As we know, Bonnie Wright and Evanna Lynch have seen Lumos's work in Haiti (see more here).
Rowling says Lumos's ambition is to end institutionalisation of children globally by 2050 – with eight million children (perhaps more) estimated to be in institutions, it's an ambitious aim, but we're sure they can do it with our support!
"The solution is donate – and volunteer differently." @jk_rowling feels strongly about orphanage #voluntourism https://t.co/8dQ2szWKYU pic.twitter.com/ivinT4L0Mj

— Lumos (@lumos) July 10, 2017
Amanpour shared her own experience of this issue in Romania as a young reporter, seeing firsthand asylums which held children in cramped conditions with little care and no education and inadequate healthcare, with children often found sitting in their own urine. With no rehabilitation programmes in place, it's crucial that charities such as Lumos are supported in their efforts to end child institutionalisation.
Jo said that she had a similar experience of visiting an institution, where – having been deprived of affection for years – any visitors from strangers (such as reporters) means they are desperate for any attention and crawl towards strangers with no reservations. Rowling then emphasised that this brings exploitation and trafficking of children, raising their vulnerability even higher.
She shared an emotional story of seeing a girl who would ask for her mother regularly at one particular institution – the nurse would often phone into the institution, pretending to be her mother. Rowling says she's often 'not allowed to see the worst' on her visits, but encounters like this revealed just how crucial Lumos's work is.
As @jk_rowling tells @ccni: 80% of children in orphanages are not orphans – and have at least one living parent. https://t.co/li4XEbXmaw pic.twitter.com/QE4iuXm2K3

— Lumos (@lumos) July 10, 2017
Leading into her own work, Amanpour asks about her experience as a single mother. Rowling comments that she was 'punchy' upon the release of Harry Potter and the Philosopher's Stone, feeling 'solidarity with single mothers' and openly sharing her story when her first novel became a global phenomenon. Jessica, her daughter, reportedly said she 'didn't remember being poor, just being happy'.
Have you wondered how Jo does it all – writing books, screenplays and overseeing huge cinematic projects as well as leading Lumos? We definitely have, on a regular basis! Amanpour asked how she juggles these responsibilities, and Rowling responded by telling that her husband – Doctor Neil Murray – actually went in her place to Moldova to see Lumos's work when Rowling was writing the Fantastic Beasts screenplay. Upon arriving at an institution, Neil saw a little boy, 'propped up on a chair, who clearly had multiple physical issues, who was suffocating'. As a doctor, Neil spoke to a nurse at the institution, who said that the fifteen year old boy would lay on his stomach and had been propped up for the visit. He was saved by Lumos and put into a hospital, thankfully!
Watching the @camanpour @jk_rowling interview? More about the notorious Krushari institution in #Bulgaria here https://t.co/HZnXOMHsaT pic.twitter.com/MJlDQc1Rtt

— Lumos (@lumos) July 10, 2017
Rowling then said Lumos has taught her that 'even if you're doing something with the best intentions, you may still unintentionally be doing harm', as any support for institutions will still 'inevitably cause the child harm'. Telling viewers how to help, she says that 'the most shocking figure in all of this is that least 80% of children in institutions are not orphans'. Lumos's number one goal is to reunite children with their families, which is actually 10 times cheaper than keeping the child in an institution. However, institutions are huge employers in local communities, so Lumos aims to retrain workers as social workers, nurses and more (so far they have retrained over 30,000 workers). Jo reinforces the message that poverty drives children into institution, demonstrating the need to support the community around institutions to prevent further issues.
Lumos places experts on the ground -native speakers, psychiatrists and nurses – who support communities and institutions with expertise to make change in over 18 countries, such as Haiti, Colombia and Moldova (where Lumos has led the closure of 80% of institutions), and recent invitations from Russia to review their institutions.
Rowling then says that she has covered all core costs, and that her main message to supporters is to 'donate differently and volunteer differently'. She then speaks directly to 'my people, who grew up with Harry Potter' , giving us this key message:
Don't volunteer in orphanages – you're propping up a flawed system!
"I had no idea about the scale of this problem"
Learn about the article that began @jk_rowling 's @lumos story https://t.co/o5mb9sFqQs pic.twitter.com/rX3HyjPaYw

— Lumos (@lumos) July 10, 2017
She doesn't know if she'll ever publish the fairytale mentioned earlier, but we're hoping that the reveal will bring at least a glimpse at the lost manuscript dress!
Jo finishes by explaining her use of 'J.K. Rowling', and her appreciation for having a separation between her professional and private identities thanks to her use of a pseudonym, despite the original intent of her use of initials meaning to encourage wider reading of the Potter series (well… actually a recommendation that she'd get more interest if readers didn't know her gender).
We're hoping the interview will be online soon for all to view! See more on Rowling's fairytale in a transcript released earlier here, and read more about Lumos on their official website here. Did you watch the interview? Let us know your thoughts!
80-90% of children living in orphanages have a living parent. Discover how we're reuniting these children w/ their families. #100andChange pic.twitter.com/C2NHeUpggN

— Lumos (@lumos) July 10, 2017
UPDATE: Watch the full interview below (click here if the tweet isn't working)!
Available to watch now: the full interview between @lumos Founder and President @jk_rowling and @camanpour #FamiliesNotOrphanages https://t.co/0cxMoXqF2b

— Lumos (@lumos) July 10, 2017