Happy Birthday, Rupert Grint!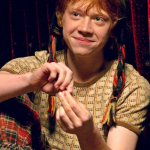 Aug 24, 2017
It's that time again, Potter fans! We're wishing Rupert Grint, the actor behind the loveable and loyal Ron Weasley, a very happy birthday. In celebration, let's take a moment to recall how he so perfectly captured the character and continues to prove to us through his current successes that casting magic was achieved the day he won the part in the Harry Potter film series!
He's a natural red-head, so that was always a check in his favor. The Weasley family is known for their bright red hair, and Ron wears it (and Molly's sweaters) like a badge of honor! (Be proud, Ron. Be proud.) But being Ron was about more than just appearances. Rupert needed to embody Ron's whole-hearted devotion, his friendliness, his likeability, his sense of humor–and with such an open face and honest smile, he was our Ron from the start!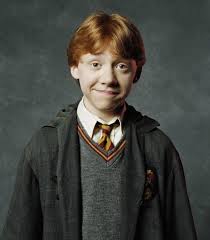 Rupert also continues to select parts in which he plays a bit of an oddball with a propensity for screw ups and wild schemes. Earlier this year he starred as Charlie Cavendish in the television remake of Snatch, a tale of the hijinks that ensue as small-time criminals get in over their heads.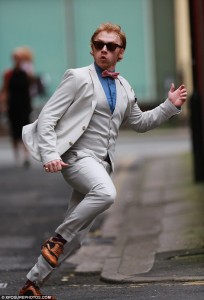 Not to say that Ron was a screw up, but he never quite had the right thing to say to Hermione. (We're discounting the moment he told her he found his way back to the camp in Deathly Hallows because he heard her voice through the Deluminator. That was perfect.) Ron was out of his league, so to speak, and Rupert struck the note of awkward earnestness and hope in the face of hopelessness to a tee. It was that vulnerable strength and integrity that made Ron the rock Hermione needed, after all, and it was a delight to see onscreen!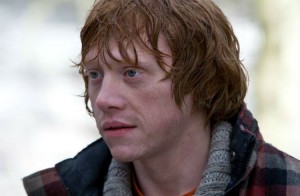 Most recently Rupert starred in the second season of Sick Note, playing Daniel Glass, a man who "is misdiagnosed with a fatal disease [and] he begins to notice how everyone around him treats him better. Suddenly, he has a big decision to make: come clean and go back to his old rubbish life or pretend to be ill," according to Imdb.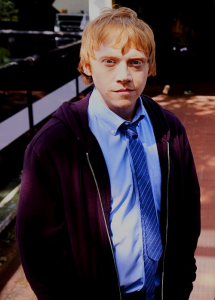 It sounds like just the sort of mess Ron might have gotten into. He did end up snogging dating Lavender Brown long past the time he seemed to realize it wasn't going anywhere, but he couldn't figure out how to easily let her down. And he was riding the high of leading the Gryffindor Quidditch team back to its golden status. (We didn't say he was perfect–he did some maturing in between Half-Blood Prince and the end of the series.)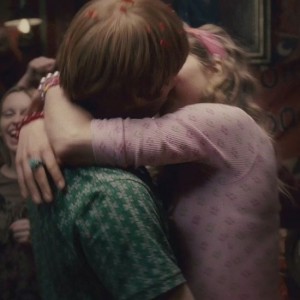 Rupert always managed to enlist our empathy rather than our judgment on Ron's behalf. He was one of seven children and the youngest boy in the Weasley family–it would have been entirely understandable if that rendered him insecure and starved for attention, but he was content (for the most part) to be one of an incredible trio. Even when momentary jealousy of Harry took over, and he played "second fiddle" yet again, he always quickly repented. When it came down to it, he truly cared more about his friends than he did about himself, and no one besides Rupert could have pulled off that inner conflict and heart so well!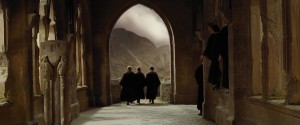 Finally, Rupert isn't afraid to make a joke at his own expense, and it is this, perhaps, that enabled him to portray Ron with so much ease and endearing humility. We still can't forget his appearance on MTV After Hours in which he traded on his undeniable resemblance to acclaimed popular musician Ed Sheeran. He was absolutely hilarious and made us love him all the more!
Rupert you lad x – https://t.co/nNJdJYI84O

— Ed Sheeran (@edsheeran) March 22, 2017
We're not sure what Rupert will be up to next, but we're absolutely certain that it will be entertaining to watch. We wish Rupert many happy returns and continued success in his career. Thanks for all the smiles and laughs–cheers!