New Funko Potter Exclusives for New York Comic Con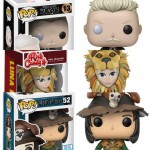 Sep 21, 2017
Licensed collectible company Funko has conjured a new round of Potter Pop!s just in time for the upcoming New York Comic Con. Let's take a look at this trio of mini wizards headed to the Big Apple…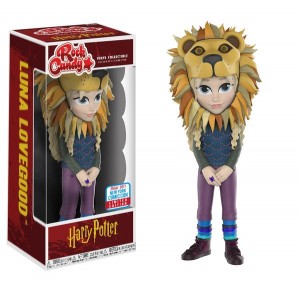 First up is the quirky but adorable Luna Lovegood Funko Rock Candy in her full Gryffindor regalia.  As always she's ready to cheer on her fellow Dumbledore's Army members on the Quidditch field versus Team Slytherin. This is certainly one of the most memorable images of Luna Lovegood, and Evanna Lynch, who played her in the films has said that the lion hat was her favorite Potter prop. Want to hear more from Evanna Lynch on her time in the Potterverse? Catch Leaky's coverage of Lynch's appearance at LeakyCon earlier this month here.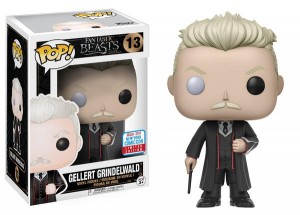 Next is a likeness of Dark Wizard Gellert Grindelwald who readers first got to know in Harry Potter and the Deathly Hallows. Grindelwald, who's played by well-known American actor Johnny Depp, looks to have a significant role in the Fantastic Beasts prequel series. Check out Leaky's latest news from the Fantastic Beasts 2 cast as well as a little storyline speculation here. If your Felix Felicis has deemed you one of the grand prize winners of J.K. Rowling's children's charity Lumos' Fantastic Beasts Crowdrise contest, maybe you'll be hanging out with Grindelwald on the set in the near future!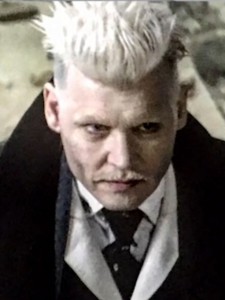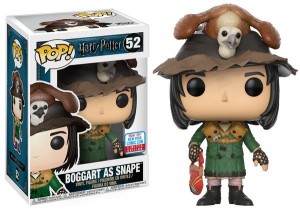 Last but certainly not least is a tiny vinyl of anti-hero Professor Severus Snape dressed as Neville Longbottom's grandmother. Fans will remember in Prisoner of Azkaban when Neville's evoked Boggart in Professor Lupin's Defense Against the Dark Arts class appeared as none other than the feared Potions Master decked out in gran's vulture-topped hat, fox-fur scarf and red handbag. How Riddikulus was that?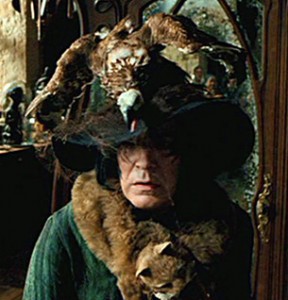 New York Comic Con, which is in its eleventh year, is scheduled for October 5-8, 2017 at the Javits Center in New York City. Details on the event can be found at their website here.
More info on the new Funko products can be found on their website here.
Are you a Funko collector? If so, post some pics of your favorite Potter Pop!s. We'd love to see them!
Funko images from Funko.com