Bloomsbury Reveals New Marauder's Map Illustration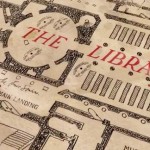 Sep 22, 2017
The new illustrated edition of Harry Potter and the Prisoner of Azkaban is currently available for pre-order from Bloomsbury UK. As a lead up to the official release date of the book, Bloomsbury suprised us with a sneak peek!
Across social media, Bloomsbury revealed the Marauder's Map as drawn by Jim Kay for this edition. This isn't the first glimpse we've gotten though, you can preview more illustrations from this new edition here, here, and here.
The official release date is October 3rd, but if you can't wait that long you can also pre-order from Amazon.
Check out the video embedded in the Tweet below.  The map is reminiscent of the map in the film, with the sepia tones of old parchment and ink.  It looks lovely and detailed and will undoubtedly make every reader wish to purchase it as a stand-alone item, like the Marauder's Map available from Warner Bros.
'#ISolemnlySwear that I am up to no good!' Behold Jim Kay's Marauder's Map from the next #HarryPotterIllustrated! https://t.co/gYpB2pLj4Z pic.twitter.com/kivBYpzpGd

— Bloomsbury UK (@BloomsburyBooks) September 22, 2017