Cursed Child First Broadway Preview Date and New Ticket Sales Information Announced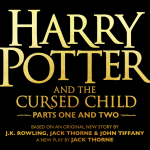 Sep 26, 2017
The team behind Harry Potter and the Cursed Child made some important announcements today related to the show's upcoming initial ticket release, ticket prices, and a first preview date for the Broadway production of the play.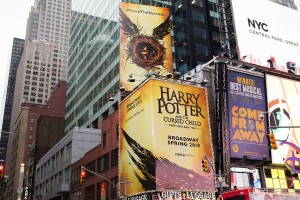 First Preview Date March 16, 2018
The first preview for the two-part Harry Potter stage play that begins nineteen years later is scheduled for March 16, 2018 at the newly renovated Lyric Theater with the official opening scheduled for April 22, 2018 as covered here earlier this year by Leaky.
On-Sale Date Now October 18, 2017
As also reported by Leaky, tickets were originally scheduled to go on sale October 12, 2017 after the October 1-5 Ticketmaster Verified Fan Registration, but the shows producers are delaying that process to make certain that ticket bots and scalpers are not purchasing tickets. Tickets go on sale at 11am EST on October 18, 2017.
Verified Fan Registration
As mentioned above, in order to purchase tickets for the New York run of Harry Potter and the Cursed Child, fans must first register through the Ticketmaster Verified Fan service. The Ticketmaster Verified Fan registration period will take place from October 1 at 10am EST through October 5 at 10pm EST. According to Pottermore, Show producer Colin Callendar had this to say about the process,
'Registration is not complicated at all – it's actually a very simple process,'[…] 'All you have to do is go to our website, click on "register for ticket access" and fill in your details. Everyone who does that, and is identified as a real person and not a bot, then has an equal chance of being selected to receive a code.'
Per the Cursed Child website,
"To register, visit HarryPotterthePlay.com/REGISTER, click on register for ticket access and fill in the requested details. All those who register and are identified as genuine ticket buyers, not bots or scalpers, will be equally eligible to receive an Access Code. The selection process is randomized to ensure access to tickets is as fair as possible and is in no way influenced by a patrons Ticketmaster purchase history. Those who receive an Access Code will have the opportunity to purchase tickets on a first-come, first-served basis on Wednesday, October 18."
Keeping in mind that fans who receive a code are not guaranteed tickets to a performance.
Affordable Ticket Prices
Also announced today were some magical ticket prices to see our favorite wizards on stage. The shows producers from Sonia Friedman Productions said this about making the play accessible to as many fans as possible,
"From the start of our journey bringing Harry Potter and the Cursed Child to the stage, it's been a priority to get tickets into the hands of theatregoers. Every performance at the Lyric Theatre will have 300 seats throughout the theatre at $40 and under per part, with 150 of those seats priced at $20 per part. As in London, where a large percentage of our audience are first time theatregoers, tickets will be available at a wide range of prices across all performances, to allow as much flexibility as possible," said producers Sonia Friedman and Colin Callender in a statement. "And while the play was conceived to be seen on the same day or consecutive evenings, it is also possible to purchase parts for non-consecutive dates, or even a single part."
Last weekend J.K. Rowling, Cursed Child playwright Jack Thorne and director John Tiffany sat down with CBS Sunday Morning to talk about bringing the Potter phenomenon to the stage as covered here by Leaky. Below, the three share more Broadway-specific information and discuss their desire to expose as many people to the art of theater as possible:
.@jk_rowling, @jackthorne and #JohnTiffany look ahead to #CursedChildNYC opening on Broadway. https://t.co/JjPFcQAN0Z pic.twitter.com/sRsOiEUVoR

— Cursed Child NYC (@HPPlayNYC) September 26, 2017
Are you planning to register for a Verified Fan code and try to get tickets to see Cursed Child on Broadway? Do you feel like you have all the information you need to give it a try? If so, grab your Felix Felicis and head to HarryPotterthePlay.com/REGISTER sometime between October 1-5. Good luck and let us know if you scored a golden ticket!