Cast Round-Up: Trailers for 'Darkest Hour,' 'Electric Dreams,' 'Kaleidoscope,' and Other News!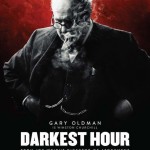 Sep 30, 2017
As usual, there's a wealth of news this week for our busy Harry Potter and Fantastic Beasts alums as they continue to work their magic in the television and film industries!
Here you can catch up on all their latest projects, including the debut of Jason Isaac's Star Trek: Discovery, the addition of David Bradley to Trollhunters, a new trailer for Timothy Spall's episode in Electric Dreams, a special guest appearance for Daniel Radcliffe in the animated Robot Chicken, and news from the London premiere of Rupert Grint's Snatch, as well as an International Emmy nomination for Kenneth Branagh in Wallander!
On the film side, Domhnall Gleeson and Gary Oldman continue to receive accolades for their respective biopics–Gleeson for Goodbye Christopher Robin and Oldman for Darkest Hour, which also has new stills, posters, and a trailer out this week. Jude Law may be set to join upcoming film The Rhythm Section, while Eddie Redmayne is reportedly in talks to join another musical adaptation! Last, we'll wrap up the news with a new trailer for the Toby Jones' thriller Kaleidoscope.
Keep reading for more details!
Jason Isaacs in Star Trek: Discovery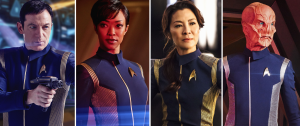 Jason Isaacs, infamous among Potter fans for his portrayal of Death Eater Lucius Malfoy, now plays the formidable but mysterious Captain Gabriel Lorca in the newest entry into the Star Trek series. Star Trek: Discovery debuted this week and Isaacs himself tweeted a link to fans with a shortcut to all the information they could want or need to be prepared for the premiere.
Here's everything you need to know to get ready for the #StarTrekDiscovery premiere. https://t.co/R29IFlDJsWpic.twitter.com/Yck95UTHG4

— Star Trek (@StarTrek) September 24, 2017
In order to help fans feel fully immersed and invested in the new show, the lengthy and exhaustive summary provides details about the setting, the plot, the deep cast of characters, and even specs on the ships–all of which are set 10 years before The Original Series with the unforgettable Captain James T. Kirk and Spock.
And while acknowledging that he's following in the footsteps of those strong Starfleet leaders, Isaacs purposefully sets Lorca apart, telling StarTrek.com:
"This is a very interesting, messed-up guy with a bunch of things going on inside…And it's not apparent when you first meet him. He's got all kinds of agendas that are involved. You just look for meat and potatoes, something to act. If I thought, 'Oh, do I want to be Bill Shatner or Patrick Stewart?'… I would have run crying and hidden in a cupboard."
Tune into the next episode and watch the drama continue to unfold as more of the new Star Trek canon is revealed and fans learn more about the captains and crew leading them into that undiscovered country.
David Bradley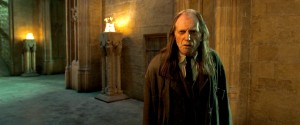 David Bradley, known as squib Argus Filch in the Harry Potter series, has now been announced as a recent addition to Season 2 of the Netflix series Trollhunters. Flickering Myth describes the animated series as follows:
"Trollhunters follows a group of friends who discover a fantastical world beneath their own, where a secret civilization of trolls exists. A magical amulet gives one boy, James 'Jim' Lake Jr, the Trollhunter mantle, and he must protect the good trolls from evil trolls from the Darklands (the Gumm-Gumms), and other dark creatures. Season 2 will see Jim traveling into the Darklands by himself and is set to debut later this year. The first season debuted in late December, so it'd be wise to expect a similar release date."
Bradley will voice "a mysterious figure with 'great magical powers' that isn't quite the mystical wizard the Trollhunters expect him to be." And though Bradley is new to voice acting, he will be joined this season by veterans of the genre–Lena Headey, his Game of Thrones co-star, and Mark Hamill, well known for many animated projects, including Batman: the Animated Series.
Eddie Redmayne Reportedly In Talks For Oliver!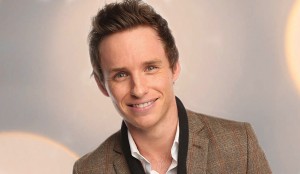 The Sun reported that Eddie Redmayne, currently filming the Fantastic Beasts sequel as our beloved Newt Scamander, may be in talks for a role in a film adaptation of the musical Oliver! The article suggested that Redmayne has shown interest in portraying the role of Fagin and reminded fans that he has already proven the strength of his singing ability as Marius in Les Miserables.
In fact, Redmayne was a member of the West End stage production as a young boy and reenacted his audition number on the Graham Norton Show. (Clearly, he's got the singing and dancing down! See for yourself below.)
Timothy Spall in Electric Dreams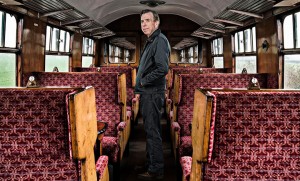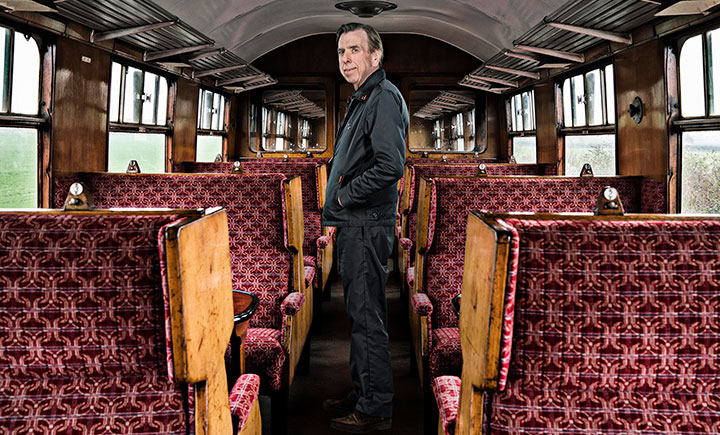 Timothy Spall, the unscrupulous Peter Pettigrew (Wormtail), is set to appear in the upcoming episode "The Commuter" for Philip K. Dick's Electric Dreams – written by Cursed Child's Jack Thorne. According to Digital Spy, Spall plays train station employee Ed Jacobson. The story arc will follow Jacobson as he is forced to deal with conflict in his family–specifically, his relationship with his wife and his son, played by Anthony Boyle (Scorpius Malfoy). However, complicating matters is his introduction into a strange alternate reality!
The Commuter. 9pm. Tomorrow night. @Channel4, w/ @antoboyle, @mrdharmalingam, @hayleySsquires, @Tuppence & Tim Spall https://t.co/J6U3OH9KIG

— Jack Thorne (@jackthorne) September 30, 2017
Watch below for an exclusive look at the episode airing this Sunday, Oct. 1. (Note: The video cannot be viewed in the U.S.)
Daniel Radcliffe in Robot Chicken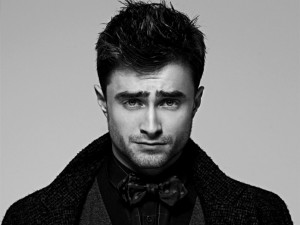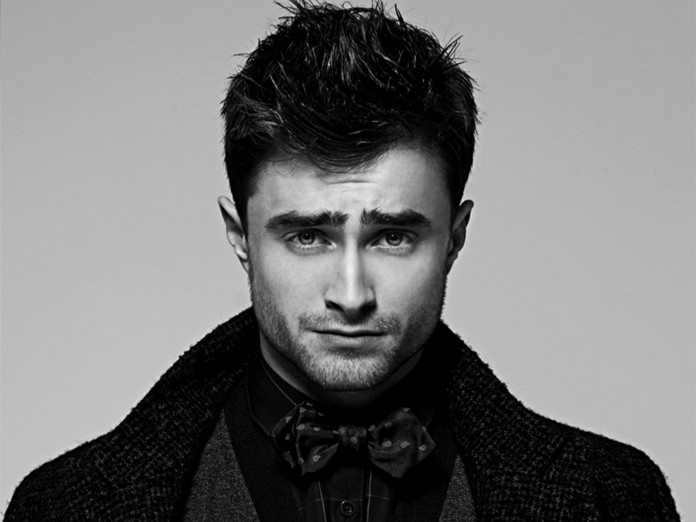 Daniel Radcliffe (who needs no introduction) will lend his voice to the upcoming Robot Chicken parody episode, The Robot Chicken Walking Dead Special: Look Who's Walking. Movie Pilot reported "the episode will begin inside a Walking Dead museum; the series regular Nerd runs into Old Man Carl, who tells him the true story of the apocalypse."
To make the special even more unique and entertaining, the episode will also include musical numbers, which is how Radcliffe makes his entrance. When it turned out one of the actors voicing a central character couldn't sing, series creators turned to Radcliffe, established in musical theater after his performance in How to Succeed in Business Without Really Trying.
The episode airs on Adult Swim Oct. 8. Tune in and listen for Radcliffe's voice among the zombies!
Domhnall Gleeson in Goodbye Christopher Robin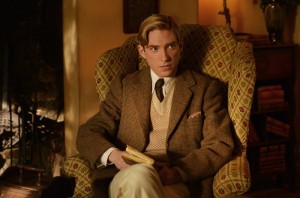 Domhnall Gleeson, known to Potter fans as Bill Weasley, next appears as A.A. Milne in the biopic Goodbye Christopher Robin, which premiered in London last week. Irish Central caught up to Gleeson, who spoke about his experience on the set of the family drama. He said:
"It's a wonderful cast. I would work with all of them again. Margot Robbie is wonderful. She is brilliant to be around and a really good person and actor. You want to hold on to those people. I have worked with her twice now and I hope that relationship continues over the years."
Robbie returned the compliment, enthusing over her co-star:
"He is unbelievable. He was amazing and he is such an incredible actor. I love the choices he makes with the roles he does. He is very funny and a wonderful person. He is the greatest guy in the world. I want to keep working with him forever."
The film from director Simon Curtis opens in Ireland and the UK Sept. 29 and is set for limited release in the U.S. Oct. 13.  
Rupert Grint in Snatch, Airing on AMC on Halloween!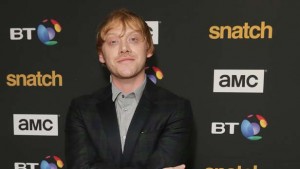 UK fans need wait no longer for Rupert Grint's updated take on Guy Ritchie's cult classic Snatch. According to BT TV, the 10-part television series will air on AMC Oct. 31 and recently premiered in London!
Grint pulls double duty on the production, acting as executive producer and starring as Charlie Cavendish, one of the twenty-something "hustlers who stumble upon a truck load of stolen gold bullion."
The series played in the U.S. on Netflix streaming service Crackle in March and was so popular that a second season has already received the green light. It looks like fans will be seeing much more of the dapper ginger-headed thief and his cohorts' escapades very, very soon!
Rhys Ifans On  The Importance of Welsh Literature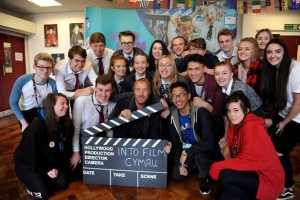 Rhys Ifans, Xenophlius Lovegood to the uninitiated, attended a question and answer session organized by Into Film Cymru, a UK charity which promotes learning through film. The Welsh actor first spoke to students about the importance of literature, emphasizing that these subjects, along with the arts, should be taught well in school.
According to Wales Online, he said, "Denying access to these vast seams of learning, to deny these to a young person is not just neglectful but tantamount to a crime." He did acknowledge, however, that while he loved reading, many a classmate did not, and film was often the medium that could bridge that gap. Ifans expounded:
"The impact of film on a group of people is priceless. You can analyse and discuss –that's where the power of film lies.
"Films are different to novels, which are just important, but people read novels in isolation. If you see a film it's for a community audience or a family watching together. It's something you can share and with that we create empathy with each other."
He concluded by exhorting attendees to consider the arts an investment in our young people and, by extension, our society.
Jude Law in The Rhythm Section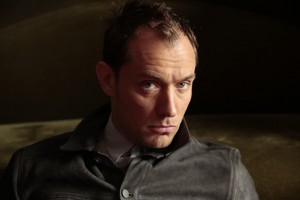 Jude Law, who reportedly wrapped shooting his scenes as young Albus Dumbledore for the Fantastic Beasts sequel recently, is now being considered for a role in The Rhythm Section alongside confirmed heroine Blake Lively. Variety described the film as follows:
"The movie is a contemporary adaptation of the first of Burnell's 'Stephanie Patrick' British series of four novels. Lively will play the titular heroine, who's on a path to self-destruction after the death of her family in an airplane crash–a flight that she was meant to be on. After discovering that the crash wasn't an accident, her anger awakens a new sense of purpose as she becomes an assassin to track down those responsible."
No details have been divulged regarding what part Law may be lobbying for, but it seems the decision should be finalized soon, since the report indicates production is scheduled to begin this fall.
New Photos of Gary Oldman in Darkest Hour
Gary Oldman, celebrated by Potter fans in the role of Sirius Black, is already getting widespread acclaim for his highly-anticipated portrayal of British Prime Minister Winston Churchill in the WWII drama, Darkest Hour, out Nov. 22. In advance of that exciting date, new images, posters, and a trailer have been released to promote the film!
Monkeys Fighting Robots featured the following (and more!):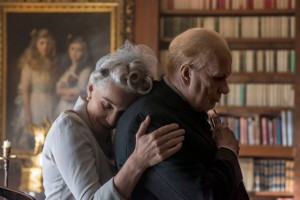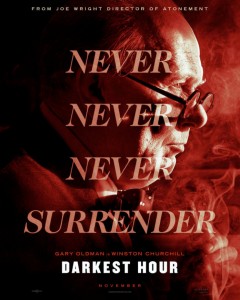 Entertainment Weekly echoed the glowing sentiments with their following comments about the new trailer:
"A quiet storm is brewing on the Oscar circuit in support of Gary Oldman's leading turn as Winston Churchill in Darkest Hour, the new trailer for which suggests portraying the British leader at his finest hour could push the actor to similar heights this awards season."
Glimpse the veteran actor's golden performance in the latest below.
Kenneth Branagh Wins International Emmy for Wallander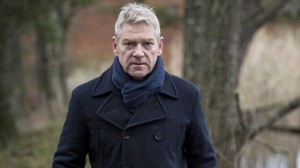 Variety announced that Kenneth Branagh, known as the insipid Gilderoy Lockhart, has received an International Emmy nomination for Best Actor for his performance in the series Wallander.
The series follows Swedish detective Kurt Wallander as he solves crimes and struggles with his own inner demons. Imdb.com calls the series based on the best-selling novels by Henning Menkell "brilliantly acted and visually dazzling." It's no surprise, then, that this acting great has been recognized for his work!
The International Emmys will be awarded Nov. 20 at the Hilton New York.
Toby Jones in Kaleidoscope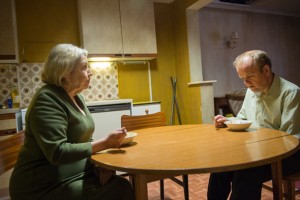 Toby Jones, voice of beloved House Elf Dobby, appears in the upcoming Hitchcock throwback Kaleidoscope. Centering on the unusual and caustic relationship between mother and son, the thriller pulses with tension in a style reminiscent of Psycho.
The film debuted at the Edinburgh Film Festival and is set to open in the UK Nov. 10. Watch the exclusive new trailer from Express below!