Happy Birthday to Sam Clemmett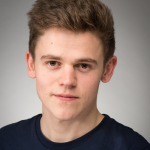 Oct 01, 2017
Sam Clemmett, best known as the original actor to take the stage as Albus Potter in Harry Potter and the Cursed Child, celebrates his 24th birthday today. Clemmett had only been acting a few years when he won the role of a lifetime as the youngest son of the Boy Who Lived and received rave reviews from the time he was cast. Even the maestro herself, J. K. Rowling, had this to say via Pottermore on Clemmett playing the son who lived in the shadow of his famous wizard father,
"There's much I could say about Sam-as-Albus, but we'd be into spoiler territory so quickly I'll just say we couldn't have cast better."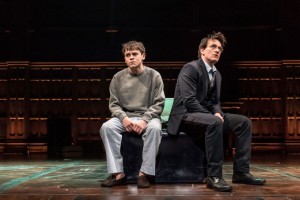 Image credit: Manuel Harlan
The young actor continued to charm audiences throughout his run at London's Palace Theatre. Even through the controversy within the fandom about Cursed Child's place in the Potter canon, Clemmett's embodiment of Albus has shined. The following quote is taken from Entertainment Weekly's article, "19 Year Later: Debating Harry Potter and the Cursed Child, published on September 1, 2017; the day that marked nineteen years after the Deathly Hallows epilogue and the actual date the Cursed Child story begins,
"I also feel like Albus gets a slightly bad reputation thanks to an angsty portrayal in the script, akin to Harry's ALL-CAPS FREAKOUTS in Order of the Phoenix, but in the play, his plight comes across as far more understandable and even, dare I say, relatable. I mean, it must genuinely suck to be Harry Potter's son. I'm thankful for Sam Clemmett for making Albus far more digestible in person."
In a 2016 interview with Interview Magazine, Clemmett addresses how he went about transfiguring that "angsty portrayal" of his highly anticipated character,
"When I first read it, I didn't like Albus at all. I think he's very tricky to like as a character, and I instantly wanted to find a version of him where he's not just an angsty teenager—there is something more to him than that. So I started talking to [the director] John about the backstory and how much of the Hogwarts world has he been allowed to see into, because obviously he's got the burden of his father's past and they don't get on. I always tried to find the similarities and the differences. He's very misunderstood young lad who's bullied at school, and I went through a stage of bullying, so for me, the starting point was looking at the bullying and how that affected him and shaped him as a person, and how that then affected his relationship with his father. Moving on from then, the friendship he has with Scorpius. A big thing about the play is the power of friendship, and that's one of the main themes throughout this whole story. They were my main starting points. Then, as we went through, physically trying to find him: how he walks, how he stands, how he talks. It is weird, as soon as you put the shoes on of the character for the first time, you kind of go, "Oh, this is what it feels like."
Leaky was lucky enough to score a ticket earlier this year to one of the most sought after seats in the West End and had this to say about Clemmett's performance,
"Sam Clemmett did a brilliant job as Albus Severus Potter – he portrayed the inquisitive and enthused qualities of young Harry, yet the fear and burden of being the son of The Boy Who Lived is evident from the offset."
Clemmett donned Albus's robe and wand so believably, he will be reprising the role on Broadway in 2018. As reported last month by Leaky, he accompanies seven of his original cast mates in the New York production of the Harry Potter play alongside Jamie Parker as Harry Potter, Poppy Miller as Ginny Weasley Potter, Noma Dumezweni as Hermione Granger Weasley, Paul Thornley as Ron Weasley and Alex Price as Draco Malfoy.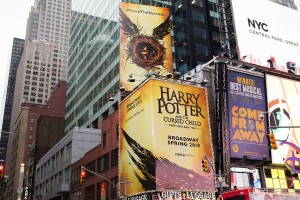 Of course he'll also join award-winner Anthony Boyle, who plays his unlikely on-stage BFF Scorpius Malfoy. These two Slytherin find they have much more in common than did their fathers, but have a penchant for getting into just as much trouble.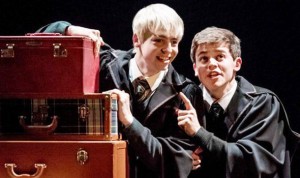 Image credit: Manuel Harlan
It appears that these young wizards have already apparated to New York and are ready to take the big apple as they settle in for a recent Broadway performance of the Tony-winning smash hit musical Dear Evan Hansen,
Very excited to see @DearEvanHansen with @antoboyle Smash it @BenSPLATT X pic.twitter.com/IgBJGjFNwv

— Sam Clemmett (@sam_clemmett) September 23, 2017
A Great Hall-sized load of magic is in store for Sam Clemmett in the coming months. We wish him a very happy 24th birthday and the best of luck reprising his role as Albus Severus Potter on Broadway.
Are you planning on seeing Sam Clemmett at the Lyric Theater in New York? If so, check out Leaky's recent coverage on Cursed Child Broadway tickets. The Verified Fan registration process takes place today, October 1 through October 5, 2017. Go to the Harry Potter Play website here to register and Good Luck!
Leaky's full spoiler-free review of Harry Potter and the Cursed Child can be found here.