Weekly Round-Up: Emma Thompson & Jim Broadbent's Modern-Day 'King Lear', Ezra Miller in 'Justice League' & More!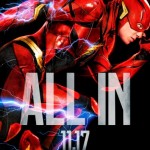 Oct 07, 2017
This week's round-up features a whole host of Harry Potter and Fantastic Beasts actors, from Jim Broadbent and Emma Thompson in a modern-day adaptation of King Lear to Evanna Lynch's latest animal welfare campaign. We also cover a new comedy starring David Tennant, a new trailer for Paddington 2, Helen McCrory and Natalie Tena in new series, as well as Ezra Miller in Justice League photos and Zoë Kravitz with Frank Dillane in a new movie.
Paddington 2 Releases International Trailer
Jim Broadbent (Slughorn), Julie Walters (Mrs Weasley), Brendan Gleeson (Mad-Eye) and Imelda Staunton (Umbridge) all feature in Harry Potter and Fantastic Beasts producer David Heyman's second Paddington movie, based on the beloved stories about a marmalade-loving bear.
Syfy summarises the movie as follows:
"Searching for the perfect gift for his Aunt Lucy's 100th birthday, Paddington comes across a special pop-up book in Mr. Gruber's (Broadbent) antique shop and takes on a series of small jobs to buy it. When the book gets snatched, Paddington and the Brown family try to unmask the thief. After all, the poster does say, "It takes a bear to catch a thief.""
The movie is out in UK cinemas November 10th. See the trailer below, and read more here.
Helen McCrory in Peaky Blinders Trailer
Helen McCrory (Narcissa Malfoy) will return to the BBC's period crime drama Peaky Blinders for its fourth series, set in 20th century Birmingham. Oscar award-winning Adrien Brody will also join the cast this season.
See the trailer below – according to Empire you'll see the series on BBC Two very soon!
McCrory and Michael Gambon (Albus Dumbledore) also star in ITV's Fearless, a thriller which will be heading to Amazon Prime on October 27th. Mercury portrays human rights lawyer Emma Banville, who takes on a cold case which attracts the attention of MI5, and leads to the involvement of Michael Gambon's character, Sir Alastair McKinnon. Read more here.
David Tennant To Star in New Channel 4 Comedy Hang Ups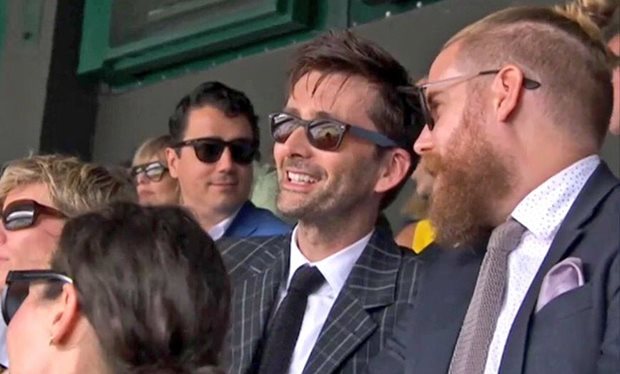 David Tennant (Barty Crouch Jr) has joined the cast of therapy comedy Hang Ups, adapted from Lisa Kudrow's Web Therapy and created (and starring) Stephen Mangan.
RadioTimes summarises the series as follows:
"Hang Ups sees Episodes and Green Wing star Stephen Mangan play Dr Richard Pitt, a highly unconventional therapist with a chequered past.
Pitt starts the action with his personal life beginning to unravel after the collapse of his previous group therapy practice. He is no longer able to conduct the traditional 50-minute sessions most therapists have with their patients so has developed a new form of treatment – weekly quick-fire sessions with his patients which take place online, through a webcam.
The series will follow these lively exchanges with his patients as well as chronicling the daily interruptions of a demanding extended family, errant teenagers and his own trouble-filled past."
The series will air in 2018 on Channel 4. Read more here, and watch Tennant voicing an alien hunter (nothing new) in kids' TV show Fireman Sam to celebrate the show's 30th anniversary below:
Natalia Tena Stars in Wisdom of the Crowd Trailer
Natalia Tena (Tonks) features in a 'first look' trailer at new drama Wisdom of the Crowd on CBS, telling the story of a tech  innovator who creates a platform to solve his daughter's murder. See the trailer below (U.S. readers only, unfortunately!), and read more here.
Frank Dillane and Zoë Kravitz to Star in Viena and the Fantomes
Frank Dillane (Tom Riddle) will star alongside Zoë Kravitz (Leta Lestrange) in Viena and the Fantomes, following Viena (Dakota Fanning) in her travels across North America with punk band The Fantomes. The trailer can be found below, and the film itself should be released this year according to Undead Walking.
Evanna Lynch Encourages Action Against Unethical Animal Selfies
Raising awareness of the problems staged animal selfies create for innocent fantastical beasts of the muggle/no-maj variety, Evanna Lynch is at it again sharing a campaign for World Animal Day to sign up to the Wildlife Selfie Code.
I've done this before but never again 📸🐊Join me & sign up to the Wildlife Selfie Code: https://t.co/HgYkRhNZGg #WidenTheLens #WorldAnimalDay

— Evanna Lynch (@Evy_Lynch) October 4, 2017
The campaign focuses on the plight of Amazonian wildlife, including sloths, caimans, pink river dolphins, anacondas, and many more animals. World Animal Protection encourages people not to take a wildlife selfie if an animal is being held, tugged or restrained, if you're baiting the animal with food, or if the animal could harm you. Read more here, and more on Evanna's vegan podcast The ChickPeeps here.
Ezra Miller in New Justice League Promotional Photo
Justice League – releasing November 17th on the big screen – stars Ezra Miller (Credence Barebone) as The Flash. Warner Bros just released a new promotional photo of Ezra, and Collider will release their latest trailer on Sunday (here). See the photo below and read more about the film here!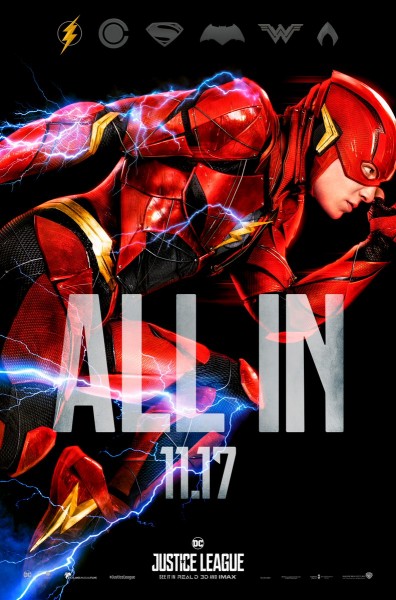 Emma Thompson and Jim Broadbent in BBC Two's Modern Take on King Lear
Yet another take on Shakespeare is in the works, with a film produced by Sonia Friedman Productions (behind Cursed Child) and directed by Olivier award-winning Richard Eyre. The film will star Harry Potter's Emma Thompson (Professor Trelawney) and Jim Broadbent (Slughorn).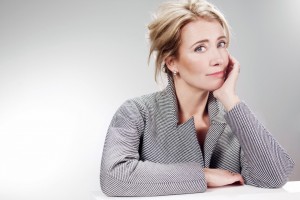 The Telegraph reports:
"According to the producers, the film will be set in a dystopian version of modern-day England, a "totalitarian military dictatorship" ruled by Hopkins' Lear. Thompson has been cast as the king's eldest daughter Goneril, alongside Apple Tree Yard's Emily Watson and Lady Macbeth star Florence Pugh as his daughters Regan and Cordelia."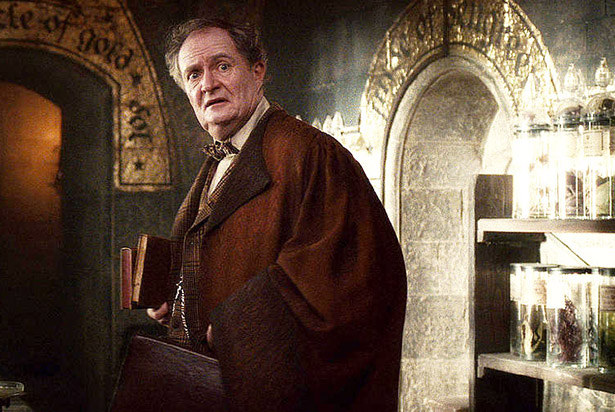 Broadbent will feature as the Duke of Gloucester alongside Sherlock's Andrew Scott (Moriarty) who will play Edgar. Thompson will star as the eldest daughter of King Lear (Anthony Hopkins), Goneril. The film will premiere in 2018, then move onto Amazon Prime for viewers in Germany and the US. Read more here.
That's all for this week's round-up! Catch up with the latest theater news (including soaring sales of Cursed Child on Broadway) here, and a reveal from Fantastic Beasts 2 here.