"Unprecedented" Numbers Seek 'Cursed Child' Tickets–and Other Theater News!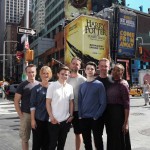 Oct 04, 2017
The biggest theater news for Potter fans right now remains the Harry Potter and the Cursed Child transfer to Broadway–and procuring a few of those coveted, in-demand tickets!
Just over a week ago, Leaky reported on a CBS morning interview with renowned playwright Jack Thorne, director John Tiffany and, the master behind the magic, J.K. Rowling herself. They discussed the inspiration for the continuation of Harry Potter's story, primarily through the children Rowling introduces in the Deathly Hallows epilogue. As always, they encouraged fans to "keep the secrets" after seeing the production so as to not spoil the surprises and magical experience for the uninitiated.
.@jk_rowling, @jackthorne and #JohnTiffany talk about bringing magical #CursedChildNYC to Broadway @HPPlayNYC#SundayMorningpic.twitter.com/yRqInrIZhN

— CBS Sunday Morning (@CBSSunday) September 24, 2017
And now the American side of the pond finally has the opportunity to experience the magic for themselves as registration for ticket access opened yesterday!
Registration for #CursedChildNYC is open! You have until 10pm ET Oct 5 to register for ticket access. https://t.co/T1dWcwAfflpic.twitter.com/ewnYQsTLgw

— Cursed Child NYC (@HPPlayNYC) October 1, 2017
Fans flocked to Ticketmaster to register, only to be met with frustration as the high volume of users overwhelmed the site! Ticketmaster called the demand "unprecedented" in a tweet to fans, asking for their patience in correcting the technical problems.
We apologize for this morning's #CursedChildNYC registration issues. We are experiencing unprecedented demand and working to resolve.

— Ticketmaster (@Ticketmaster) October 1, 2017
Cursed Child NYC followed up with a tweet reminding anxious fans that registrations are accepted through Oct. 5 with no advantage given to the time of application–access codes will be granted through a random lottery. Only after access codes have been given out does the purchase process become first-come first-serve.
Remember registration is open until Thursday October 5 at 10PM ET. There is no advantage to registering earlier than anyone else.

— Cursed Child NYC (@HPPlayNYC) October 1, 2017
So, don't stress Potter fans. There's still plenty of time to register for the chance to get your tickets. Make sure to check out Leaky's review of all the important dates and explanation of the verified fan registration process so you won't miss out on this incredible opportunity to see the original Cursed Child cast in New York City!
In other theater news, Cursed Child writer Jack Thorne continues his reign in the UK with an episode of Philip K. Dick's Electric Dreams, "The Commuter," starring Timothy Spall.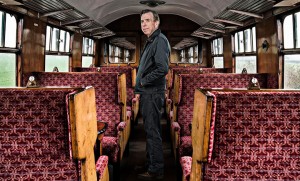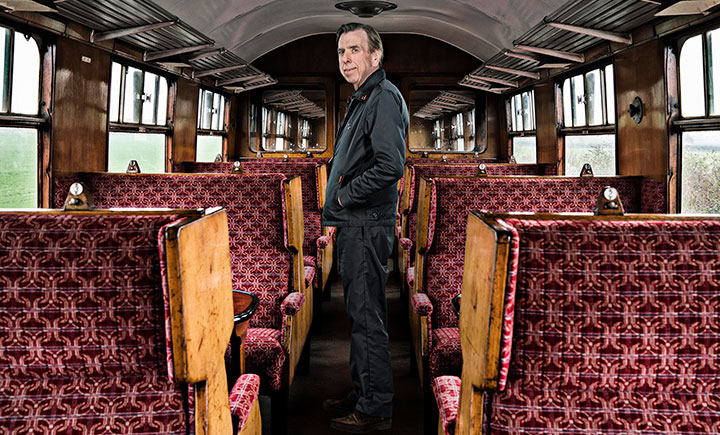 Thorne spoke to the Radio Times about his vision for episode, detailing his decided intention to eschew all comparison to Channel 4s previous sci-fi series Black Mirror and his particular affinity for the story of a struggling railway worker. He observed:
"The original [Philip K. Dick] story is about a guy who works on a railway station who is told about an ideal town, one of these new towns like Milton Keynes or Telford, that doesn't exist. And he goes there and his life begins to change at home as well as in that place."
Thorne said he was drawn to story because his own grandfather was a ticket clerk, working around railways all his life, and, like Spall's character, struggled with caring for and relating to a mentally ill son. So it was considering the reality of that family situation and work life that helped him examine the "ideal" the Commuter is confronted with. He went on:
"He's someone also for whom the ideal wouldn't be desert islands and coconut juice. It would be a pretty nice town where he could walk through and everyone was nice, and everyone was gentle with each other. I think that would be what [my granddad] Stan would like best.

"So it was thinking about that and the idea of removing things from your life, and whether that would make your life better."
The episode aired yesterday evening–if you saw it, what did you think? Did Thorne satisfactorily address those deep, life-altering questions?
If you missed it, hopefully you can catch it on a re-watch–or plan to attend the latest retelling of the Charles Dickens' classic A Christmas Carol, which opens at the Old Vic Nov. 29. Here Thorne works his magic and revisits those same questions of what makes an "ideal" life or, rather, a good life, a life worth living without regrets.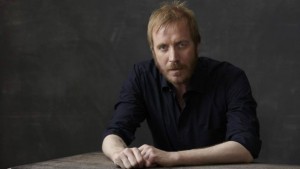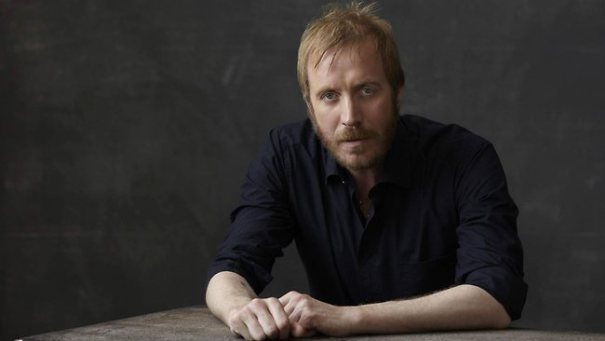 Broadway World reports that the full cast has now been announced, including Rhys Ifans (Xenophlius Lovegood) in the lead role as the miser Ebenezer Scrooge, who is forced to examine his life-long pattern of selfishness when confronted by four spirits: his late partner in usury, Jacob Marley, the Ghost of Christmas Past, the Ghost of Christmas Present, and the ghost who unveils the future–if his course remains unaltered.
For fans of Ifans, his theater run will not end with the resolution of Ebenezer Scrooge's redemption story. He will move to the National Theatre directly following for a production of Eugene Ionesco's Exit the King. According to the Daily Mail, Ifans will play "King Berenger who, when we meet him, is on his last legs–not surprising, given that he's 400 years old."
The play, adapted and directed by Patrick Marber, will begin production next year.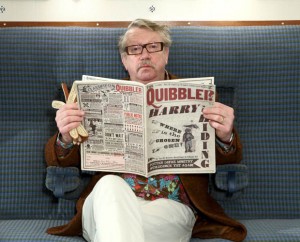 Ifans isn't the only
Harry Potter
alum headed to the stage–Mark Williams (Arthur Weasley) will lend his voice to an incredible musical re-telling of the Old English epic poem
Beowulf
.
Burton Mail
describes the production as follows:
"Mark Williams will narrate the story as Beowulf recounts his life, looking back over his monster-slaying career, and preparing for one last battle. With its strong folk-pop influences, libretto by JR Thorp and script by Danny Coleman-Cooke, Beowulf is designed to entertain the whole family."
The 60-minute production will also feature original music by Toby Young and is produced by Armonico Consort, whose education program AC Academy has partnered with local schools to provide a 150-member children's choir for each of the four concerts. It will play at Telford's Oakengates Theatre Tuesday, Oct. 10, Bushell Hall in Solihull on Oct. 11, Worcester Cathedral on Oct. 12, and Coventry's Albany Theatre on Oct. 13.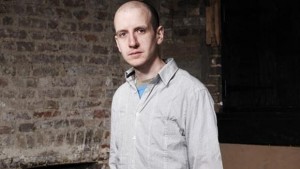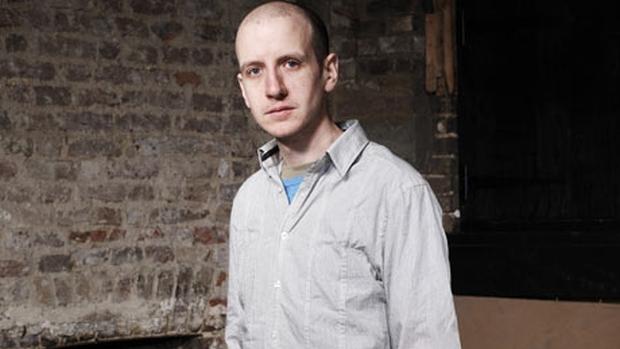 Speaking of musicals, Backstage reports that Equity Chorus Calls and Equity Principal Auditions have been announced for an innovative Broadway take on King Kong. It's early in the process, but Backstage reveals the production, directed by Gavin Robins, will feature music from Marius de Vries and Eddie Perfect and a book by Jack Thorne! The team is reportedly planning for a fall 2018 open.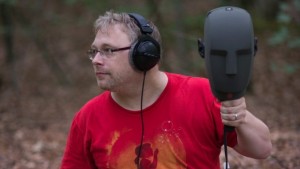 Finally, coming full circle to Cursed Child yet again, award-winning sound designer Gareth Fry has contributed to an exciting new interactive app. Curbed describes it as follows: