The Cuckoo's Calling Earns National Television Awards Nominations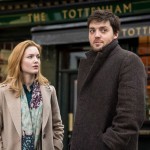 Oct 14, 2017
BBC One's TV adaptation of J.K. Rowlings' Cormoran Strike Series earned high praise from critics and viewers alike earlier this fall. Now the public has a chance to name the series and its leads as their small screen favorites.
The National Television Awards or NTA's have nominated The Cuckoo's Calling for Best Crime Drama as well as Tom Burke as private investigator Cormoran Strike and Holliday Grainger playing his assistant Robin Ellacott, for Best Drama Performance. It's no surprise that Strike and its stars are in the running, as reviewers gushed over the chemistry between the two characters and called Burke's portrayal of amputee Strike a "revelation". Digital Spy even commented that the BBC may have another Sherlock on their hands as reported after the show's premiere by Leaky.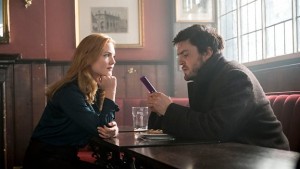 Adaptations of the first two books of the series,The Cuckoo's Calling and The Silkworm,  which Rowling published under the pseudonym Robert Galbraith, aired on BBC One over five consecutive weeks in August and September while the third installment, A Career of Evil is scheduled for 2018 in the UK. US Fans will be able to see the series on Cinemax next year as covered here recently by Leaky.
Toby Jones, the actor who voiced Harry Potter's beloved house elf Dobby, is also nominated in the same category, for his performance in Witness for the Prosecution, a mini-series based on short story by Agatha Christie.
British period drama Father Brown, starring Potter alum Mark Williams, known to fans as Arthur Weasley, is nominated for Best Daytime program.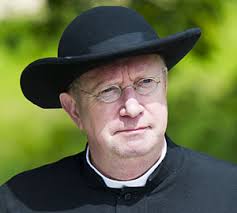 Fans can vote for their favorite nominees at www.nationaltvawards.com/vote through Friday, October 27 at 11:00pm CET.
The ceremony will be held at London's O2 Arena on Tuesday, January 23, 2018, at 8pm and hosted by British TV and radio personality Dermot O'Leary for the ninth year in a row.
Did you watch the Strike Series? Will you cast your vote for The Cuckoo's Calling?