Happy Birthday to Brontis Jodorowsky, 'Fantastic Beasts' Face of Nicolas Flamel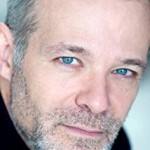 Oct 27, 2017
Today is the 55th birthday of one of the newest additions to the Wizarding World, French-Mexican actor Brontis Jodorowsky, who's been cast as Nicolas Flamel in the Fantastic Beasts sequel.   
Considering Jodorowsky's character permeates one of the most iconic books, in one of the most beloved book series of all time, and Flamel is the only character from that series that actually existed in real life, we thought the anniversaire de Jodorowsky was a Fantastic time to take a look at this enigmatic figure, as well as learn a little about the actor who will wear his robes.
As most fans know from the Potter books, the unseen Nicholas Flamel was a wizard and contemporary of Albus Dumbledore's who created the Philosopher's/Sorcerer's Stone. This alchemical substance had the ability to turn metal into gold, as well as produce the Elixir of Life, which resulted in immortality for those who consumed it. In the first book of the Harry Potter series, Flamel and his wife Perenelle died at the practically-eternal age of 660, after he and Dumbledore agreed that the Stone should be destroyed, lest it fall into the hands of a then incapacitated Lord Voldemort.
In real life, Flamel was a French scholar and bookseller who lived in fourteenth and early fifteenth century Paris and died in 1418. He may have dabbled in alchemy during his lifetime, but the legendary accounts of his reputation as an adept alchemist with knowledge of immortality didn't surface until the seventeenth century. J.K. Rowling tells fans on Pottermore that in her twenties she came across the story of how Flamel acquired his knowledge from a mysterious book full of instruction on alchemy. She said this about "connecting" with her character while writing book one,
"I remember having a highly detailed and exceptionally vivid dream about Flamel, several months into the writing of Philosopher's Stone, which was like a Renaissance painting come to life. Flamel was leading me around his cluttered laboratory, which was bathed in golden light, and showing me exactly how to make the Stone (I wish I could remember how to do it)."
The mysterious alchemist, who we now know will play a part in the Fantastic Beasts series, was one of the first things Rowling commented on when she attended the recent preview for the "Harry Potter: A History of Magic" Exhibition at the British Library as covered here by Leaky. Flamel's presence at the exhibit takes the form of his authentic headstone, which is usually on display at the Musée de Cluny in Paris.
Guess what this is? I've just seen it and was mesmerised… pic.twitter.com/ZSWjpUGH8E

— J.K. Rowling (@jk_rowling) October 17, 2017
It is indeed Nicolas Flamel's headstone, viewable at @britishlibrary's Harry Potter exhibition! Just had a sneak preview & it's wonderful. https://t.co/evHNpnlKub

— J.K. Rowling (@jk_rowling) October 17, 2017
Flamel's fabled mystique has been the source of material for countless works of literature aside from Harry Potter. Among many others, Victor Hugo mentions him extensively in the 1831 novel The Hunchback of Notre Dame, he appears in the 1995 Indiana Jones and the Philosopher's Stone , he is mentioned in Dan Brown's 2003 novel The Da Vinci Code as one of the Grand Masters of the Priory of Sion, and Flamel is a main character in YA author Michael Scott's 2007–2012 fantasy series The Secrets of the Immortal Nicholas Flamel.  Isaac Newton even mentioned the alchemist in his scientific journal during his work in the seventeenth century. For a detailed account of Flamel's life, the creation of the Philosopher's Stone, and extensive commentary on Alchemy in Harry Potter go to Leaky's earlier two-part essay here. Along with a plethora of other information on Flamel, the author proposes an interesting connection between the alchemist and Tom Riddle.
Considering that Flamel's storied notoriety is the quintessential stuff of legend, it's no surprise that one of the first looks at Fantastic Beasts 2 is related to his character:
The only known maker of the Philosopher's Stone. What mysteries may be locked
away? #MagicInProgress #FantasticBeasts #WizardingWednesdays pic.twitter.com/Kq7iKo7fyw

— Fantastic Beasts (@FantasticBeasts) October 18, 2017
How will Flamel's story be revealed in the next film? Since we know the it takes place in Europe, will Grindelwald be looking for the Stone in Flamel's native Paris to guarantee his immortality? Could Grindelwald somehow relate the Stone to the Deathly Hallows? Take a look at Leaky's suppositions on the sequel here.
The actor stepping into the shoes of this Renaissance Age mystery man has been performing professionally since he was a child. Jodorowsky is the son of Chilean-French writer, director and actor Alejandro Jodorowsky who cast Brontis in a key role in his Mexican western drama El Topo when the boy was just eight years old. Since then he has appeared in numerous roles on screen and stage as well as directed for theater, mainly in Paris.
There was magic in the air when Jodorowsky's casting announcement was made earlier this month as reported here by Leaky, 
Among a handful of new character announcements, Nicolas Flamel will appear in the new Fantastic Beasts film! https://t.co/ikUUCDbZ49

— Pottermore (@pottermore) October 6, 2017
And it looks like he's disapparated from the set of Fantastic Beasts just in time to celebrate his big day:
Back home after some new #FantasticBeasts2 shooting days. It will indeed be fantastic! Thank you @jk_rowling & David Yates

— Brontis Jodorowsky (@Brontis_J) October 21, 2017
How extensive Jodorowsky's role be will in the prequel series is as big a mystery at this point as his shrouded character. The possibilities of Flamel's involvement in the plot and it's eventual connection to Harry Potter are the stuff of goosebumps for a bona fide Potter buff. Only time–or a portkey– will tell as we get closer to the 2018 release of Fantastic Beasts 2. Stay tuned to Leaky, as it appears someone here may have borrowed one of Professor Trelawney's crystal balls:
This photo of Leaky's Senior Editor is from an exclusive #FantasticBeasts set visit! We can't wait to share the magic – stay tuned!⚡ pic.twitter.com/jups9oLxih

— The Leaky Cauldron (@leaky) October 18, 2017
And happiest of first birthdays in the Wizarding World to Brontis Jodorowsky!