Weekly Round-Up: Daniel Radcliffe in 'Miracle Workers', An Interview With Dame Julie Walters & More!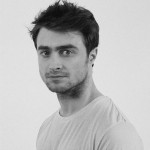 Nov 19, 2017
This week has seen the most exciting Fantastic Beasts 2 announcement yet: a title! The year-long wait for Fantastic Beasts: The Crimes of Grindelwald will take over all of our lives a little as we try to theorise our way through the anticipation, but here's hoping our latest round-up on the current whereabouts of Harry Potter and Fantastic Beasts actors will help pass the time!
Incase you missed our recent news, MinaLima unveiled nine new Fantastic Beasts prints, we celebrated the anniversary of the Philosopher's Stone, Chamber of Secrets and Goblet of Fire films, a Potter movie marathon this New Year and the release of BBC's Harry Potter: A History of Magic DVD. We also gave a little festive cheer with a sneak peak at Christmas in the Wizarding World!
Actor news this week sees Gary Oldman and Jim Broadbent win more awards, interviews with Robert Pattinson and Dame Julie Walters, trailers from Toby Jones, and David Thewlis, and new projects from Daniel Radcliffe, David Heyman and Carmen Ejogo!
Gary Oldman and Robert Pattinson to Participate in Variety & PBS's Variety Studio: Actors on Actors: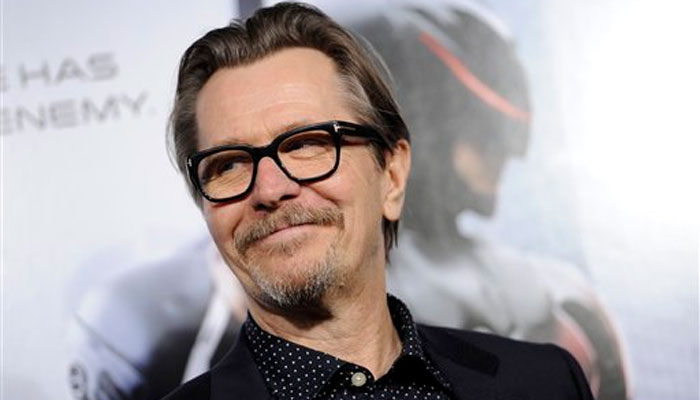 Gary Oldman (Sirius Black) and Robert Pattinson (Cedric Diggory) are set to participate in PBS and Variety's seventh season of the Emmy Award-winning Variety Studio: Actors on Actors. The show features one-on-one interviews with actors expected to contend this awards season – others set to appear include Gal Gadot and Hugh Jackman. Pattinson received critical acclaim for Good Time, and Oldman for his performance in Darkest Hour.
He's also set to appear in the lineup of films for Turin Film Festival, along with Timothy Spall (Wormtail), Imelda Staunton  (Umbridge), Jason Isaacs (Lucius Malfoy) and Fantastic Beasts actress Zoe Kravitz, who has just been named as appearing on Forbes's 30 under 30 list for acting – congrats1!
Oldman will receive the Maltin Modern Master Award at the 33rd annual Santa Barbara Festival for his longstanding contributions to the film industry:
"Gary Oldman has dazzled audiences for decades with an array of brilliant performances," said [awards show moderator Leonard Maltin]. "With 'Darkest Hour,' he has once again proven that he is a force to be reckoned with, and a true master of his craft."
Darkest Hour will release in cinemas November 22nd.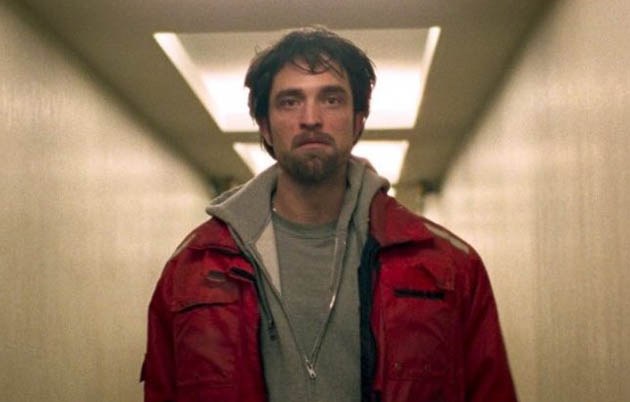 Pattinson also recently spoke of his successes in an interview with Time Out London, in which he spoke about Oscar buzz surrounding Good Time. He also spoke about how his time on Harry Potter impacted his life:
'Harry Potter and the Cursed Child' is on at the moment in London. Have you seen it?
'I haven't yet, but I really want to. It is strange for me because that feels like a lifetime ago.'
Your old character plays a big part in it. ?Do you feel at all possessive of Cedric Diggory?
'Not really. Even with "Twilight", I'd be curious if someone else played it. It was so nice to be a part of it. That, more than anything, changed my life. It's the reason I didn't go to university.'
Read more here.
Toby Jones in new Kaleidoscope trailer:
Toby Jones (voice of Dobby) will soon star in Kaleidoscope, a thriller based on Jones's character – a man trying to adjust to life after prison:
"Just as he embarks on his first date in 15 years, Carl's fresh start is shattered by the sudden reappearance of his domineering mother (Anne Reid), whose presence awakens within him a deep-seated trauma. What unfolds is a brain-warping puzzle as reality and illusion, past and present collide and explode in violence. The debut feature from Rupert Jones is a provocative psychological mystery that asks: is it possible to escape our past?"
See a new trailer for the film – opening in theaters and VOD on December 8th – below:
Daniel Radcliffe Begins Shooting on Miracle Workers 
Dan Radcliffe and Steve Buscemi will star in TBS's new seven-episode anthology comedy series, Miracle Workers:
"Radcliffe will play Craig, a low-level angel responsible for handling all of humanity's prayers, and Buscemi will play Craig's boss, God, who has pretty much checked out to focus on his favorite hobbies. To prevent Earth's destruction, Craig must achieve his most impossible miracle to date."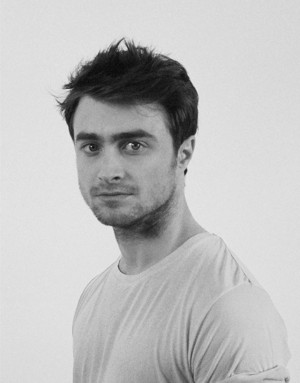 The show just began filming, so we'll bring you updates as they come! In the meantime, read more here.
Julie Walters Discusses Her Career & Mamma Mia 2 at Film Stars Don't Die in Liverpool premiere
An interview with Julie Walters tracks her career from her early days at the Everyman theater, all the way to the upcoming Mamma Mia 2. ECHO's interview at the Film Stars Don't Die in Liverpool premiere saw Walters (who was recently given Dame status!) claim that actors are missing out on the magic of theater:
"People don't seem to want to do theatre any more, they want to be film stars and I think they really miss out as theatre is the most exciting thing.
"There's nothing to beat it, to be on stage in a really good play with the audience on a good night and you all start to breathe in and out at the same time. It's a fantastic experience."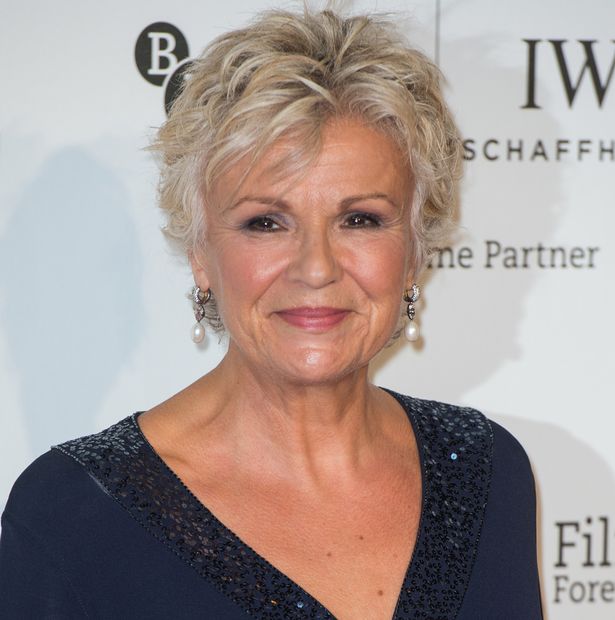 She also gives a little teaser at what's to come in Mamma Mia 2:
"Dancing Queen is in it again. Can't give too much away but it's an amazing thing in the middle of the film.
"I sing Angeleyes and I've Been Waiting For You with Christine Baranski and Amanada Seyfried, who plays Sophie the daughter in the first one, the three of us do those two.
"Everybody who was in the first one said 'yes' to doing the sequel straight away."
Read the full interview here.
Jim Broadbent's Ethel & Ernest Wins at Cinanima Festival
Congratulations to Jim Broadbent –Ethel & Ernest – which features the voice of Harry Potter's Professor Slughorn – won both Feature Film jury prize and the Audience Award at the 41st Cinanima International Animated Film Festival. The film is based on Raymond Briggs's graphic novel following the story of his parents –  "two ordinary Londoners living through a period of extraordinary social change". Watch a trailer below and read more on the festival here.
David Heyman to Collaborate with Quentin Tarantino
Tom Cruise, Brad Pitt and Leonardo DiCaprio are in talks to possibly feature in a new film being penned by big-time director and producer Quentin Tarantino, which Harry Potter and Fantastic Beasts producer Heyman will work on in his first collaboration with the director. Deadline reports:
"The film will be set in Los Angeles and begin production in mid-2018 for a 2019 release, and it will be an R-rated film, like all Tarantino's directing efforts. Those who've read it said the script has heart and a strong commercial appeal, and if there is a film of Tarantino's it can be best compared to, it would be Pulp Fiction, which also was set in Los Angeles. The film will carry a budget in the range of Django Unchained. "
Read more here.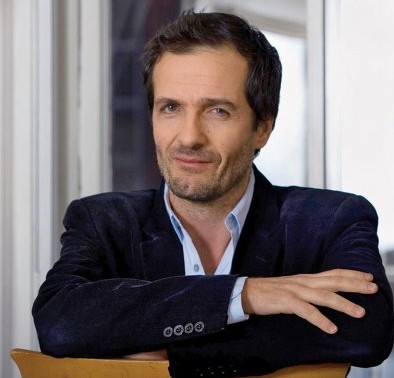 Heyman has also been fighting for a new company to claim rights to Paddington 2 after the Weinstein abuse scandal, and Warner Bros have swooped in to claim the North American distribution rights for the film just in time.
Mark Williams to Return in Father Brown This December!
Mark Williams (Arthur Weasley) will return to BBC One's drama Father Brown next month for the show's sixth series, which will open with a Christmas special. A summary is as follows:
"The series kicks off with a cold case at Christmas. When a skeleton from a seven year old murder case is found buried in the woods, doubts are cast on the conviction of the confessed killer – a local gentle giant. Father Brown and friends investigate a miscarriage of justice at the same time as starring in the annual Christmas pantomime – Cinderella.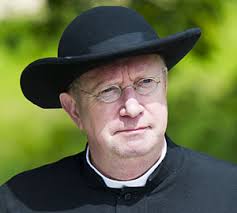 Visiting from Northern Rhodesia with Sid (Alex Price), Lady Felicia (Nancy Carroll) is intercepted by her old adversary from M15, Daniel Whittaker (Daniel Flynn). Is her lover Benedict (Richard Harrington) really a Russian spy? Elsewhere Father Brown struggles to protect those closest to him when old foe Katherine Corven (Kate O'Flynn) is unexpectedly released from prison, thirsty for revenge. As the series ends Father Brown is troubled to hear about the death of Flambeau (John Light) as he races to protect a crown that contains a nail from the crucifixion of Christ."
Find out more here.
David Thewlis in The Mercy
Theory of Everything director James Marsh will once again work with Harry Potter's David Thewlis (Professor Lupin) on The Mercy – a film starring Colin Firth and Rachel Weitz, telling the story of an amateur sailor [Firth] hoping to become the first person to single-handedly circumnavigate the globe, non-stop:
"With an unfinished boat and his business and house on the line, Donald leaves his wife, Clare (Rachel Weitz, The Light Between Oceans, The Lobster) and their children behind, hesitantly embarking on an adventure on his boat the Teignmouth Electron."
Watch a trailer below, and read more here.
Carmen Ejogo to Star In True Detective
Fantastic Beasts's own MACUSA President Carmen Ejogo has joined the cast of HBO's third season of True Detective:
"She will play Amelia Reardon, an Arkansas schoolteacher with a connection to two missing children in 1980. Ali is set to play Wayne Hays, a state police detective from Northwest Arkansas. The new season tells the story of a macabre crime in the heart of the Ozarks, and a mystery that deepens over decades and plays out in three separate time periods."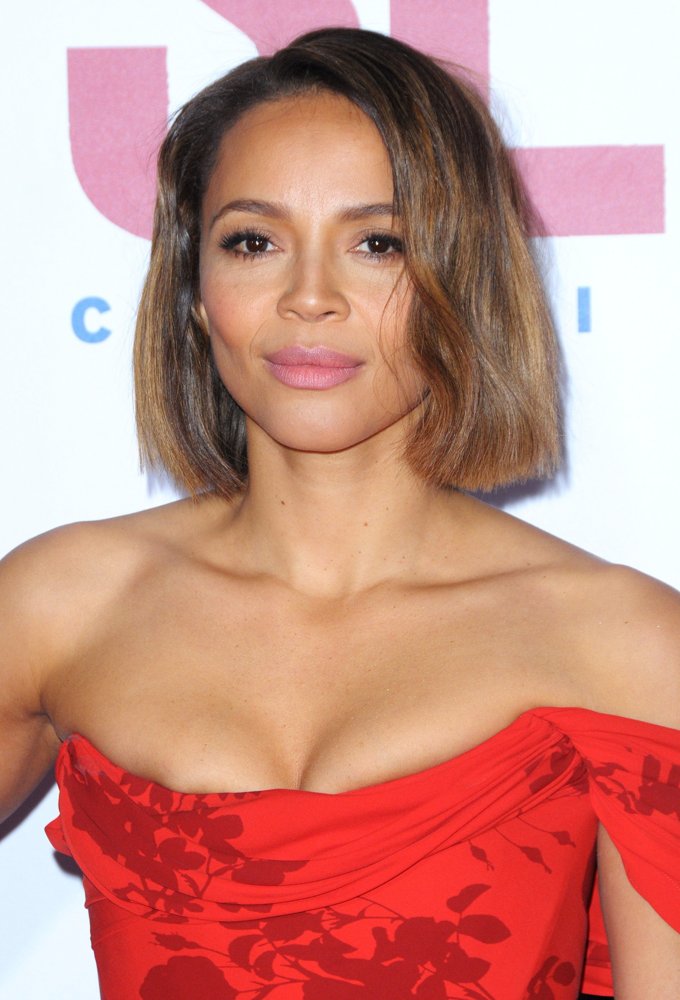 Read more on her latest role here!