Weekly Round-Up: Alison Sudol Announces New Music, Emma Watson Joins #MexicoRises Campaign & More!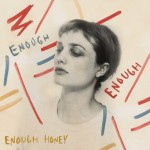 Nov 24, 2017
This week saw new additions to the chocolate frog collection in the Wizarding World, as well as Bonnie Wright being added to the guest list for A Celebration of Harry Potter, coming to Universal Orlando's Wizarding World in January. WB Studio Tour London also launched Hogwarts in the Snow, which this year features the Yule Ball in The Great Hall! More festive surprises were unveiled in Utah, as we covered the opening of Christmas in the Wizarding World in the first unique Hogsmeade retail experience. Evanna Lynch had her own animal-friendly surprise for the holidays, as she launched her vegan gift basket in collaboration with PETA's youth division, peta2. This holiday season is already completely decked out with Potter celebrations, so why not join in and host your own Potter party? We've got suggestions right here, don't you worry.
In our round-up we're bringing you the latest on Alison Sudol's new music, David Tennant dressed as a Weasley, the U.S. debut of Electric Dreams, Kenneth Branagh's Agatha Christie follow-up, Emma Watson support for the #MexicoRises campaign and more!
Alison Sudol Announces New Music
Fantastic Beasts star Alison Sudol (Queenie Goldstein) took to Instagram livestream to announce 'Enough Honey' – a new song releasing today – and gave a live performance. Many knew of Alison originally for her musical career, so we're sure this is exciting news for old and new fans alike! Listen to her on Apple here, and Spotify here.
hello friends! i will be doing another livestream tonight aaaand I might have a little something to play for you 🎤🎧🎹🥁 … and also some news to share about said something… so I hope to see you later! 8pm GMT xx

— Alison Sudol (@AlisonSudol) November 20, 2017
Oh yes, @jermstowe thank you for the reminder- the song is called "Enough Honey" and will be released under my name (Alison Sudol) 🍯

— Alison Sudol (@AlisonSudol) November 20, 2017
Thank you for joining this evening! I'm very excited for Friday ❤️❤️

— Alison Sudol (@AlisonSudol) November 20, 2017
On the song's release date Sudol tweeted the lyrics below which got a retweet from none other than J.K. Rowling. Leaky is following suit and spreading the word about the artist's new music which alludes to the recent outing of numerous alleged sex offenders in the entertainment industry including her own personal experience she revealed last month in a very raw and emotional livestream session on Instagram:
so proud to share this with you today, it's been a long time coming. it's coming directly from us to you, so if you like it it would mean a lot if you spread the word. thank you from all of us ❤️🍯 @EstuaryArtists @AliChant_Toybox https://t.co/kHZVEiaSrD https://t.co/52rvXAy3bn pic.twitter.com/yD1uO7Kaj7

— Alison Sudol (@AlisonSudol) November 24, 2017
David Tennant Attends Warner Bros Launch of Hogwarts in the Snow
David Tennant, Doctor Who's beloved Tenth Doctor who also played Barty Crouch, Jr. in Harry Potter and the Goblet of Fire was in attendance at a launch event for Warner Bros Studio Tour London's Hogwarts in the Snow. The actor, who has been sporting a headful of ginger locks for his upcoming role in the Amazon Prime series Good Omens, looked like he could be the seventh Weasley brother in his Christmas sweater!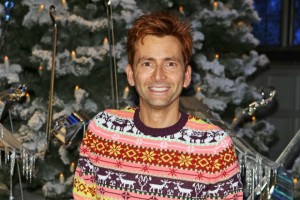 U.S. premiere Date Announced for Electric Dreams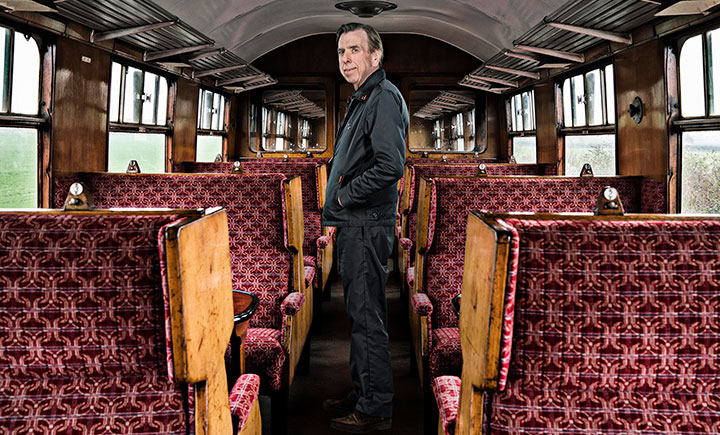 On January 12th, sci-fi anthology Philip K.. Dick's Electric Dreams will stream on Amazon Prime in the U.S.. The series features episodes written by Cursed Child playwright Jack Thorne, and stars Harry Potter's Timothy Spall (Wormtail) and Cursed Child's Noma Dumezweni and Anthony Boyle.
Find out more here.
Kenneth Branagh Returning For Murder On The Orient Express Follow Up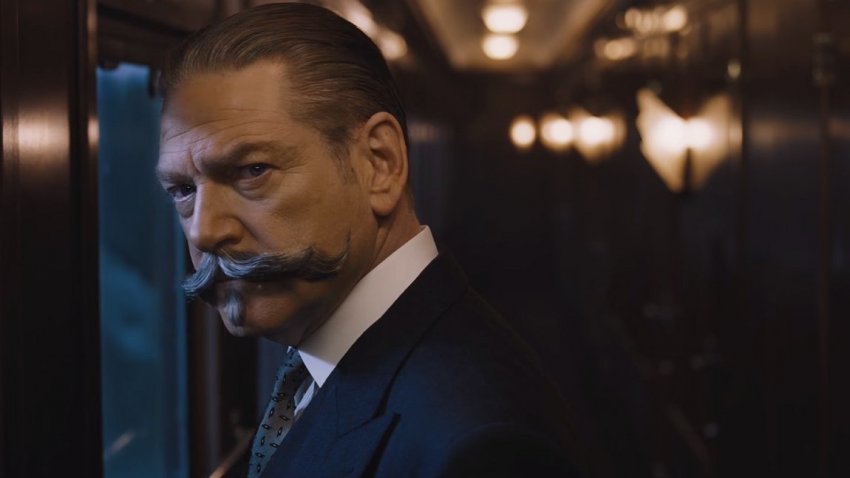 Earlier this week Kenneth Branagh (Gilderoy Lockhart) took home the best actor prize from the 45th Annual International Emmy Awards for his role in the BBC detective drama Wallender. Reprising his role as Poirot in his adaptation of Agatha Christie's Murder On The Orient Express, Branagh is expected to portray the character once again in an adaptation of Christie's Death On The Nile, helmed by Steve Asbell and written by Michael Green. Read more at the Telegraph here. 
Emma Watson Joins #MexicoRises Campaign
Amongst other celebrities, Emma Watson has voiced her support for the #MexicoRises campaign by Global Giving to support the country's recovery and relief efforts after severe earthquakes hit, killing hundreds of people and devastating cities.
See her in the campaign video below, and read more about the campaign here.
https://t.co/qNf8SPZkGY #MexicoRises pic.twitter.com/eSuhbl0ghj

— Emma Watson (@EmmaWatson) November 20, 2017
Jim Broadbent Supports Children in Need
BBC One and BBC Two broadcast five hours of entertainment and celebrity appearances for their annual Children in Need appeal earlier this week. Jim Broadbent (Professor Slughorn) was one of the presenters for the fund raising effort which brought in a record £50,168,562 to support disadvantaged young people and children in the UK. Broadbent also supported the charity's current campaign with this powerful recorded message:
Also involved this in this year's Children in Need campaign from the Potterverse was Helena Bonham Carter (Bellatrix Lestrange) who narrated a new film on childhood bereavement Potter and Fantastic Beasts graphic artist duo Mirophora Mina and Eduardo Lima of the House of  MinaLima:
We are live on your TV screens tonight from The Great Hall at Hogwarts (@wbtourlondon)! Tune into Children in Need on BBC ONE at 7.30pm and make sure you donate to this brilliant cause! #MinaLima #ChildreninNeed #HarryPotter #Hogwarts @BBCCiN pic.twitter.com/T0W2MVlzq6

— MinaLima (@minalima) November 17, 2017
That's all for this week's round-up! Check out last week's here, and our theater round-up here.
Feature pic from Alison Sudol and Estuary Artists