From Mini Manuscripts to Full-Length Screenplays!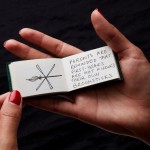 Dec 07, 2017
Back in 2004, the Harry Potter fandom was still in its fledging infancy, comparatively. Prisoner of Azkaban had been brought to film, but there were still more books to release and more adaptations to make. Rowling's notoriety and the fame of her boy wizard were still growing–and at a rate no one could foresee!
In that year, Rowling penned an abridged (if you could even call it that) version of Harry Potter and the Philosopher's Stone for charity. Complete with brief extracts, Harry's list of school supplies, and tiny drawings of broomsticks, wands, hats, and cauldron's, the book is a diminutive 31 pages in length. Covered in elegant green and gilt with gold accents, the book measuring 1.6 in. by 2.4 in. was acquired by a collector for £10,000.
Now that Philosopher's Stone has celebrated its 20th Anniversary, the owner has elected it is the perfect time to return the one-of-a-kind collector's item to the market. According to the Telegraph, it will be auctioned by Bloomsbury of London Dec. 14 and has been assigned an estimated value of £80,000 to £120,000!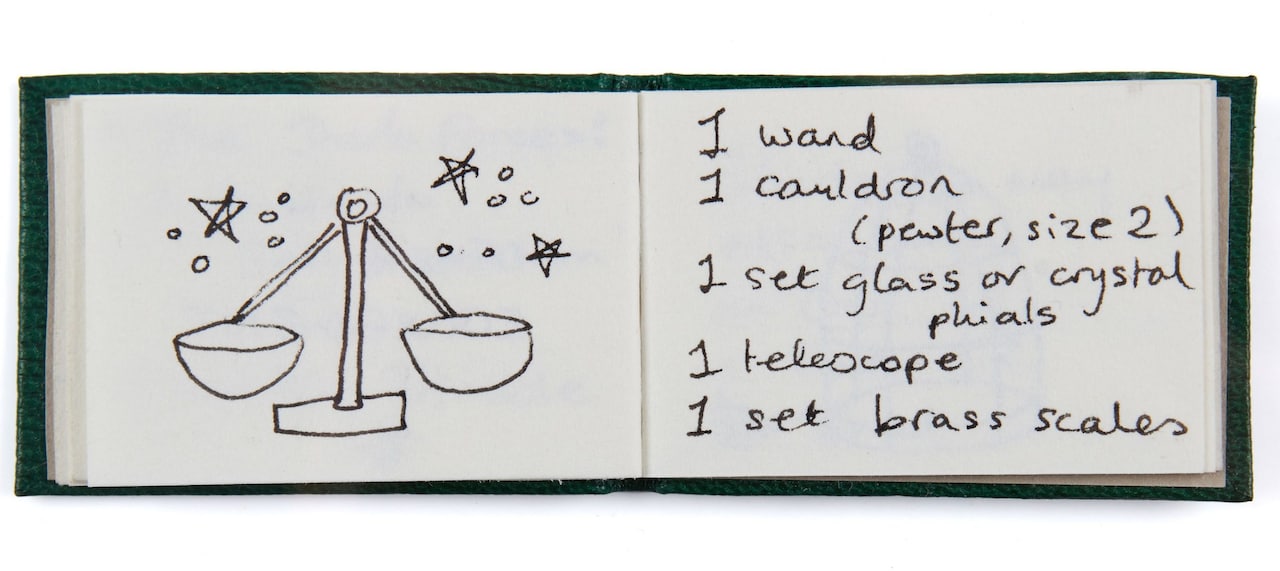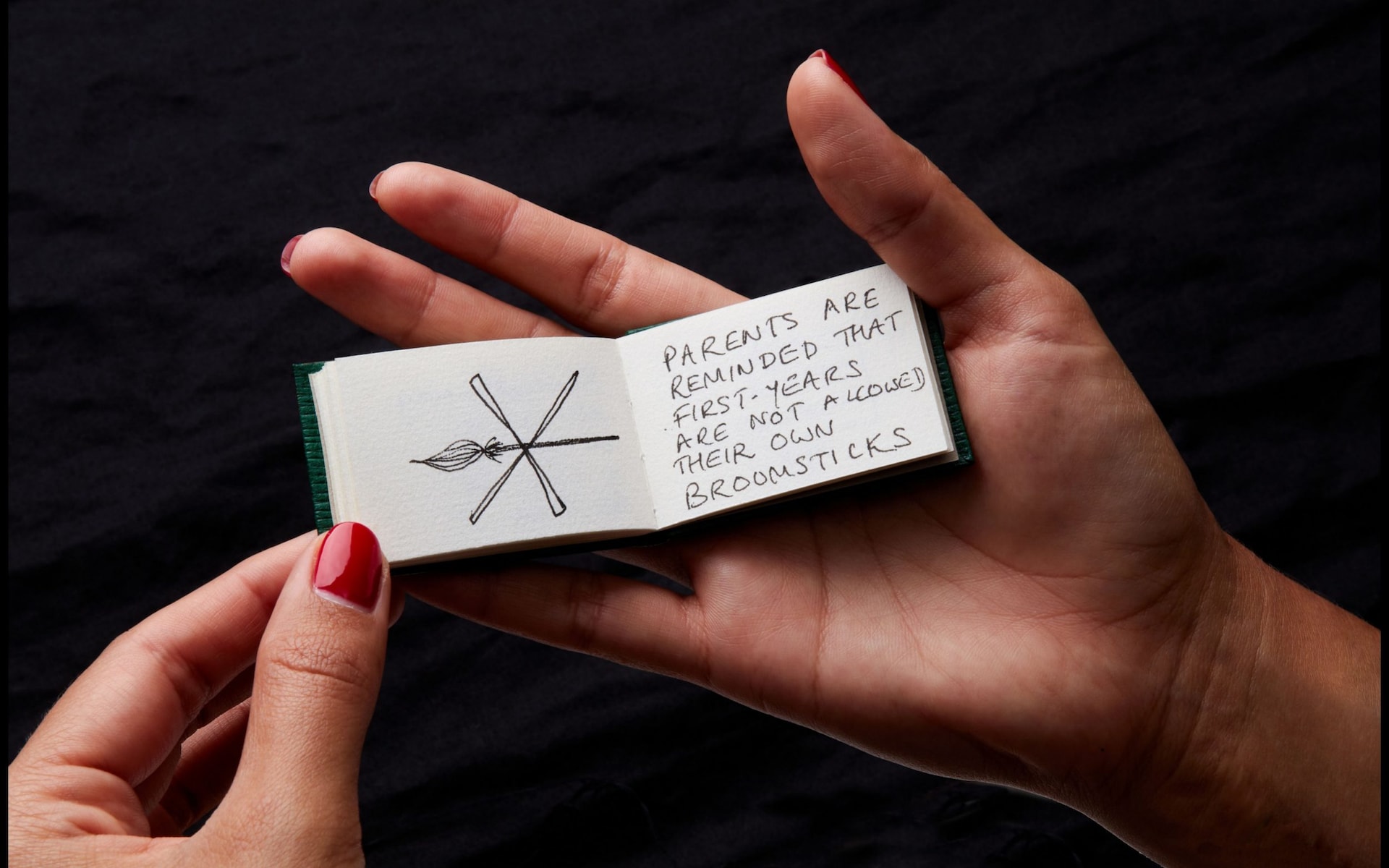 Photo credit: BNPS
Bloomsbury's Clive Moss commented on the magic in miniature:
"It is in perfect condition and is exactly the sort of thing that will get the serious Potter fans very excited…

"The record for one of the first edition copies of [Philosopher's Stone] sold recently for over £100,000 and that has sent prices mad.

"There are very few of those surviving but this is a completely unique one-off and we're really expecting it to build up some fantastic interest."
It seems everything Rowling conjures has been enchanted by her golden touch. While this special manuscript will no doubt draw huge figures due to the ongoing popularity of the Harry Potter series and the devotion of the fandom, Rowling has also achieved remarkable success with her latest endeavor, her expansion of the wizarding world through the Fantastic Beasts series.
Though developing an original screenplay was a new undertaking for her, the first film and accompanying hard copy of the screenplay turned out wonderfully, delighting fans the world over! Paste Magazine just announced that Rowling's Fantastic Beasts topped Goodread's 2017 list in the Best Fantasy category.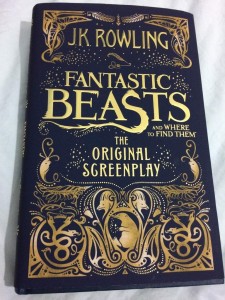 According to Paste's analysis, female authors picked up 80 percent of the awards with wins in 16 of Goodread's 20 categories. This is quite an honor and bodes very well for fans as we look forward to the next installment, which Leaky reported is believed to be even better than the first! Executive producer David Heyman told Entertainment Weekly, speaking of the upcoming screenplay and film:
"We delve deeper into Jo's wizarding world–we're in Paris, we're in London and New York–the world is expanding…As you can tell from the image, we're following quite a few characters. The new film has a very different feel than the first. It's got a thriller quality. And it's also a story about love and passion and all its forms–paternal, romantic, political. And it's just a thrilling and very fun adventure. We took all we've learned from one and just expanded that and created a richer, deeper and more thrilling film which I'm excited to be a part of."
We simply can't wait–and wish Rowling continued success. We expect to be charmed for years to come!